Don Your Freshest Kicks For This Edition Of The Sneaker Exchange Cape Town
R80 Gets you in to see and barter for thousands of the world's coolest sneakers – plus you get to see Ricky Rick, Youngsta CPT and more perform live
The Sneaker Exchange (SXC) is back on Saturday, 28 April. And for this edition, the Cruise Terminal Cape Town in the V & A Waterfront is the place to be. This is one of Africa's largest takkie trading events where you can expect to buy – and possibly sell – sneakers. We know for sure that there are some pretty great offers on the table at this event.
Since SXC's inaugural event in 2013, the brand has gone from strength to strength. Co-directors Zaid Osman (who's also the founder of the movement) and Tebogo Mogola have even been commissioned to host sneaker exhibits and to promote a culture that is sometimes misunderstood, in other parts of Africa.
SXC spans fours years and welcomes almost 3,000 attendees per event in Cape Town, Johannesburg and Durban. The showcase is not only reserved for those who own a collection of Jordans or Adidas to sport their kicks, it serves as a platform for various sneaker traders to either sell, buy or barter their recently produced footwear to individuals who share the love for kicks. "The whole premise of the event is that it's about sharing the love of a culture few people know about or understand," says SXC founder, Zaid Osman, "I created this event so that I could share my passion for sneakers with others and so we welcome anyone and everyone to Sneaker Exchange."
HOW TO BUY, SELL AND TRADE AT THE SNEAKER EXCHANGE CAPE TOWN
BUY: Attendees will be able to purchase sneakers from vendors and other people attending SXC who are all proud members of the sneaker community. Look forward to shopping some brand-new or very nearly new kicks, as well as awesome apparel by big local and international brands.
SELL: There's also a chance to sell your sneakers. You'd need to have your sneakers with you at all times during the event, or you could opt to hire a vendor table from which you can sell sneakers or clothing. It's a great way for you to score a lot more from the Sneaker Exchange!
TRADE: Basically a concept of 'I'll take yours, you'll take mine', the event encourages you to barter with other sneaker lovers. You never know who might like your kicks more than you do right now unless you compare notes at the Sneaker Exchange.
Now we all know a sneaker exchange isn't a sneaker exchange without some of the coolest people on the South African hip-hop scene making an appearance. Check out the fresh line-up below.
THE LINE-UP AT THE 2018 SNEAKER EXCHANGE
Ricky Rick

A-Reece

Youngsta CPT

Tshego

Gemini Major

DJ Ready D

Patty Monroe

Lord Veezus
TICKETS FOR THE 2018 SNEAKER EXCHANGE CAPE TOWN
Tickets to the Sneaker Exchange are available via Computicket.com at R80/p or R100/p at the door. Doors open at 11am so make sure you get there first. And don't forget to slap on your favourite pair to look the part, of course! For more information, email sneakerexchangeza@gmail.com.
Interested in other events this May? Check out these 10 Questions we had for Youngsta CPT as well as things to do on Worker's Day.
---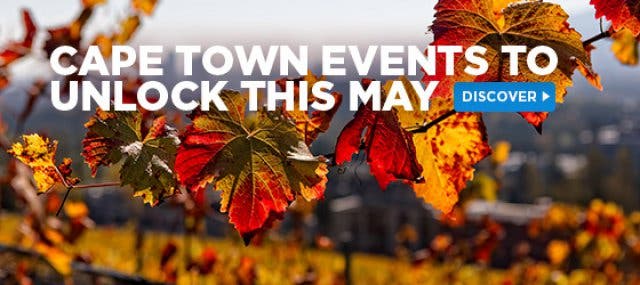 Want your event to gain fame and a following? Our Events Support Programme includes diverse and affordable packages guaranteed to get results. To learn more please contact partnership@capetownmagazine.com.