Sneak Peak: Youngsta CPT Drops Video To New Cape Town-Set Film Soundtrack
This chart-topping, raw rapping and lyrical artist gives us, yet again, a deeper look into who he is
Born and bred Capetonian and chart-topping artist, Youngsta CPT has been particularly busy lately. He's just dropped a brand new track with fellow rapper Irshaad Ally named "DALA WAT JY MOET" for the brand new film Nommer 37. The song is inspired by Youngsta and Ally's lives growing up in the Cape Flats.
Take a listen to the track below while reading up on a little bit more about the ever-growing and influential artist.
1. Where is home?
Home is the one and only CPT. For those who don't know the abbreviation, it's that place we call Cape Town.
2. When and why did you start making music?
The music thing was introduced to me at a very young age and I believe we all come from households where on a Sunday music plays throughout the house. At age six I started imitating rappers, mainly the, "Men in Black," song by Will Smith.
3. Is your family musical? If not, where do you think your musical influence originated from?
No, I don't come from a musical background but my mother really likes music. She never took part in anything that involved music but she was a model in the early nineties. She is now into styling and designing, so she's always been into the creative side of her brain and I have to credit her for inspiring me.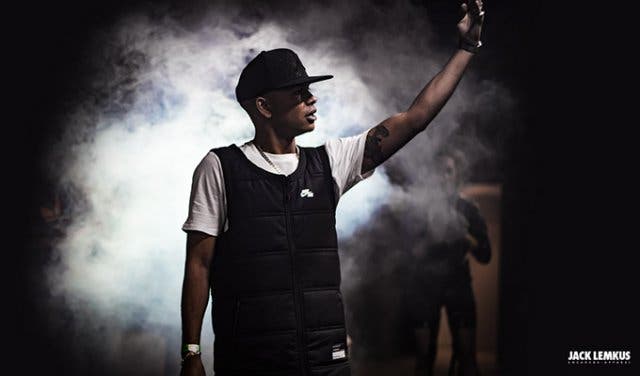 4. Which musicians or rapper do you admire? Local and international?
Look Will Smith was the one who kicked it off but once I found guys like Red Man and Method Man, that was something else for me.
5. What are your fondest musical memories?
From the top of the list I'll say the international tours, going to Europe and Australia.
6. If you weren't in this line of work, what would be the next best thing?
In the hood lurking, not doing drugs because I'm smarter than that.
7. Where is your favourite street corner or place in Cape Town?
Parkhood, if you know where the Laxurama is.
8. What is your favourite hidden place in Cape Town?
There's this place I like to go to in Vredehoek called The Quarie.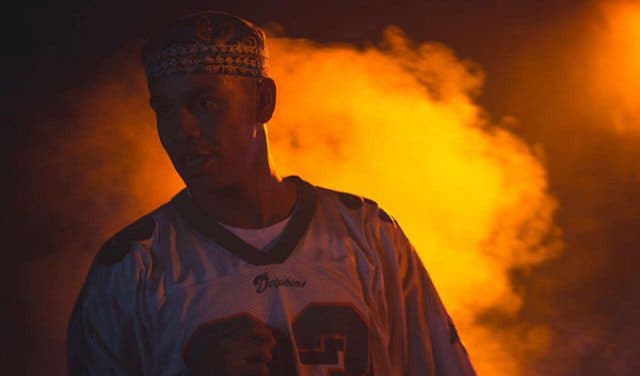 9. What is your favourite dish?
My favourite dish is Chicken Curry and rottie. I am a male, I eat with my hands when I love a meal a lot.
10. Complete this sentence: For a weekend getaway to really get off the grid, I would recommend….
Go to Knysna. Go look at the whales. I don't go there; I haven't seen the whales in years but if I'd like to get away at this moment, I'd go to Knysna.
---
ABOUT #CapeTownMag10Q:

CapeTownMagazine.com's 10 Questions project gets to know some of the Mother City's most creative and inspiring people. From television personalities and musicians to politicians and entrepreneurs, we find out more about well-known and up-and-coming Capetonians. You can follow #CapeTownMag10Q on Twitter and Facebook to track recent interviews or read more here about our other awesome 10 Questions candidates.
A FEW OF OUR OTHER 10Q CANDIDATES:
10 Questions For Cape Town born and based female rapper Che-V
10 Questions For Cape Town born sneaker collector and founder of Sneaker Exchange Zaid Osman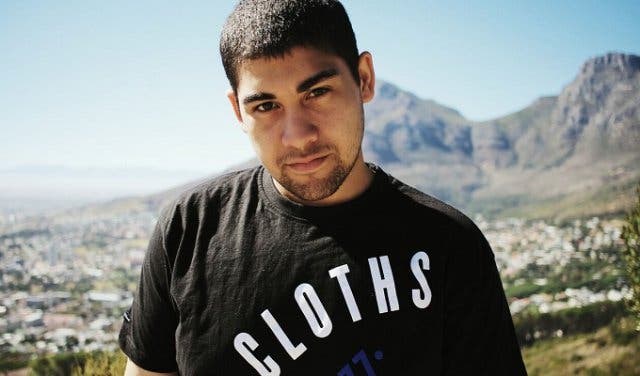 ---
Check out our events section for an up-to-date overview of happenings in Cape Town. Also, don't forget to subscribe to our newsletter and if you have a smartphone, add m.capetownmagazine.com to your home screen for quick access on the go!
Follow us on Twitter, like us on Facebook, join our Google+ circle, connect with us on LinkedIn, check out our photos on Instagram and follow our Pinterest boards for updates on what's happening in and around the Mother City!