Amazing Reasons to Visit Cape Town in Winter
Even without the summer glow, the Mother City still shines in the chilly months
Last update: 19th May 2017
The magnificent Mother City has a lot to boast about: just last year, it was voted in as the number one Best City in the World for the Telegraph Travel Awards, making it the overall top destination to visit. And it's no surprise that it's so attractive a place to go; most of the images you see of Cape Town are ones that capture the city in all its majestic summer glory - breathtaking shots taken from atop Table Mountain, pictures of sunsets that could be mistaken for the backdrop of a romantic comedy starring Kate Hudson and visuals of sprawling beaches populated by bodies soaking up UV rays.
But, contrary to popular belief, Cape Town has many attractions that take centre stage during the chilly 'off season' too, and to prove this point, we've compiled an overview of a few cool reasons why travellers should add a winter holiday in Cape Town to their bucket list.
REASONS TO VISIT CAPE TOWN IN WINTER
Holidays in Cape Town are much cheaper in the low season
So, this may be about as obvious as a hipster taking 'ironic' selfies, but like most destinations around the world, South Africa has a low and high tourist season. Accordingly, Cape Town restaurants, accommodation and tour providers drop their prices significantly between the months of May and September, which means that, despite the wintry weather (which is actually rather mild in comparison to most places you think of when you hear the word 'winter'), the Mother City is still a holiday hotspot. In terms of accommodation, during this time hotels and guest houses honour more reasonable off-season rates and, along with eateries and activity providers, typically run cash-saving deals to boot. We have compiled overviews of winter accommodation specials and restaurant specials to give you some options. For visitors on a tight budget, we have also put together a collection of top backpackers in and around the city.
Tip: Look out for 'three-for-two Specials' at accommodation providers and check our site for establishments that offer discounts for CapeTownMag readers.


Cape Point is beautiful regardless of the time of year
There are just so many reasons to visit this story-laden tip of the Cape Peninsula, known as the point where two oceans meet (the Indian and the Atlantic) in the Cape of Good Hope Nature Reserve, which is stunning all-year-round and especially lush and green in winter. There are trails all around that take you down to the water level, where you can find lovely beaches, tidal pools, diving sites and fishing spots to explore. Tourist attractions include the gift shop, restaurant, the Cape Point Lighthouse with wonderful views and the Flying Dutchman Funicular, a quaint cable-carriage on a mini railway that takes you up the hill to the Lighthouse.
The Point is surrounded by stormy seas and a perilous ridge of jagged rocks that can be seen from the steep cliffs that tower 800 feet above the ocean; these have seen dozens of recorded shipwrecks, with one legendary one being that of the Flying Dutchman whose crew met its end 300 years ago, when the vessel's captain refused to let them turn the ship away from the Point in a storm. Legend has it that in death the ship's crew were doomed to sail the waters of the Cape for eternity, and ever since sailors sometimes glimpse a glowing blood-red phantom vessel, upon which a ghostly mad captain stands.
If you want a little getaway or an overnight hike, you can even find accommodation in the park, with several self-catering cottages available to stay in.
With so much to do here, it's no wonder it's such a popular spot - just don't feed the baboons!
It's prime whale-watching season
Every year around the month of June, a number of magnificent whale species migrate to the coast of the seaside town Hermanus to breed. The charming dorp is just an hour outside of Cape Town and is widely regarded as the best land-based whale watching location in the world, and consequently, travellers can look on awestruck as pods thrash, breach and seemingly conduct their very own underwater symphonies in the ocean spray. The whales, depending on the species, usually stay in the area for a number of months, so visitors will have plenty of time to schedule a trip and witness one of the largest mammals in the world in its natural habitat. (If you are really lucky you will see something as spectacular as a whale completely levitating through the air.) There are also a number of ways to whale-watch, including land-based and aerial viewing, and we have all the details in our comprehensive guide to whale watching in Hermanus.
Southern Right whale
This whale is distinguished by callosities (calluses) on its head, a broad back without a dorsal fin and a long, arching mouth that begins above the eye. These mammals often swim close to the shore, a fact that makes them rather easy to spot

Best time to spot them: July – November.


Humpback whale
The humpback has a distinctive body shape, with long pectoral fins and a knobbly head. Curious about their environment, they will approach whale-watching boats closely, often sunbathing near the boat for a while. They pass through Hermanus on their way to a scuba diving holiday in St Lucia.

Best time to spot them: May – December.
Bryde's whale
Bryde's whales are named after the Norwegian consul to South Africa, Johan Bryde, who helped set up the first whaling station in Durban. They are medium-sized and dark grey in colour with a white underbelly.

Best time to spot them: all year round.
There's no better time to shark cage dive
Gansbaai, widely known as the great white shark capital of the world, is located a mere 2-hour drive from Cape Town, which means all your dreams (or nightmares) of getting up close and personal with the marine predators can manifest. Furthermore, between the months of May and September, shark activity is particularly high as an estimated 60 000 Cape Fur seals, the preferred food of Great Whites, make the narrow strip of water known as Shark Alley their home base for breeding.
So for an adrenaline rush like no other, we suggest a face-to-teeth encounter with these amazing beasts of prey from behind a submerged, reinforced steel cage. The experts at the White Shark Diving Co. are among the best in the business and offer specialised trips to prime shark-spotting and shark-diving spots. The journey includes light snacks and drinks on the boat and lunch after the trip, diving equipment, wetsuits, towels and, of course, the all-important cage! Not quite brave enough to get up close and personal with this ferocious fish? You can always alternatively opt for a shark breaching tour, which gives you the chance to watch the predators thrusting out of the ocean and into the air.
The weather's perfect for hiking and exploring
Table Mountain, famous for its large flat top and the 'tablecloth' it gets when a sheath of clouds covers it, is one of the world's 'New7Wonders of Nature' and one of Cape Town and its surrounds' many hikeable peaks. While tourist brochures may prefer to display the majestic mass bathed in a summer glow, the soft winter sun also casts the hulking summit in a favourable light. Not to mention, the colder season mornings and afternoons are ideal for hiking and walking on this national treasure as the temperatures are usually ideal. If you don't believe us, simply see for yourself; here's our overview of popular Table Mountain trails to help you find a great route.
The waves are best in winter
From coves with small and manageable swells to sprawling beaches flaunting gigantic waves, the Mother City boasts many surf spots along its shorelines. Furthermore, the usually icy Cape Peninsula water temperature rises during the months of June, July and August, rendering winter in Cape Town perfect for surfers. Not to mention, the storms during the colder season makes for bigger swells! And whether you are a beginner or more advanced, you'll find the ideal spot thanks to our all-you-need-to-know surf spot guide.
The flowers along the West Coast are at their most beautiful in late winter/early spring.
While 'viewing flowers' may not feature in the top 10 'to-dos' on your Cape Town bucket list, we suggest you open a new tab and Google images of the seas of flora that are on display along South Africa's West Coast between July and September (we'll give you a minute to do so…). So, now you kind of want to witness that in person right? Well, while the Namaqualand region is probably the most famous location to view the hundreds of kilometres of flowers that bloom during the late winter/early spring season, there are a number of other areas in the Cape Region where you can witness Mother Nature showing off. Just one hour's drive from Cape Town is the West Coast National Park, a stunning reserve where flowers spring forth in thick braids of colour from rocky sandstone flats and sandy slopes. If you're up for a real scenic drive, just four hour's from the Mother City is the Tankwa Karoo National Park, a 30,000-hectare piece of land peppered with the whites, yellows and purples of indigenous flora. For specifics regarding the best bloom-viewing spots in the reserves, flora walking trails and more, consult our overview on spring flowers.
Help those in need during the chilly winter months

South Africa's continuous struggle with social and environmental issues is well-known across the world, and for those less fortunate, the rain, wind and snow exacerbate the already dire situations they find themselves in. So, if you are feeling philanthropic around the same time that the travel bug bites and you've decided on the Mother City as your choice destination, then why not give back during your time here. Check out these suggestions of some places you can volunteer at in Cape Town, or donate some of your old clothes to one of Cape Town's many charity shops.
Get some culture at the theatre

Huddle inside one of Cape Town's warm theatre venues where you can take shelter from the weather outside. Check out some of the opera, comedy, dance and acting talent on offer in the Mother City. Well-known venues like the Baxter Theatre, The Fugard in historic District Six and Artscape always have something on, from ballet to musicals, and there are mini-theatres and bars dotted all around town that you can explore and that do smaller shows; check out the Alexander Bar Upstairs Theatre or the adorable Rosebank Theatre, for instance. Cape Town is home to a number of successful and world-renowned theatre names, such as world-famous actor Dr John Kani who has received a Lifetime Achievement Award for his work and huge contribution to theatre.

Another prolific name in the world of theatre and literature is The Fugard Theatre's namesake, South Africa-born Athol Fugard, who has been called one of the greatest active playwrights in the English-speaking world. Also a novelist, actor and director, Fugard is known for his literature that deals with South Africa's apartheid past and the socio-political trauma it caused, and that gives voice to marginalised people.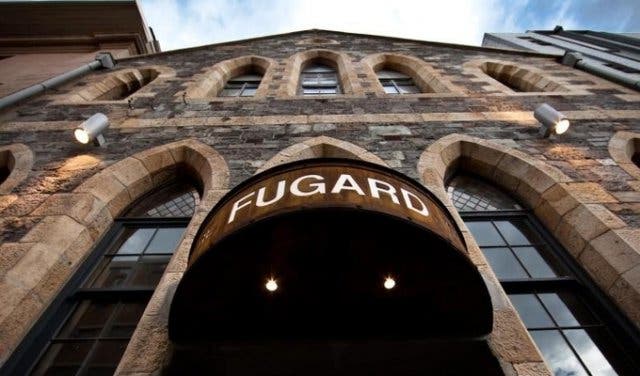 The art scene never stops buzzing
Yes, we know, we're starting to sound braggy with all our mentions of Cape Town's accolades, and we're sorry, but here's yet another one - the Mother City is also super artsy and was named the number one World Design Capital in 2014 as well as getting the top spot in the list of the Most Creative Cities of 2016 - phew. Needless to say, there are endless opportunities to trawl the city's art landscape at any time of the year and see the work of some awesome artists in the massive assortment of galleries and exhibitions dotted around, as well as loads of art events. An absolute must for fans of this scene is the popular art-by-night monthly event, First Thursdays, where art lovers walk to see the various exhibitions that open for the evening in town and visit bars in-between.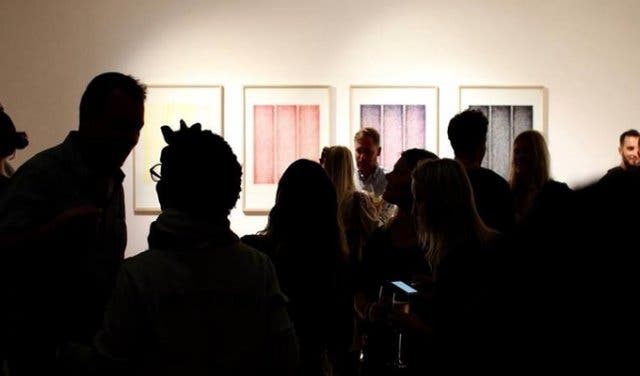 And then there's wine tasting, of course!
Who could forget one of the Cape's most famous tourist attractions - its fabulous (and very affordable) wines and gorgeous vineyards! What could be more appealing in winter than to sip wines (some places also serve hot mulled wine, also known as Gluhwein) and feast on cured meat and cheese platters in a cosy and beautiful wine farm house where there are often fireplaces warming the interior. A popular activity, if you're wanting a full experience of the Cape's wines, is to go on a tour around the Winelands and do tastings at various vineyards. Organise to do one of the day wine tours that various companies offer, some of which you can do on horseback or bicycle and get a proper look at the vineyards and enjoy the fresh air.
by Gary Hartley

---
Get your 2019 guide to spring flower season in the Cape and spring flowers you can eat.
Prices to make your wallet happy in our overview of winter accommodation specials.
Looking for more things to do in the Mother City? We've put together a guide to 'must-dos' in Cape Town.
---
Follow us on Twitter, like us on Facebook, connect with us on LinkedIn, check out our photos on Instagram and follow our Pinterest boards for updates on what's happening in and around the Mother City!