Master the Art of Stand Up Paddling
Get paddling at Cape Town's great SUP or surf spots
You're familiar with surfing and kitesurfing, but we think stand-up paddling (or SUP) should make it onto your bucket list, too. You can learn all three of these adventure sports with ease and safety at High Five, the only International Kitesurfing Organisation-approved (IKO) watersports school in Cape Town.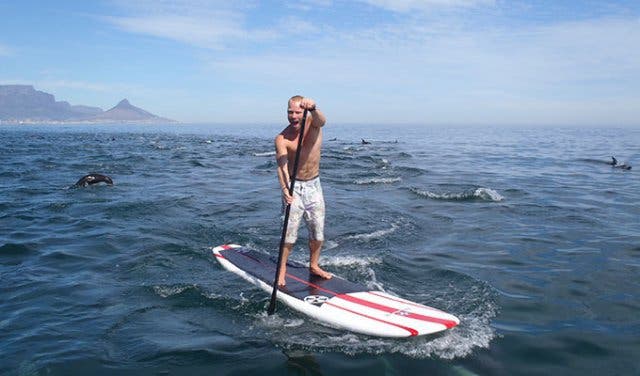 SUP is the water sport celebrities are often spotted attempting, standing atop surfboards using paddles to glide out through the water. It's particularly appealing as a new sport to master because nearly any body of water is fair game – you don't need to chase big waves or wait for a gusty Cape Town day to make the most of this full-body exercise.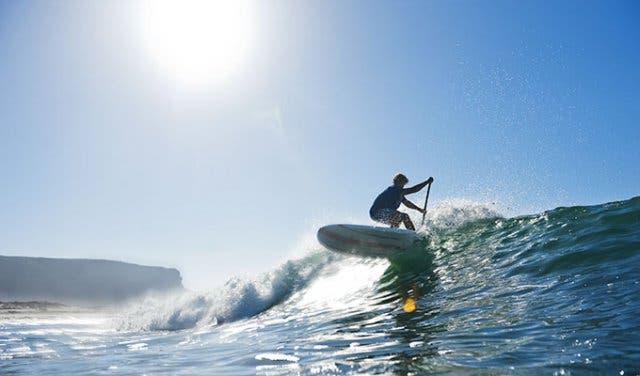 SURFING SCHOOL WITH TO GREAT GEAR AND TOP TEACHERS
SUP might look easier, but still essential to get a handle on stroke techniques, balance and, the appropriate gear to use – High Five takes care of all that. Because the surfing school is certified, it guarantees that they use top-notch gear and instructors. All the gear (wetsuit, board, leash and wax) are included in the SUP lessons.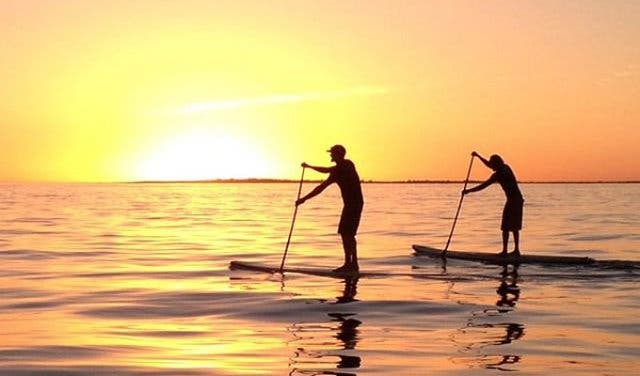 GET A LESSON OR RENT
You can get an hour or 3-day lesson on both the surfing or SUPing. You can also book a SUP tour around the islands of Big Bay, where you spot seals. Surf and SUP rentals are possible: from SUP board, wetsuits, leash and wax.


ACCOMMODATION
High Five embodies the surfer lifestyle and runs surf hostels offering a chilled atmosphere. You can roll out of bed and into the water for a morning session when staying at any of the company's hostels in Table View.


OUTDOOR ADVENTURES
From seal snorkelling to skydiving, High Five always plans a fantastic adrenaline-pumping day full of action.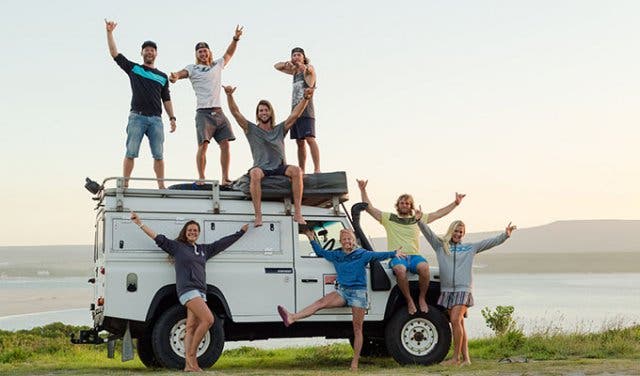 To Book: Send an email to info@high-five.co.za, call +27 (0) 72 902 7899 or simply drop by the shop. For more information, visit www.High-Five.co.za.

Read more about High Five.
---

Catch gnarly waves at Cape Town's best surf spots.
Celebrate our 100-year-old surf culture and help break the World Record of 511 people in a paddle out.
Cycle on water and see Simon's Town from a Water Bike.
Discover exciting new experiences like canoeing and SUP, wine-tasting in the middle of a lagoon and pirate-themed mini-golf to private fishing boat charters and picnics by the lake at Lakeside Lodge & Spa.
Once you've got the hang of SUP, why not try kitesurfing in Cape Town or Langebaan. Maybe check out our list of things you have to do in Cape Town before you die, or awesome activities you probably have never tried before.

Indulge your inner adrenaline junkie with our pick of the best extreme sports in Cape Town and surrounds. There are tons of other fun and exciting things to do in Bloubergstrand.
---
Use our events section for an up-to-date overview of what's happening in the city, suburbs and dorpies. Join our newsletter and add us to your mobile home screen for the ultimate guide to discoveries in Cape Town.
Follow and like us on Twitter ❤ Facebook ❤ LinkedIn ❤ Instagram ❤ Pinterest for updates.