Spend A Day In: Ottery
A Southern suburbs gem with swanky people and a renegade social scene.
Last Updated: 24 January 2017
Welcome to my hood- Ottery is a place where culture is largely undefined due to the large influx of people coming from various parts across the Cape landscape. Given the fact that people from various parts of Cape Town now reside in this area, it is no surprise that they are collectively living together, helping the suburb grow in affluency. The culture in Ottery is characterised by the stylish individuals that inhabits its streets. By stylish I am referring not only to the fashion sense that is exuded by the youth in this area, but by the sheer distinction of character, which seems to be innate to individuals who have grown up in this here.
The lingo is trendy, the sneakers are fresh and amidst all of this is a social culture that is alive and well. There are various places to visit and see in Ottery that would obviously pertain to personal preferences and age appropriateness. So let's take a tour of a few of the local hotspots that this lovely little Cape Town suburb has to offer, and hopefully there'll be something to entice intrigue a new visitor.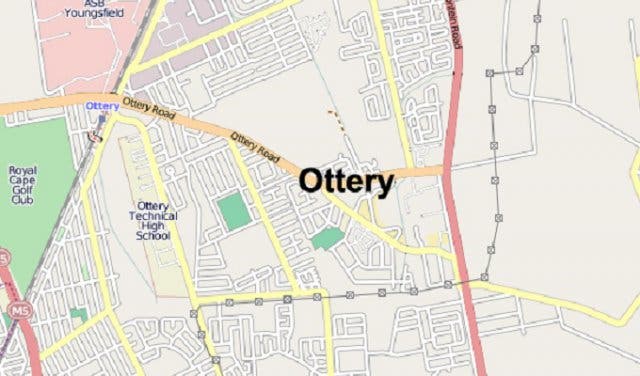 In terms of places to go for entertainment and leisure there are four notable options.
The Loft
The first is a little studio styled club, which is simply known as 'The Loft'. The Loft has recently opened its doors and was formerly known as BangBar, a club that was a hub for great music, meeting new and interesting people and just generating good vibes overall. The Loft is a newer concept and they offer an array of party options between Wednesday and Saturday.
Head over to The Loft on Wednesday nights for their Raw open mic sessions, where they give upcoming musicians, rappers, spoken word artists and bands the opportunity to gain acclaim, while they express themselves through their own creative mediums.
On Thursday it's all about hip hop, with Sneaks and Peaks attracting hip hop lovers from every corner of Cape Town.
Fridays are reserved for all the techno and bass heads, with electro music pulsating out of the entrance of The Loft. All those who are part of the progressive, electro music culture congregate to enjoy some bombastic bass.
On Saturday's the studio transforms it's vibe again with a focus on deep house. All deep house junkies come around to enjoy soulful and soothing deep house, which has been a part of Cape Town's music culture for generations.
The Loft is available to book for anybody who would like to throw any personal events, as the owner wanted to use the space to amass a culture of expression in all forms. Note that they have a food menu for hungry patrons to dive into.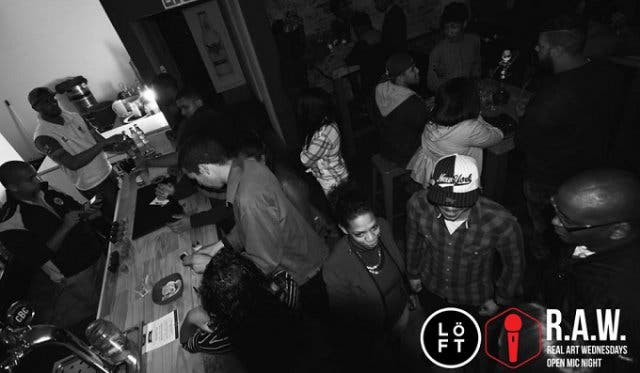 The Loft | 139 Wetton Road | Wetton | Cape Town | 7800 | +27 (0)61 588 1942
The Pizza Shack Pub & Grill
The second option is a place that attracts an older crowd. It goes by the name The Pizza Shack or "Shack" as locals refer to it. It is a place where you can enjoy old school RnB and jazz music. On Sundays they do host open mic sessions, which is a total vibe and gives upcoming musicians and bands a chance at gaining some exposure. As the name suggests they obviously serve pizza, but their menu is by no means limited to just this one dish. I have tried their pizza before and it was delectable and definitely worth ordering. On Mondays at 5pm they run a burger special, where they offer a buy-one-get-one-free on all burgers. This is the perfect date idea, so fella's treat your ladies to a wholesome burger and save some cash. The interior boasts a Havana Nights theme and upon entering patrons feel as if they are in a remote bar in Cuba where they enjoy good food, music, drinks and great company. The Pizza Shack is ideal for people who are looking for a chilled night that could potentially turn wild.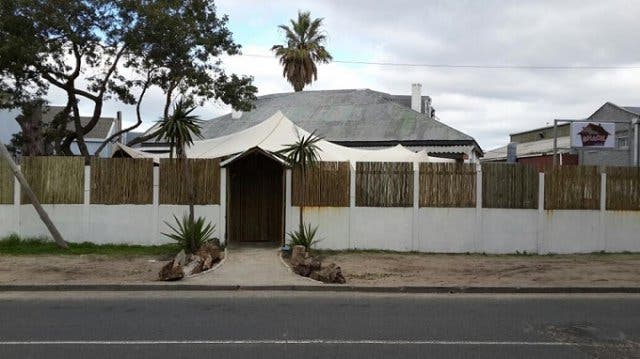 The Pizza Shack | 10 Enslin Road | Ottery | Cape Town | 7800 | +27 (0)21 703 1351
Lambego Lounge
The third option is a place called Lambego Lounge, which is another spot with that loft-like, studio-type feel to it. It has a simply designed interior and enough space for a good vibe. This has been a go to spot for locals in Ottery and surrounds for a number of years now. Although it has been renamed several times, it is ideal for those nights when you and the squad don't have lots of cash, but would like to unwind and shoot pool and quench your thirst with affordable drinks. It is only open from Thursday to Saturday, but this pool bar and lounge plays a variety of music genres. It attracts a broad array of age groups, who all come together with the main purpose of finding somewhere to chill, dance and drink, especially on those quiet nights when there isn't a big budget and literally no buzz to be found anywhere else. Lounge at Lambego and enjoy a chilled out experience, filled with laughter, affordable drinks and good music.

Lambego Lounge | 6 Gorlay Road | Wetton | Cape Town | 7800 | +27 (0)78 966 3127
Lounge 021 @Swingers
Our final go to spot in the Ottery area is one of the oldest pubs and restaurants in the Cape Flats. Swingers is locally known as 'Grab a granny'. This humourous nickname stuck, because the pub attracts an older crowd. This doesn't mean that younger vibe seekers aren't welcome through the doors of this classic spot. The interior at Swingers is quite rustic and reminiscent of classic restaurants seen in the movies. The audience is seated at their tables overlooking a stage, where performers entertain them while they dine. They are known for the classic old school and jazz music they play and also for staying open notoriously late, deeming it the perfect spot for the after-after-party. If you are looking for a place to go after a wild night out with your friends, you can always find your way to the entrance of this chilled out jazz hub. One of their most popular events occur on a Monday night when they host live bands playing jazz, while patrons enjoy some of their pub grub. Now that you've got the 411 on a true gem of the Cape Flats, go ahead, grab a granny and swing to the sweet sound of jazz.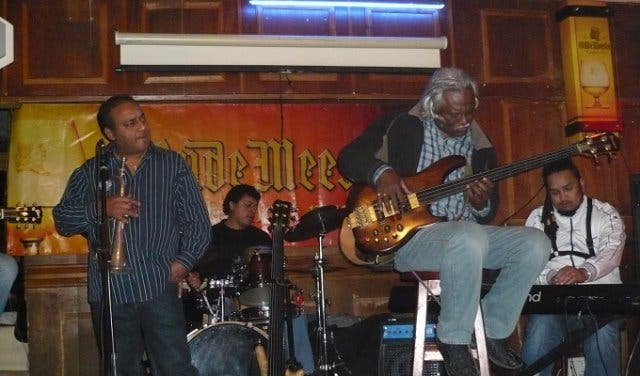 Lounge 021 @Swingers | 1 Wetton Road | Ottery | Cape Town | 7800 | +27 (0)21 762 2443
That's our roundup on some of the top social spots to be found in Ottery, so if you're ever in the vicinity pick the one that most speaks to your preferences and experience some of the social culture available in this little Southern suburb. See you all there.
---
Bring 'n braai 'n jazz legends at Jazz in the Kraal.
If you are on the search for sunset spots to quench your thirst, why not check out our overview of Sizzling Sundowner Hotspots in Cape Town. Also, why not consider taking a trip of a lifetime on the Atlantic Rail Steam Train in Cape Town.
---

Also, don't forget to follow us on Twitter, like us on Facebook, and check out our Pinterest boards for updates. Not to mention, subscribe to our newsletter to keep up to date with what's hip and happening in our pretty city.