New: Charm All Five Senses At Japanese-Peruvian Restaurant Maaya
Dining here is not only a sensory delight; it's an interactive experience
First there's sight: "the decor is textured walls covered with wall gardens of bright green, wooden tables with velvet seating, which covers touch, too. Then there's taste and smell – the food takes care of that. Finally, sound: think the clinks and sizzles of a top-class kitchen, plus loungey music that steps up the beat later in the evening.
View this post on Instagram
Set to open on Wednesday 13 November, Maaya follows a current trend in Paris: simulating the dinner party. You'll feel as if you were hosting a (admittedly rather glamorous) party in your home, where guests linger to socialise over drinks. And at the end of dinner service, a song will signal to all diners that the evening is about to move into another gear. Maaya's owners say it has one main aim: to make guests feel happy, as its signature neon sign states.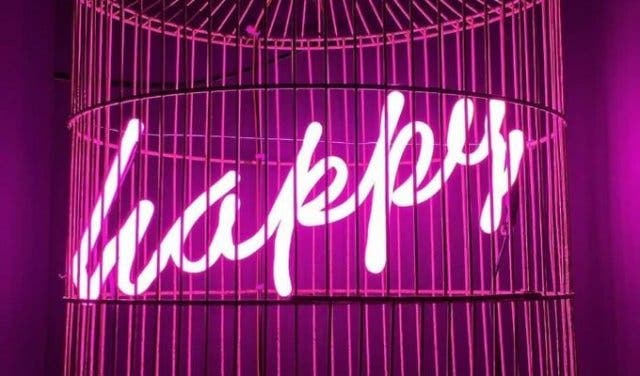 THE FOOD IS JAPANESE-PERUVIAN, PLUS A BIT OF BALI
The kitchen is headed up by South African Chef Christeel George, and the menu is Japanese-Peruvian. The two influences mix beautifully. For example, mains include pineapple ceviche with lime-cured tuna, topped with a brûléed salmon mousse served with beetroot rice in a pineapple shell, or chocolate teriyaki steak (250g sirloin or 150g wagyu rib-eye) with seasonal vegetables and sweet potato purée (from R90 to R290).
View this post on Instagram
Desserts include Was-a-bee cheesecake, a chocolate mousse-filled fortune cookie, sorbet with vodka and the Maaya Show, which includes a platter of desserts and a lavish presentation by multiple staff members (from R70 to R90, or R80pp).
View this post on Instagram
THE DECOR IS TRENDY AND BIG ON TEXTURE
You won't miss the heritage building painted bright turquoise on Loop Street. Inside is a double-volume space with textured raw brick walls, some of which are softened with gorgeous greenery and colourful accents. It's a 70-seater restaurant with a balcony, where you can get comfy in soft pink or deep teal velvet-upholstered chairs, couches and booths. There's also a spacious and atmospheric bar for guests to gather for pre-drinks before dinner.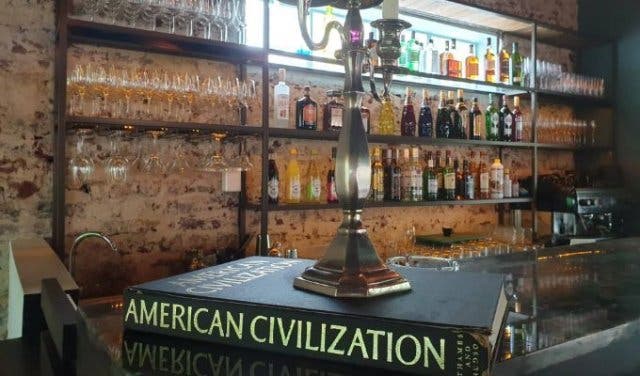 Maaya was inspired by the Mayan civilisation and one of the partners' girlfriend, Maja. "The Maya civilization was always a step ahead," says co-owner Pierre Guillet, from France. Guillot's partner is Tanzanian; Shahryar Jaffer. The two met at the prestigious Ecole hôtelière de Lausanne in Switzerland, and they believe that, like the Mayans, this restaurant will be ahead of the curve in this city full of diners.
MAAYA CAPE TOWN
Address: 168 Loop Street, Cape Town
Contact: +27(0)82 500 5669, info@maayacapetown.com, website
Hours: Monday–Saturday: 9am–2am
View this post on Instagram
---
ABOUT #CapeTownMagNew:
#CapeTownMagNew discovers exciting new places in and around Cape Town and the Western Cape. We celebrate entrepreneurship and we tell their unique stories.
Follow #CapeTownMagNew on Twitter and Facebook for the latest updates or read more here about new places in Cape Town.
PLUS: NOMINATE A FRIEND'S NEW BUSINESS
You never forget the people who supported you when you first started out. That's why we're giving you the chance to nominate your family member or friend's new business to win R60 000's worth of activations and the chance to win a Yoco starter pack. Just click to fill out a form (less than a minute) to nominate a new business.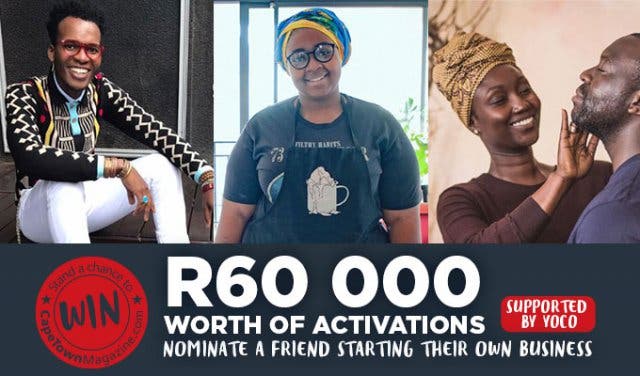 ---
Get your drink on at any of these great bars in Cape Town or see our selection of rooftop bars and get excited about these cocktails in Cape Town and check out these Trending Party Places.
How many have you tried of these sushi restaurants and healthy eateries?
---
Use our events section for an up-to-date overview of what's happening in the city, 'burbs and dorpies. Join our newsletter and get quick access on the go by adding us to your mobile home screen for the ultimate guide to discoveries in Cape Town.

Follow and like us on Twitter ❤ Facebook ❤ LinkedIn ❤ Instagram ❤ Pinterest for updates.