How To Celebrate American Independence Day in the Mother City
On a scale of one to America, how free are you on the 4th of July?
Last updated: 19 June 2017
America; the land of the free and the brave. They've brought us sausages on a stick, weak beer, hillbillies, men on the moon, the Dukes of Hazard and Donald Trump. We're still undecided about all of those, but we sure love how they throw parties. Any get-together with beer pong, keg stands and rock music is A-okay with us, and the yanks in the Mother City are sure not to disappoint with their 4th of July bashes this year!
The holiday itself, July 4th, marks the date that the Declaration of Independence was adopted back in 1776. The founding fathers toiled to build a constitution that emphasised freedom, equality and liberty. It marked the official end of British colonial rule and combined the 13 territories of the land into one country; the United States of America.
In America, according to Instagram, Americans spend their Independence Day having a braai (which they call a barbecue) drinking beer and raving about how much they love the US-of-A. They make various red, white and blue foods and spend the day in the sun; usually with their families, enjoying their first world freedom. Y'all only have to look at Tay Swizzy's -Taylor Swift for those not in the know- Insta to see that American's take their 4th of July very seriously, so prepare yourself for a day of merriment and drinking in honour of the land of the free. Remember folks, everyone likes a good fire work, but not all animals do, so please be considerate and only let off your fireworks in an authorized zone.
EVENTS ON THE 4TH OF JULY IN CAPE TOWN AND SURROUNDS
This year, the 4th of July is a Tuesday, and nothing seems better to us than an almost mid-week jolling session with help from some of the best establishments in Cape Town. Have a look at some of the other Mother City events in July and get plannin' y'all!
AMERICA FU*K YEAH AT THE FOREX BAR IN OBSERVATORY
The Forex Bar specializes in celebrating international events, so it's no surprise that they're throwing the party to end all parties on Independence Day. They'll have drinking games, food and drink specials, rocking music and a quiz to remind what you should know in the General Knowledge category. Luckily for all you youngins, this isn't America so you can drink at 18.
COST: There is no cover charge to get into the best party of your life, but the space in the venue is limited so try to arrive as early as possible to avoid disappointment. For more info, please contact The Forex Bar directly on +27 (0)21 448 0083.
WINE PAIRING AT HOUSE OF H ON LOOP STREET
While this event may not be America-themed, it is still taking place on Tuesday, 4 July 2017. The House of H, on Loop Street, is a high-end hangout in Cape Town's bustling central business district. They specialise in vino and strive to be purveyors of fine wine. Their menu is extensive, and the atmosphere is delightful. On Tuesday, 4 July 2017, guests will be treated to wine delights from Ernst Gouws & Co Wines. They will be giving patrons a glass of chenin blanc on arrival, then the following will be served; fish and chips with Sauvignon Blanc, grilled oyster mushroom on crostini with Pinot Noir, beef short rib with Pinotage and rump and chips with Shiraz.
COST: Bookings are vital, so please get in contact with the House of H directly on +27 (0)76 699 6146.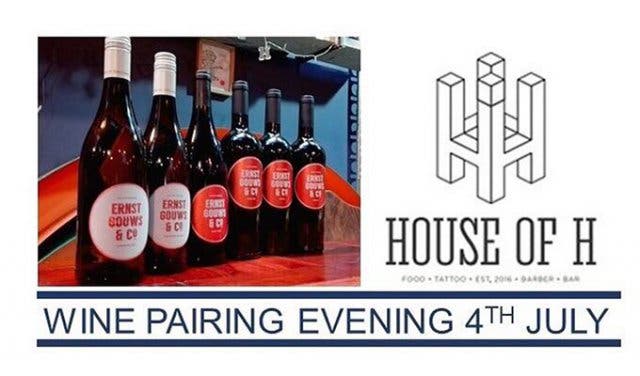 SPECIALS ON THE 4TH OF JULY IN CAPE TOWN AND SURROUNDS
Barristers in Newlands
On Tuesday, 4 July 2017, you'll be able to walk into the Newlands gastro-pub and order yourself something yummy off the lunch menu (between 11am and 6pm) for only R65. Choose between a burger (with extra yumminess cause it's Independence Day), pork chops, or even chilli con carne.
CONTACT: You can book yourself a lunch table by giving Barristers a call on +27 (0)21 671 7907.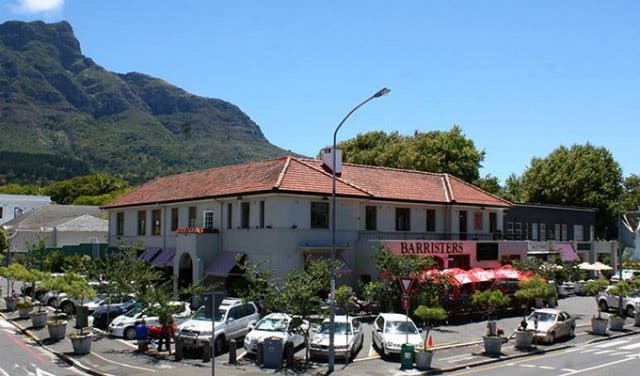 HQ on Shortmarket Street
Tuesday night at HQ is date night, and even the 4th of July can be romantic. Sometimes you're not in the mood for a big night of drinking, so toast to your freedom at HQ with their couple special. You'll be able to enjoy two salads, two steaks (served with chips) and two glasses of wine for only R280 per couple.
CONTACT: Booking is essential for this one and you can give them a call on +27 (0)21 424 6373.
Jamaica Me Crazy in Woodstock
Now, we know that America doesn't occupy every inch of the America's and it might be nice to enjoy a fruity cocktail at this South American hangout in Woodstock. Jamaica Me Crazy has their Happy Hour every Tuesday to Thursday between 6pm and 7pm.
CONTACT: You can book a table by giving the venue a call on +27 (0)21 448 0691.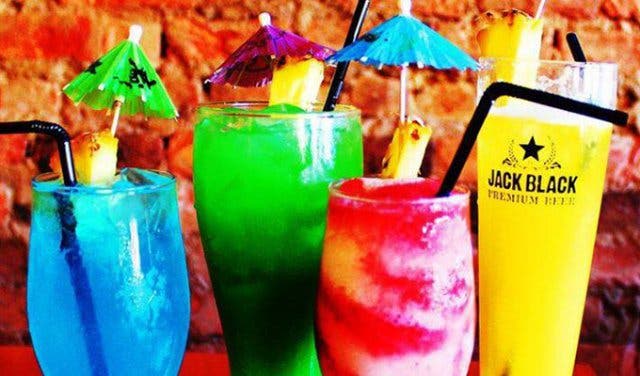 Tacoways Mexican Cafe in Durbanville
Mexico and the US are experiencing some animosity at the moment, so let's soothe the tension with some delicious tacos on the 4th of July. You'll get a third off of all tacos on the menu, all day long on a Tuesday.
CONTACT: Everyone loves tacos so to avoid disappointment, I would book and you can do so by giving them a call on +27 (0)21 975 5606.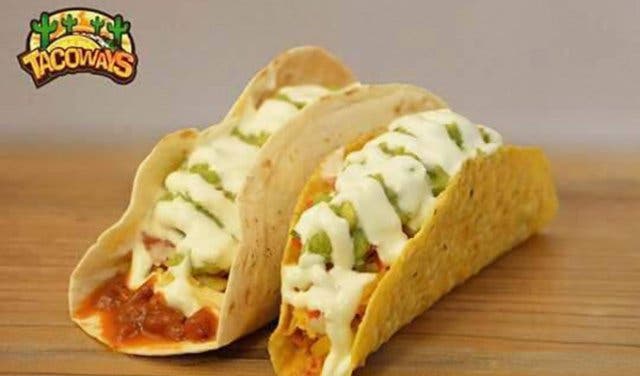 We are still updating this list so stay tuned, or subscribe to our newsletter for all the freshest info in Cape Town!
For more excitement, check out our overviews chocker block with the coolest places, events and experiences in the Cape! Have a look at all the restaurants with fireplaces, our round-up of the winter specials and accommodation specials to help you plan your next break!
---
Use our events section for an up-to-date overview of happenings in Cape Town. Also, don't forget to subscribe to our newsletter and if you have a smartphone, add m.capetownmagazine.com to your home screen for quick access on the go!
Follow us on Twitter, like us on Facebook, join our Google+ circle, connect with us on LinkedIn, check out our photos on Instagram and follow our Pinterest boards for updates on what's happening in and around the Mother City!