Activists Create Awareness for 16 Days of Activism in Cape Town
Cape Town activists beat drums in a symbolic demonstration against gender-based violence
Last Update: 1 December 2016
The 16 Days of Activism Against Gender-Based Violence is an international campaign which runs annually from the International Day for the Elimination of Violence Against Women on Friday, 25 November 2016 until (International) Human Rights Day on Saturday, 10 December 2016. The 16 Days of Activism initiative began in 1991 and was spearheaded by the first Women's Global Institute on Women, Violence and Human Rights.
According to a United Nations Women (UN Women) report in February 2016, one-in-three women experience physical or sexual violence, commonly inflicted by an intimate partner. The initiative calls for global action with the purpose of increasing awareness and creating a safe space for open discussions centred on solutions to overcome this universal injustice.
In Cape Town, the Women's Shelter Movement, an organization dedicated to providing shelter for women and their children affected by gender-based violence in South Africa, held a drum beating demonstration in the Cape Town CBD, commemorating 16 Days of Activism for No Violence Against Women and Children. The Women's Shelter Movement was joined by St. Anne's Homes, RedZebra Foundation, as well as other organizations, activists and passers-by.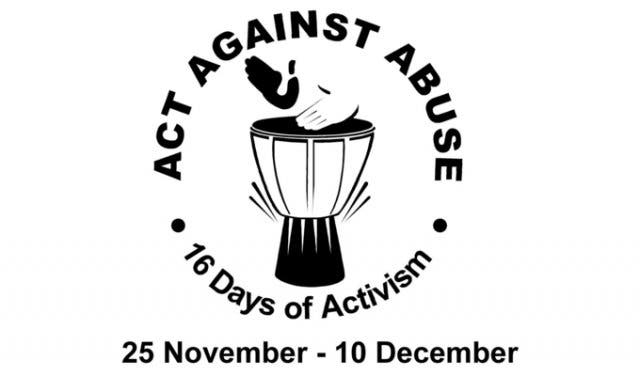 The demonstration was symbolic of their message: "The only thing you beat is a drum", says Director Joy Lange at St. Anne's Homes who provides shelter, care, and empowerment to destitute, abused and disadvantaged mothers and their children.
As a sign of support for victims of abuse, men passing through had their nails painted and signed a pledge against women and child abuse. RedZebra Foundations' co-founder and managing director, Peter Schaupp says, "Most importantly, besides these awareness activities, is to make sure that we are working around the year to shift male violence. It is also very important to understand that it is not just the violence but it is the jokes and culture of male entitlement that encourage or lead to the violence of others".
NOTE: The 16 Days of Activism ends on Saturday 10 December 2016.
---
By Marian Volkwyn
Source: SABC
Images Credit: The Presidency, South African Government
---

STAY TUNED AND SUBSCRIBE TO OUR NEWSLETTER FOR FUTURE UPDATES.
---
Use our events section for an up-to-date overview of happenings in Cape Town. Also, don't forget to subscribe to our newsletter and if you have a smartphone, add m.capetownmagazine.com to your home screen for quick access on the go!
Follow us on Twitter, like us on Facebook, join our Google+ circle, connect with us on LinkedIn, check out our photos on Instagram and follow our Pinterest boards for updates on what's happening in and around the Mother City.