The Hot Skillet: Serving Up South African Flavours in a Bree Street Art Gallery
Getting creative with your food takes on a whole new meaning at The Hot Skillet
Hot Skillet is a three-week old eatery located in the trendy Bree Street stretch where Youngblood Gallery is based. Inside the gallery you'll find the restaurant opened by Gomotsegang Modiselle and Oginga Siwundla, two former contestants of the hit TV show My Kitchen Rules SA. The duo might not have won the competition, but their coming together spurred on the decision to open Hot Skillet.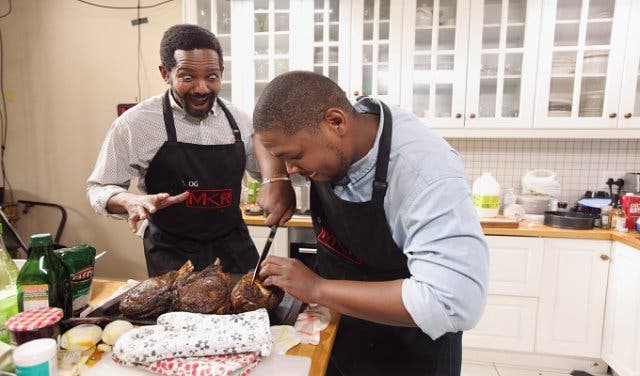 So what makes Hot Skillet sizzle? "What stood out the most for us was the location" says Oginga. "When we were on the show, our kitchen there was called the art kraal, so when we found this space there was an instant link, it was a miracle as it fitted perfectly with us and our style." While dining in an art gallery is something new to experience in the inner-city, the menu at Hot Skillet holds a few surprises.
ALL-DAY BREAKFAST
For breakfast lovers, try something different, albeit sweet, in the form of their unique french toast, which consists of crushed cornflakes, maple syrup as well as vanilla mascarpone. However, the pair's beloved eggs benedict or juicy pork bangers and eggs have already become a favourite for guests.
The design hub-come-restaurant buzzes around lunch time. The lunch offering is fairly simple, with a few local delights currently being conceptualised. "We are doing good food for the simple guy, our menu is still developing and we are experimenting with South African flavours like chakalaka puree for the meat options" Oginga tell us.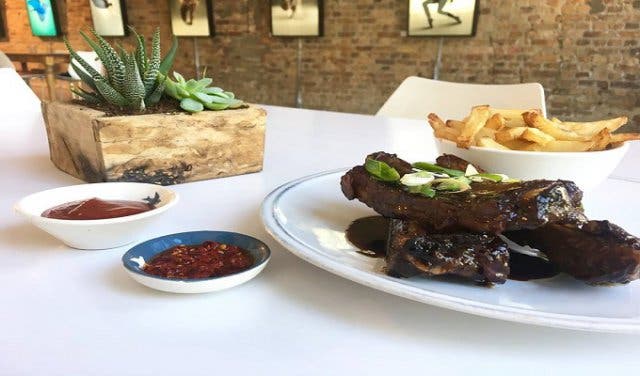 LUNCH SORTED FOR UNDER 100 BUCKS
From the chicken mayo cheese, a sandwich that houses poached chicken & mayo, cos lettuce, avo and smoked cheddar cheese, to the succulent beef burger that is smothered in cheddar cheese, or the tasty spare ribs all The Hot Skillet lunch menu items cost no more than R100 and the breakfast menu starts at R50.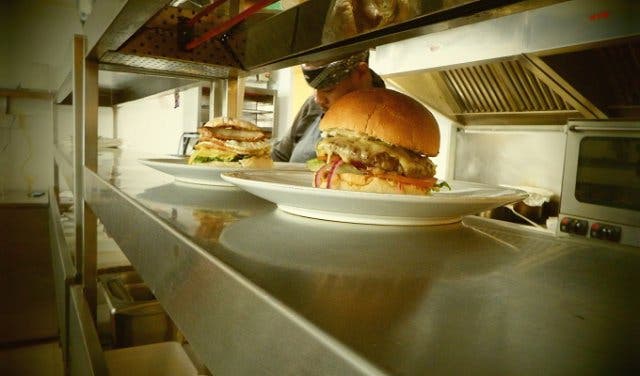 Note: Although open until 5pm Monday through to Saturday, the eatery extends its trading hours during First Thursdays, where the stretch comes alive with art, food and culture.
Tip: The gallery has a few programs and showcases available, from music, poetry, dance and fine art. You can start at the gallery for your viewings of the art, then head down for lunch.
The Bill: Breakfast: R50–R85 | Lunch: R70–R100
Opening Times: Monday to Saturday: 8am–5pm
Address: Young Blood Gallery|70 Bree Street| Cape Town | +27 (0) 61 522 5296
---
By: Buhle Lindwa
---
Love the vibrancy of the inner city? Here are 17 things to (re)discover Bree Street in Cape Town.
---
ABOUT #CapeTownMagNew:
#CapeTownMagNew is a long-standing project that is dedicated to discovering exciting new places in and around our pretty city. We tell their stories, find out what they offer, and delve into what makes them unique. From cafés and restaurants to trampoline parks and dog hotels, there is always one new place in the city that we uncover each week. You can follow #CapeTownMagNew on Twitter and Facebook and subscribe to our newsletter to track recent features or read more here about more Hot Spots and New Restaurants in Cape Town and Surrounds.
DISCOVER OTHER EXCITING NEW SPOTS IN THE CITY: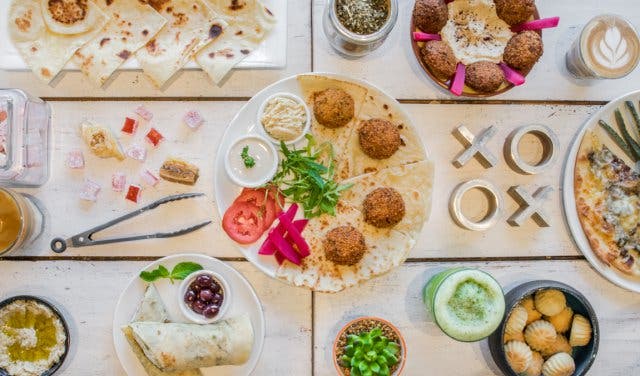 STAY TUNED AND SUBSCRIBE TO OUR NEWSLETTER FOR MORE INFORMATION
---
Use our events section for an up-to-date overview of happenings in Cape Town. Also, don't forget to subscribe to our newsletter and if you have a smartphone, add m.capetownmagazine.com to your home screen for quick access on the go!
Follow us on Twitter, like us on Facebook, join our Google+ circle, connect with us on LinkedIn, check out our photos on Instagram and follow our Pinterest boards for updates on what's happening in and around the Mother City