REVIV: South Africa's First Drip Bar
Preventative Immune Boosting Treatment Just Got Taken to a Whole New Level
When was the last time you pumped your veins full of minerals, multi vitamins and a bevy of other immune boosting substances? For 90% of us, the answer would be never. With REVIV opening its third store in Sea Point, the masses will now also be able to experience this radical energy enhancing treatment. With the first two stores making an appearance in Sandton and Durban, it's now Cape Town's turn to experience REVIV.
If you're looking to boost your energy levels, hydrate your body, detoxify your system or add an irresistible glow to your skin, this IV treatment is for you. With stores around the world, it has been tried and tested in LA, Miami, New York, London, Dubai, Toronto, Sydney and Hong Kong.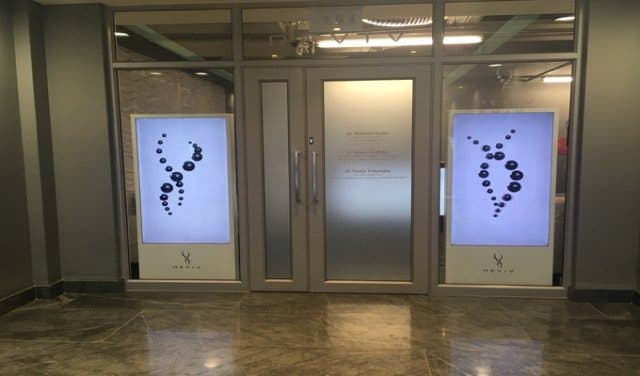 There are two forms of enhancements available and the first is the IV treatment which includes five different therapies, including Hydromax™, Ultraviv®, Megaboost®, Vitaglow® and Royal Flush™, which are aimed at specific wellness needs like stress, fatigue and dehydration. We can honestly say (from firsthand experience) that one of these badboys will boost your body into a state of maximum output. REVIV also offers three Booster Shot injections: B12, Slimboost™ and Glutathione, which are administered quickly, and provide energy & wellness benefits that last for days.
While receiving the glugs of goodness through your veins, you are seated in a state-of-the-art massage chair, which kneads and works its way up and down your entire body (literally from head to toe). As many of the women in the room noted, with chairs like these, who needs men? Patients are invited to sit back, relax and take in the panoramic views of Lion's Head while they feed their bodies with the IV treatment.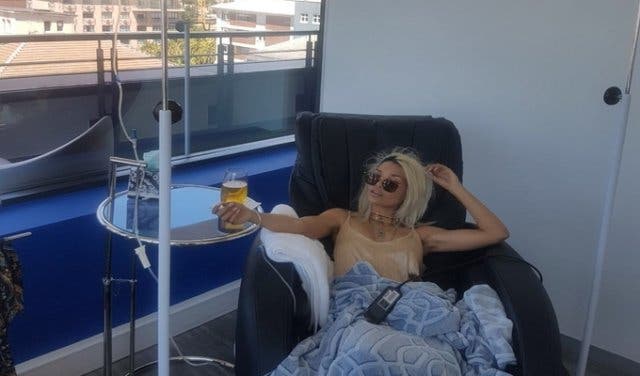 Many of you may ask - what is the point? Do I really need this… the simple answer is no, but in reality, we can't deny the ever-growing stresses that come with daily life. Full-time moms are also full-time working professionals, and celebrities are no longer in front of the camera a few hours a day, but constantly in the spotlight because of mobile devices and social media. There is no denying - life is faster, more stressful and essentially the load grows on a daily basis. REVIV offers a high-end solution for those looking to implement preemptive methods in body health and energy.
Note: If any of the treatments are taken orally you lose between 50-60% of its contents through your digestive tract, which is why the IV's provide a better outcome.
Tip: Walk-ins are welcome, but booking in advance is advisable. The treatment centre is filled with healthcare professionals who know the products backwards. When you give them a call, explain what you are trying to get out of the treatment and they will advise what is best.
The Bill: Listen, the price tag is not for everyone, but we have no doubt that the treatment will leave you feeling much lighter than your bank account. IV therapy ranges from R999 (Hydromax® | Hydration) to R2 999 (Royal Flush® | Deluxe IV). Vitamin and Nutrient shots range from R249 (Vitamin B12 | Pure Energy) to R349 (Slimboost® | Metabolic Weight Loss).
Opening Times: Tuesday - Saturday: 9am - 6pm
76 Regent Road | The Point Towers| Office 504 | Seapoint | Cape Town | 021 433 0731
---
By: Chevaun Roux
ABOUT #CapeTownMagNew:
#CapeTownMagNew is a long-standing project that is dedicated to discovering exciting new places in and around our pretty city. We tell their stories, find out what they offer, and delve into what makes them unique. From cafés and restaurants to trampoline parks and dog hotels, there is always one new place in the city that we uncover each week. You can follow #CapeTownMagNew on Twitter and Facebook and subscribe to our newsletter to track recent features or read more here about more Hot Spots and New Restaurants in Cape Town and Surrounds.
DISCOVER OTHER EXCITING NEW SPOTS IN THE CITY:
In the area? Why don't you check out the Mojo Market while you're walking the streets of Seapoint?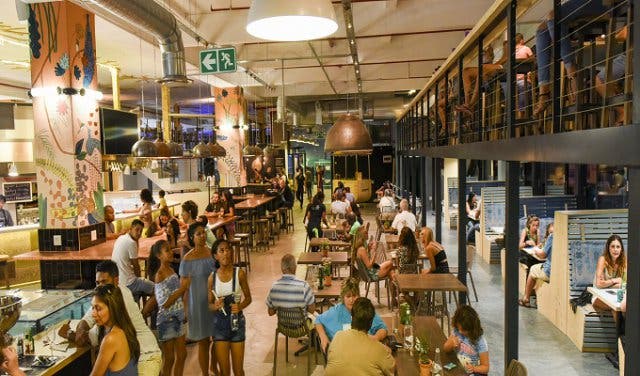 Or massage chair got you in the mood for more? Hop aboard The Massage Truck.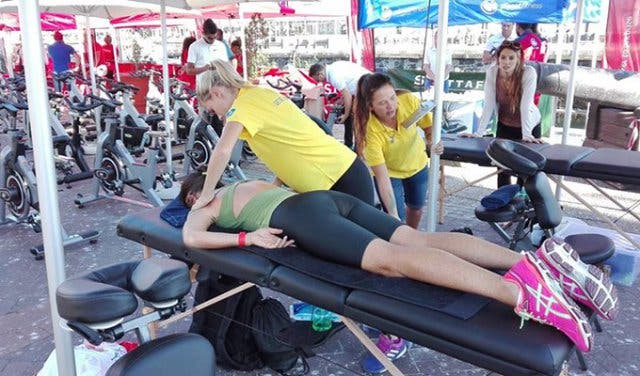 STAY TUNED AND SUBSCRIBE TO OUR NEWSLETTER FOR MORE INFORMATION
---
Use our events section for an up-to-date overview of happenings in Cape Town. Also, don't forget to subscribe to our newsletter and if you have a smartphone, add m.capetownmagazine.com to your home screen for quick access on the go!
Follow us on Twitter, like us on Facebook, join our Google+ circle, connect with us on LinkedIn, check out our photos on Instagram and follow our Pinterest boards for updates on what's happening in and around the Mother City