Top Indian Restaurants in Cape Town
A selection of the best places to get curry, tandoori, biryani and other Eastern-inspired food in the Mother City

Last update: 5 April 2019
Cape Town's culinary scene is eclectic, so it comes as no surprise that it is home to some of the tastiest and most authentic Indian cuisine. For those not in the know, there is a lot more to Indian food than just your run-of-the-mill spicy curry and flatbread. Given the diverse ranges of soil type, climate, culture, ethnic group and occupations in India, there is a wide variation of dishes. More often than not, recipes comprise local and seasonal spices, herbs, vegetables and fruits to that specific Indian district, making each feast deliciously unique.
Luckily for Mother City residents, our pretty city is home to a number of genuine Indian culinary experts who wish to share their dishes and cooking knowledge with us. So, whether your palate favours Northern or Southern Indian dishes, or your pockets run deep or shallow, there are plenty of restaurants to satisfy your Eastern-inspired food needs. You just have to know where to look.

FOR THEIR SIGNATURE DOSAS AND THALIS
You can't beat this popular Long Street staple for affordable, delicious authentic Indian dishes like their signature dosas, which they make from rice and lentils, lightly fermented overnight, and cooked on a special hot plate. Think of it as an Indian crêpe – a light, crispy pancake which is wheat-free, fat-free and rich in protein, served with different fillings and condiments. And if you want a more full-flavoured taste, try one of their thalis, a collection of six dishes each offering a different taste, from salty to sweet, sour to spicy. Masala Dosa also hosts cooking classes and curates team building events. They can also cater for you at the restaurant or a venue of your choice. Expect to pay from R80 for a dosa and R125 for a thali. Salads and starters are available from R60.
Opening Hours: Monday – Saturday: 12pm – 10:30pm. Closed Sundays.


167 Long St, Cape Town | +27 (0)82 267 5967 | tabassumpansari@hotmail.com
SOUTH INDIAN MEETS DURBAN SPICE IN TRENDY SEA POINT
An Indian tapas bar in Sea Point? Of course, it's a celebration of chef Seelan Sundoo's South Indian and Durban-heritage, firmly rooted in Ayurvedic principles. From signature lamb to wok-fried squid heads, a range of duck curries and Durban-style bunny chow. And it's right at home on Regent Road – a vibey celebration of fusing heritage and cultures. Discover Sundoo restaurant in Sea Point.
Tip: Discover ideal business lunches and dinners in Sea Point.
Open hours: Mon–Sun: Midday–11pm

Shop 6, La Rhone, 77 Regent Road, Sea Point | +27 (0)21 433 0542
The Indian Chapter with Prim Reddy
In 2012, it was Prim Reddy's vision to create a restaurant environment with wonderful food, great ambience, laughter and a place where everybody knows each other's names – and so The Indian Chapter was written alongside a culture of uniqueness, respect, honesty and commitment. Since then, this family-style restaurant has definitely made a name for itself with its warm, cosy atmosphere and delectably authentic Indian cuisine. Taking customer service very seriously, Prim Reddy is often on hand to interact with guests personally, contributing to The Indian Chapter's family setting and environment. Their menu is comprised of both vegetarian and meat dishes, where appetizers will cost anywhere between R30 and R110 and mains between R60 and R150, depending on the dominant ingredient. We suggest you try the Onion Bhaji – a traditional, world famous Indian snack made from fresh onion rings dipped in specially prepared homemade gram flour, deep fried to a crisp and sprinkled with a unique Indian chapter spice. Simply delicious!
Opening Hours: Monday – Sunday: 10am - 10pm | Public holidays: 12pm - 10pm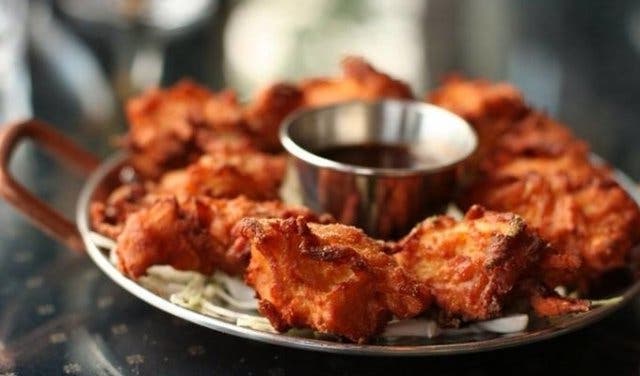 Carnaby Centre | 9 Marine Circle | Bloubergstrand | Table View | Cape Town | +27 (0)21 557 5524
Maharajah
For over 40 years, the Maharajah restaurant has been serving up rich and fragrant Durban–style curry to Capetonians and the thousands of international visitors who flock to our shores every summer. With a menu that boasts both Northern and Southern Indian dishes, the eatery is well-known for offering some of the best Indian cuisine in the Mother City. Some of their signature dishes include lamb off the bone, butter chicken and fish curry - all of which are bursting with flavour and satisfy the taste buds after the first mouthful. We also recommend the spicy chicken korma and delectable chicken and prawn curry and if meat if not your forte then may indulge in their vegetarian dishes. All of the dishes comprise expertly combined spices such as cumin seeds, cardamom and coriander powder, which means the food smells as good as it tastes. Not to mention, Maharajah is right below Table Mountain and, depending on where you sit, you can catch a glimpse of the stunning landmark as you tuck in. It's a perfect spot for a family outing, or a romantic date night.
Opening Hours: Lunch: Monday – Friday: 12:30pm – 3pm; 6pm- 10:30pm
Cnr Kloof Nek and Woodside Roads | Tamboerskloof | Cape Town | +27 (0) 21 424 6607 or +27 (0)71 640 0261
Bombay Chilli
With two restaurants, one situated in Muizenberg and the other Plumstead, this cosy Northern Indian-inspired bistro has been said to boast some of the best Indian food, namely curries and naan breads, in the Mother City. Their menu hosts a wide range of available curries (both vegetarian and meat – lamb, chicken and seafood options), all of which are served with basmati rice and cost between R60 and R105 a portion. The eatery too serves various biryanis', which are served with raita and sambals where you will pay between R70 and R110 a meal. Not to mention, Bombay Chilli also offers various roti rolls with potato, vegetable, chicken and lamb fillings as well as the opportunity to order a quarter, half or full chicken tikka for R45, R85 and R150 respectively.
Please note: Plumstead has of yet to secure their liquor license, however guests are able to bring their own wine. Currently cash only.
Opening Hours: Muizenberg: Monday – Tuesday: 5pm – 10pm | Wednesday – Saturday: 1:30pm – 9:30pm | Sunday: 1pm- 10pm | Plumstead: Monday – Saturday: 12pm – 9:30pm
Muizenberg Restaurant: 46 Beach Road | Muizenberg | Cape Town | +27 (0)21 788 2052
Plumstead Restaurant: 142 Main Road | Plumstead | Cape Town | +27 (0)21 762 9435
Eastern Food Bazaar
This self-service, canteen-style eatery is constantly bustling with patrons from all walks of life, which makes for an electric atmosphere. With an array of halaal foodie goods to choose from starting with an extensive selection of authentic Indian cuisine and then moving on to Turkish kebabs, Cape-style biryanis and real tandoor dishes – the whole spice spectrum from Bombay to the Bo-Kaap is covered behind the counter. Not to mention, customers can even enjoy a bit of Chinese food or pizza should Indian not be their choice of cuisine that day. Other much-loved snacks such as masala peanuts are also available as well as lassi yoghurt drinks and homemade Indian ice cream. The best thing about the Eastern Food Bazaar though is the price range. It is possible for guests to feast on a (very) generous helping of gorgeous butter chicken curry or Tandoori chicken for around R30 to R50 a meal.
Please note: No alcohol is available or allowed on the premises.
Opening Hours: Monday – Sunday: 9am – 10pm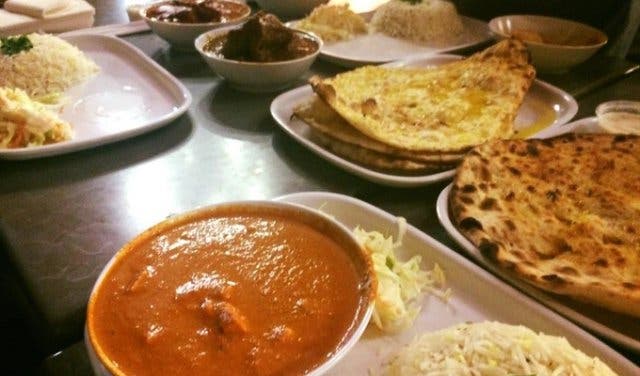 The Wellington | 96 Longmarket St. | City Bowl | Cape Town | +27 (0)21 461 2458
Taj Mahal Restaurant
Located in Hout Bay, The Taj Mahal Restaurant aims to gives their guests freshly prepared authentic Indian meals, as well as specialising in uniquely South African dishes such as the bunny chow. Their menu comprises many classic Indian favourites such as rogan josh, vindaloo and chicken tikka masala, to name but a few. Starters range between R49 and R159 a dish, whereas mains range between R85 and R225 a meal. Their various seafood dishes come highly recommended. For those not in the know, the actual Taj Mahal, or "crown of palaces" is a white marble mausoleum located on the southern bank of Yamuna River in the Indian city of Arga. The building was originally commissioned in 1632 by the Mughal emperor Shah Jahan to house the tomb of his wife, Mumtaz Mahal.
Please note: The restaurant is strictly halaal and no alcohol is served on the premises.
Opening hours: Monday – Saturday: 12am - 12pm; 10pm - 12am | Sunday: Open 24 hours
44 Victoria Avenue | Hout Bay | Cape Town | +27 (0)21 790 4711
Masala Dosa
Located on Long Street, Masala Dosa provides our pretty city with a distinctive and flavoursome splash of South Indian cuisine. For those not in the know, Masala Dosa is actually a popular Southern Indian breakfast dish consisting of a rice and lentil pancake (or crêpe) traditionally served with a potato curry, coconut chutney and a spicy vegetable and lentil broth, namely sambar. At this hotspot, guests will find an array of delicious and unique dishes, including the eatery's namesake dish – a definite must-try. Described as a "glimpse of Bollywood" against the backdrop of the energetic street life, Masala Dosa's style and ambiance certainly has its own modern and funky (think Bollywood-inspired posters showcasing their menu on the walls, giant puppets and even an upside-down cow) feel to it. Guests can expect to pay between R38 and R50 for starters and between R55 and R95 for mains. In addition, Masala Dosa also hosts exciting and interactive cooking classes to teach others about the colourful and flavourful world of Indian cuisine. Check out their website for more information.
Please note: Masala Dosa also hosts functions and caters for various events. If you're interested and would like to know more, you can visit their website by the same name.
Opening Hours: Monday – Saturday: 12pm – 10:30pm
167 Long Street | City Centre | Cape Town | +27 (0) 21 424 6772
Bihari Indian Restaurant
Located at the Southern Sun Hotel in Newlands, Bihari Indian Restaurant offers diners and curry lovers alike a brilliantly-prepared dining experience. Offering an extensive menu that is said to be prepared in authentic Indian style in the restaurant's tandoor ovens on hot open coals, Bihari aims to provide guests with rich and distinctive flavours. Guests can expect to pay between R45 and R125 per a starter and between R90 and R185 for a main meal. Not to mention, Bihari also has quite the dessert selection, and although they may not all be traditional Indian sweet treats, we suggest that you try at least one (or two) anyway!
Opening Hours: Monday – Sunday: 12:30pm – 3:30pm ; 5:30pm – 10:30pm
7 Main Road | Newlands | Cape Town | +27 (0)21 674 7186
Bukhara
Although this elite open-plan kitchen specialises in Northern Indian cuisine (think curry and tandoori), they too are proudly South African, cooking with a variety of indigenous meats such as ostrich and springbok, transforming this city centre eatery into a rare multi-cultural dining experiencing. Housing restaurants in Cape Town, Stellenbosch and Johannesburg and since its launch in 1995, Bukhara has aimed to set a new standard in South Africa Indian cuisine, taking the eating culture away from the 'corner curry house' to an upmarket and modern interpretation through high-class design, ambience and of course, great tasting products. Bukhara, situated on the Mother City's Church Street, is the group's flagship restaurant and guests can expect to find a wide selection of tandooris and curries available as well as various dosas, breads and rice. Expect to pay between R64 and R109 for a starter meal and from around R109 upwards for a main meal depending on your choice of filling – chicken, lamb, fish, prawn and crayfish are all available, as well as various vegetarian options.
Opening Hours: Monday – Sunday: 12pm – 3pm ; 6pm – 11pm
33 Church Street | City Centre | Cape Town | +27 (0) 21 424 0000
Jewel of India
Sitting pretty along Green Point's Main Road, the Jewel of India restaurant, which can be found in the Cape Royale Hotel, prides itself on facilitating an authentic Indian dining experience. This elite Eastern-eatery offers an extensive menu where all meals are freshly prepared on order and patrons have a wide variety of tandoors, curries and biryanis to choose from. Not to mention, Jewel of India also has a small, yet satisfying dessert menu including Kheer – a traditional Indian dessert of rice and cream. Guests can expect to pay between R50 and R180 for starters/platters and between R55 and R145 for their main meals.
Please note: Jewel of India also caters for various functions, as well as outdoor catering.
Opening Hours: Tuesday – Friday: 12pm – 10pm | Saturday - Sunday: 12pm - 10:30pm
Cape Royale Hotel | 47 Main Road | Green Point | Cape Town | +27 (0) 21 434 2116
Vintage India
The luxurious dining hall of Vintage India welcomes you in with the rich aroma of the finest Indian cuisine. The eatery offers a tranquil ambience, inviting you to focus only on the sheer pleasure of the food. The menu presents dishes from North India to Goan and Hyderabadi delicacies, along with Chinese dishes served with an Indian influence to it. The prices are quite reasonable for this authentic culinary experience; two guests together can expect to pay approximately R250. If you're looking for genuine yet unique Indian cuisine, Vintage India is where you'll find exactly that, and you'll be able to enjoy the mouth-watering dishes carefully selected by their Indian chef.
Opening hours: Monday – Sunday: 12pm – 3pm ; 6pm – 10pm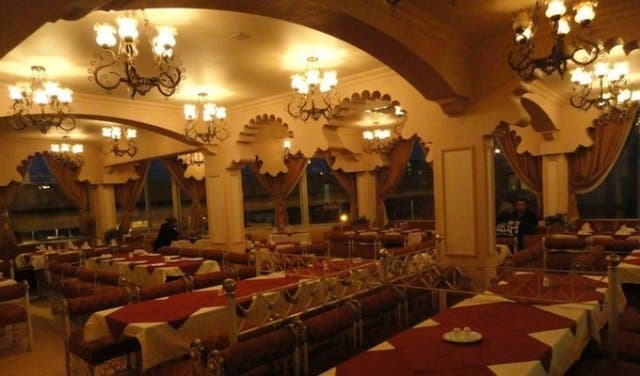 10 Hiddingh Village | Cnr Hiddingh Avenue and Mill Street | Gardens | Cape Town | +27 (0)21 462 5106
---

Learn to cook traditional Indian cuisine at a discount at Masala Dosa.
NEW: The one dish, served one day a week that feeds whole families at Akni in the Bo-Kaap.

Sample masterful braaivleis, in a stunning natural setting with an amazing view at the Bo Kaap Braai Chicken Tikka.
See if you can handle the hottest chilli in the world-infused hot sauce at the Annual Ferno Wings Challenge.
In the mood for more culinary delights that hail from Asia? Why not check out some of the tastiest Chinese food in town? Or maybe you're craving some top-notch Japanese sushi. The Mother City has plenty of choices on offer!
Braaied chicken curry? Fried chicken curry? Try it at this curry joint in Kenilworth.
---
Use our events section for an up-to-date overview of happenings in Cape Town. Also, don't forget to subscribe to our newsletter.
Follow us on Twitter, like us on Facebook, connect with us on LinkedIn, check out our photos on Instagram and follow our Pinterest boards for updates on what's happening in and around the Mother City!