How To Keep Fit and Healthy In Winter
Get clued up on how you can stay fit and healthy during the rainy season.
Last Updated: 19 May 2017
South Africa has the highest rate of obese people in sub-Saharan Africa, and with the chill of winter fast approaching, it will be a struggle for people to keep the spirits up for some exercises. The cold weather causes us to move less and therefore contributing to weight gain.
According to the Heart and Stroke Foundation SA, up to 70% of women and a third of men are classified as being overweight or obese. And the problem does not affect adults alone, as one-in-four girls and one-in-five boys between the ages of two and14 years are overweight or obese.
Obesity is associated with numerous diseases including type 2 diabetes, heart disease, strokes, high blood pressure, joint pain and certain cancers.
Still contemplating whether you should be exercising during winter?
Here are some simple and effective ways to keep fit and healthy during winter:
What can you do to stay fit?
Run Forest, run!
While we don't encourage you to run in the rain, the cold winter air still makes for pleasant jogging weather. Getting those legs moving when jogging burns calories, builds muscles and boosts your health. The weather might be a downer on your mood but keep in mind those gorgeous legs and abs you will have when summer arrives. Running for 30-minutes every day is sufficient, but if you want to push yourself, try running for an hour a day.
Home's where the burn is!
The cold air, grey sky and pouring rain may keep you indoors all day but that's no excuse to become a couch potato. Why not turn your home into a space for calorie burning? You have plenty of exercises to choose from - functional exercises like sit-ups and squats, to push-ups, the infamous plank and even yoga. You require no equipment for these exercises, just some motivation.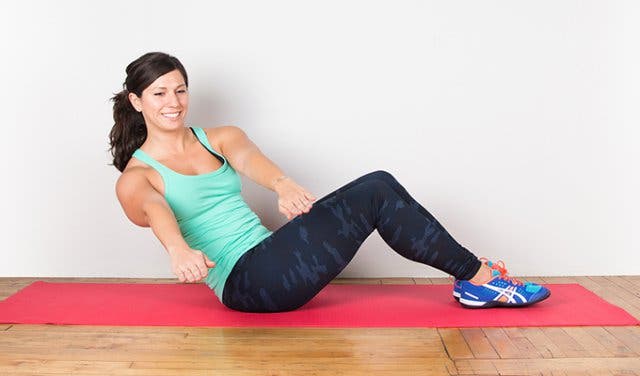 Image courtesy of Total Shape
Netflix and dance
Since we are on the topic of being indoors, why not get a few fitness DVDs for the home? The well-known Zumba fitness DVD will get you on your feet, dancing and having fun. The technique combines dance choreography and cardio workouts to give you that burn you need while jamming to energising tunes.
Join a winter sport
The winter season does not come with just grey skies and rainy days, it comes with a variety of sporting codes too. Taking up a new sport that ends when summer starts, will help you see winter through and also keep you fit for the beach days that lies ahead. In Cape Town, winter sports include rugby, soccer and netball and these are played all over the Peninsula. The ball is in your court.
What can you eat to stay healthy?
Whole wheat toast with sliced banana and cinnamon
Whole wheat toast topped with some fruit gives your body the necessary carbohydrates and is easy to digest. For additional benefits, add a pinch of cinnamon which helps in stabilising blood sugar and improves brain function.
Greek yogurt and trail mix
Having yogurt before a run is ideal because it's super light in your stomach. You can pair your yogurt with some trail mix to give your body a quick boost. Make sure the trail mix you choose contains nuts and dried fruit with as few fillers as possible. Dried fruit contains healthy sugars to give you a quick energy boost.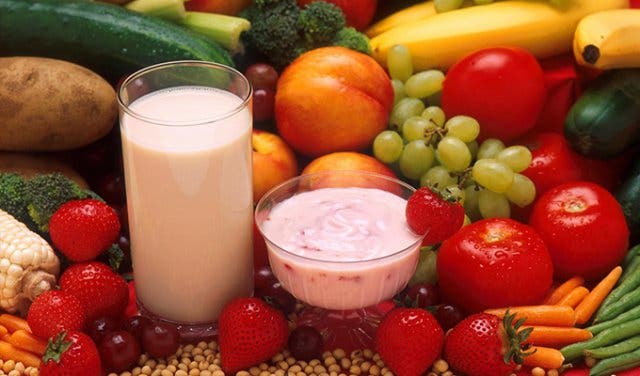 Smoothies
If you want a quick snack before your exercises, make sure it's light and good for you – a nice smoothie will do the trick! A cup of Greek yoghurt, some fruit slices (of your choice), some granola and boom…you've got a nutrient-rich, healthy smoothie.
Grilled chicken and mixed vegetables
After a workout, your muscles start recovering and can sometimes take a few days if not treated properly. Having grilled chicken will give you lean proteins and carbohydrates that will prevent you from feeling bloated. You should add some vegetables, coated in olive oil, to the dish and you will speed up the recovery process.
Whole wheat sandwich with tuna, hummus and spinach
Most people prefer working out during lunchtime, and if that's you, then this sandwich is a must-eat. Tuna is not only delicious but is also packed with omega-3 fatty acids that are incredibly good for you. It is low in calories but high in proteins and carbohydrates. Hummus is a thick creamy, chickpea-based spread that will work well with this sandwich. It is high in fibre and pairs well with mayo. But let's not forget the last ingredient – spinach. Spinach is a produce powerhouse; curbing your appetite and boosting your complexion and lowering blood pressure and inflammation.
Salmon with sweet potato
This dish has all the proteins you require and adds some more health benefits coming from two simple ingredients: salmon and sweet potato. Salmon has bioactive peptides that help in reducing inflammation, regulating insulin levels and giving you joint support. Sweet potatoes give you those complex carbohydrates as well as helps to restore your glycogen levels, which you lose during a workout.
Chocolate milk
You might be questioning the inclusion of chocolate milk to your healthy diet, but I assure you this is not a joke. Chocolate milk contains everything you need in one glass: carbohydrates and proteins for muscle recovery and the water content to replace the fluids you lose as you sweat. This combination is everything you need to help you recover faster, retain water and regain energy. Milk, anyone?
Now that you have an idea of what you can do to maintain your health and fitness this winter, you have one more thing to do: Slap on those running tights, winter jackets, mittens, beanie, comfortable running shoes and get sweating!
By Garth Prins
---
Boys play netball too. Catch it at the Indoor Netball World Cup.
If you're interested in tech startups and want to keep up to date with what's happening have a look at the Tech conferences and networks in Cape Town, because Cape Town was named one of the top Tech Cities in the world interestingly enough - have a look!
---
Have a look at some of the new startups in Cape Town such as QUENCH - the latest alcohol delivery app in Stellenbosch and soon in Cape Town. Also read about StartUp BootCamp, the new Global Start-Up Accelerator Programme that launched in Cape Town!
---
Use our events section for an up-to-date overview of happenings in Cape Town. Also, don't forget to subscribe to our newsletter. Follow us on Twitter, like us on Facebook, connect with us on LinkedIn, check out our photos on Instagram and follow our Pinterest boards for updates on what's happening in and around the Mother City