New Experiences: Unique Day Tours For Exploring The Cape
Something nice. Something unique. Something you find out about from your best friends.
Last Updated: 17 December 2019
Free family city walking tours. Tracking the wild otters of Cape Point. Horse riding and wine tours for couples. And unique private tours and underground or Karoo adventures for big groups. This is our selection of exciting, unique and special day tours in Cape Town and the Western Cape.
DISCOVER THE CAPE IN A VINTAGE CAR
How fun does taking a sunset ride to Chapman's Peak, exploring the Cape Peninsula, or cruising around the Winelands in a 1959 Jaguar Mk.9 or 1967 Mustang Fastback sound? This classic chauffeur-driven car hire service utilises a network of privately owned classic and sports cars to provide the ultimate transport experience for your special day. The full-day tours are a unique way to explore Cape Town's main attractions, such as Simon's Town, Boulders Beach and Cape Point. You'll also discover charming vineyards and enjoy the Cape's finest wines and culinary delights with Classic Rides.
Duration: 9 hours
Best suited: Adults, groups
Price: From R3900 per car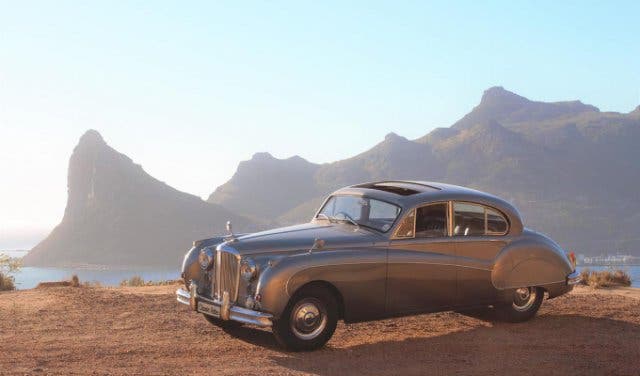 Gardens | Cape Town | +27 (0)63 208 4247 | info@classic-rides.co.za | website
SIT BACK AND ENJOY THE RIDE
Cape Town is for exploring at your own leisure and pleasure. At AroundAboutCars you can even rent a vehicle with a driver. Or, go it alone and still enjoy unlimited kilometres with no excess, and a 24-hr countrywide emergency backup. Plus, all customers enjoy free delivery or collection of cars at all major airports and discounts on luxury accommodation at Cape Point Villa. It's worth speaking to the team at AroundAboutCars.
SPOT THE MARINE BIG 5
Ever heard of an ocean safari? It's a thing and the best guides to help you spot the Marine Big 5 are Ocean Experiences. The ocean adventures company runs boat trips daily, from scuba-diving to snorkeling with seals. They have a variety of experiences. The short and afforadble one to try is the 45 minute Table Bay Safari.
Duration: Various times, depending on tour type
Best suited: Family, groups, couples
Price: Various. The Table Bay Safari, which costs R600pp, is discounted to R550pp and R450pp for CapeTownMagazine.com readers. To book phone +27 21 418 2870 and mention CapeTownMagazine.com or book online via our exclusive Ocean Experiences deals page.

Shop 8 | Quay 5 | V&A Waterfront | +27 (0)21 418 2870 | info@oceanexperiences.co.za
AWARD-NOMINATED CAPE TOWN EXPERIENCES WITH KIFF KOMBI TOURS
Laid-back day trips in a colourfully painted minibus exuding good vibes. You're driven all over the city discovering all the city's hidden gems and local hot spots. Road trip to see Cape Point and the penguins, or check out their flagship Urban Safari tour that showcases street art, trendy neighbourhoods, craft beer and wine! Their Wine, Beer & Biltong Safari is a must do foodie experience checking out the Stellenbosch region, while their speciality Craft Beer Safari and The Gin Jol are also must do's. Their Street Art & Township Tour is a culturally Capetonian experience and got them nominated as World's Best Sustainable Tour Operators at the Global Youth Travel Awards in Edinburgh. They also offer private high-end tours that can be checked out on their website. See Cape Town road-trip style with Kiff Kombi Tours.
Duration: 6–7 hours
Best suited: Adults, groups, couples
Price: From R850pp–R1100pp

Cape Town | +27 (0)72 213 3888 | bookings@kiffkombitours.co.za | Kiffkombitours.co.za
ELEPHANTS, WHALES AND CANGO CAVES
Go on a 7- or 14-day Garden Route tour, travelling all the way from Cape Town to Addo Elephant Park, where you'll get to explore the country with a knowledgeable guide by your side. You'll visit Table Mountain, experience the winelands of the Little Karoo,visit the Cango Caves in Oudtshoorn and do some whale watching in Hermanus through Agetaways.
Duration: 7–14 days
Best suited: Groups ( 2–6 people)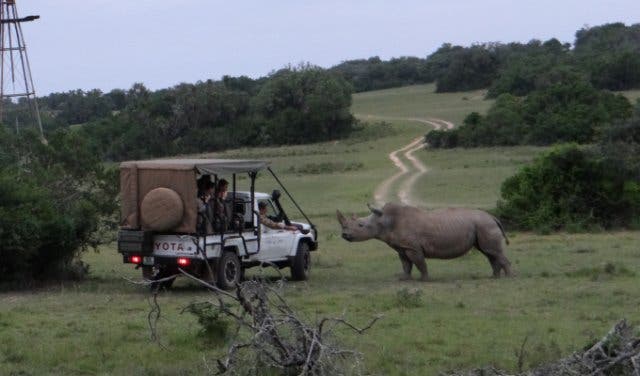 12 Periwinkle Place | Kommetjie | +27 (0)83 264 0547 | info@agetaways.com
BIG CATS AND WILDEBEEST
On this game drive, you'll see (among other animals) springbok, zebra as well as a herd of wildebeest while sipping on your choice of wine or grape juice (for the kids) and enjoying a cheese platter. Your guide will tell you about each animal species and share anecdotes about the celebrity individuals on the farm. Then, you get a tour of Vredenheim's vineyard, where youl'll have access to wine tastings (also gin) and tours. The tour culminates in a special feeding experience at Vredenheim's big cats park. Meet the lions, leopard and Bengal tigers. Read more about the game drive at Vredenheim.
Best suited: Family
Price: R225 for adults and R170 for kids under 11.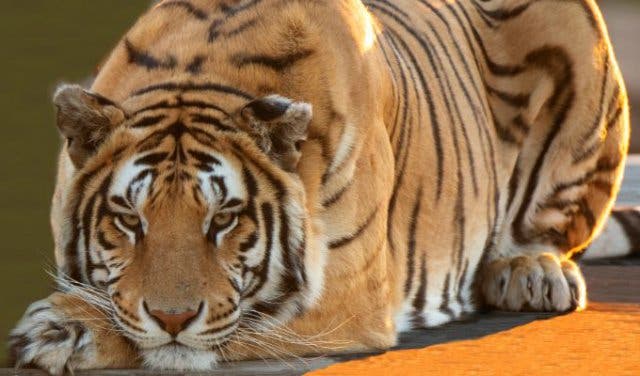 Vredenheim Estate | Stellenbosch | carli@vredenheimanimalfarm.co.za | +27 (0)21 881 3637
TAILOR-MADE ADVENTURE TOURS
Go on an open-top safari, visit a waterfall, paddle up the Touw River or bungy jump at Bloukrans. Choose between a 3-, 6- or 10-day tour and have a unique and unforgettable experience visiting South Africa's most beautiful sites through Off The Beaten Path and Wanderlust Backpackers.
Duration: 3–10 days
Best suited: Both adrenaline junkies and the leisure explorer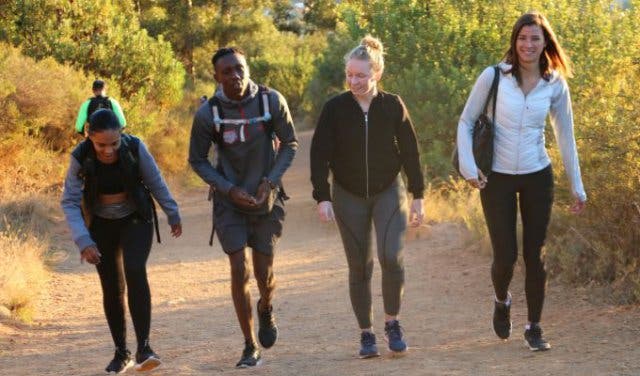 93 Station Road | Observatory | +27 (0)21 447 1332
KAYAK IN A MARINE PROTECTED AREA AND KEEP THE OCEAN PLASTIC FREE
Go paddling in an environmentally-friendly kayak in the Table Mountain Marine Protected Area, and see Table Mountain, Lion's Head and Signal Hill appearing in a way that makes them seem a completely new. You have the chance to see the Cape Marine Big Five (dolphin, penguin, sunfish, whale, seal) and other marine life at close range. The endemic Heaviside dolphins (and in summer, their babies too) love to play in the Granger Bay area. Paddling at moonrise is just as breathtaking as a sunrise paddle. Your chance to collect any trash that you see in the ocean, so that you can do your part in keeping our oceans free from plastic. Get the experience and kayak with Kaskazi Kayaks.
Duration: 2 hours+
Best suited: Family, couples and groups
Price: R400 per person

179 Beach Road, Mouille Point (next to the Shell garage) | +27(0)83 346 1146, info@kayak.co.za
TRACK WILD OTTERS AT CAPE POINT
Track and locate clawless wild otters on a guided walk with the "Otter Man". Learn the tracking techniques, see the habits of these elusive creatures and discover hidden areas of Cape Point along the way.
Duration: 3 hours
Best suited: Family (ages 5+), couples and group tours
Price: R750pp (adults and children)


Glencairn | +27 (0)84 525 5555 | capetownmarinetours@gmail.com
FREE CAPE TOWN WALKING TOURS
Put on your walking shoes and explore the colourful and vibrant streets of the Bo-Kaap, Cape Town's historic sites and buildings, or St George's Cathedral, the "apartheid benches" and District Six. Free Walking Tours operates three very Capetonian tours – Bo-Kaap, Historic city and Apartheid to Freedom tours – daily at 11am, 2pm and 4:20pm from Motherland Coffee Company on Wale Street. And they are completely free.
Duration: 90 minutes
Best suited: Groups, couples and family tours
Price: Free


Mandela Rhodes Place | Wale Street | +27 (0)76 636 9007 | info@freewalkingtourscapetown.co.za
THE KAROO "FORGOTTEN ROUTE" TRAIN AND PRIVATE DAY TOURS
Return to a bygone era. Travel aboard the Shosholoza Meyl train on a two-day adventure into the Karoo, retracing the steps of the early diamond explorers. See iconic landmarks, immerse yourself in true South African culture and share stories with the local winemakers and musicians of the Karoo plains. Your end destination is the one-road town of Matjiesfontein, which remains locked in the ways of the past. Departing every Friday, you'll get a fascinating glimpse into the past with this Wine Flies' Forgotten Matjiesfontein Route Karoo train tour.
Duration: Friday 5pm to Saturday 7:30pm
Best suited: Couples, family, groups – private day tours also available
Price: R1950pp (max 13 people per tour), includes accommodation, train ride, wine tasting, dinner, breakfast and museum access.


Cape Town | +27 (0)21 462 8011 | info@traintokaroo.co.za

A THRILLING TUNNEL TOUR ADVENTURE
The secret tunnels of Cape Town in a unique underground adventure. You're given a torch and gumboots before descending into darkness, and then you're ready for discovery. This tour by Good Hope Adventures is definitely one for the thrill-seekers. And it's best done in large groups.
Duration: 90 mins
Best suited: Groups, teenagers (kids 7+ only)
Price: R250pp for 20+ people, R350pp for 10+ people. (Book at least 1 week in advance)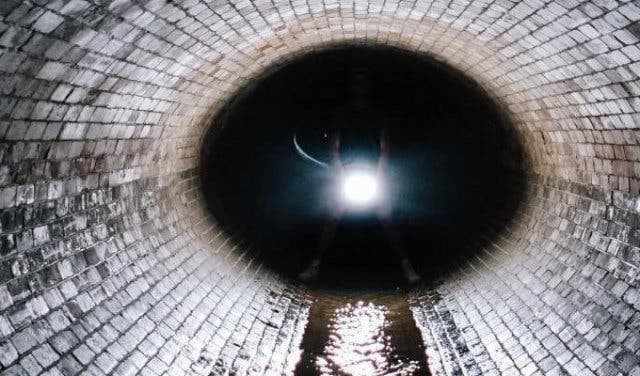 15 Granger Bay Boulevard | +27 (0)82 482 4006 | mattweisse@mweb.co.za
THE CAPE TOWN CRAFT CRAWL
A full day dedicated to exploring Cape Town's emerging craft scene. That's beer, gin, coffee, craft markets as well as local stores and hidden city gems. The Craft Crawl adventure by Local Knowledge includes day and night-time adventures and it's good for a group of friends.
Duration: 10 hours
Best suited: Groups, couples, adults (18+ only)
Price: R850pp, includes transport and driver, local guides, all entrance fees, plus: coffee, beer and gin tastings.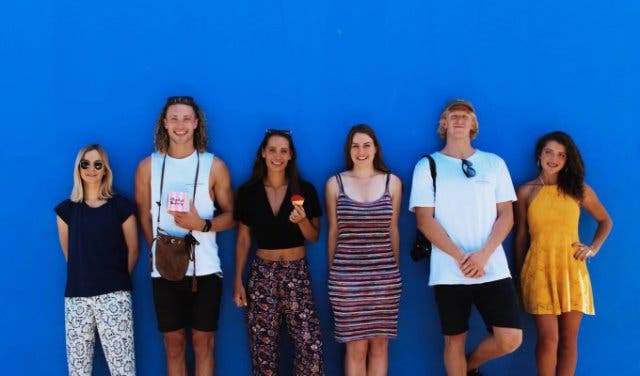 Cape Town | +27 (0)84 856 9656 | info@localknowledgetours.com
CAPE TOWN BY HELICOPTER
An ultimate bucket list item. Cape Town from the air. From quick city helicopter flights to helicopter trips to Robben Island, romantic helicopter charters to Stellenbosch to VIP Winelands rides from the V&A Waterfront. Plus: Cape Point helicopter tour options and exclusive helicopter specials. There are so many awesome experiences waiting to be discovered with helicopter rides in Cape Town.
Duration: Various, from 30-minute flips to full-day tours
Best suited: Couples, family
Price: Various, from R1260pp
What's more, CapeTownMagazine.com readers get the Hopper flight for only R1260pp (that's a 10% discount) via this secret link. Or get a 10% discount on ALL other flights with Cape Town Helicopters. Claim yours by using our unique booking code: FlyAirbus. Combine a Cape Town Helicopter flight with an Ocean Experience, and you'll get 10% off.

220 East Pier, V&A Waterfront Helipad | +27 (0)21 418 9462 | adventure@capetownhelicopters.co.za
SIT BACK AND ENJOY THE RIDE
Cape Town is for exploring at your own leisure and pleasure. At AroundAboutCars you can even rent a vehicle with a driver. Or, go it alone and still enjoy unlimited kilometres with no excess, and a 24-hour countrywide emergency backup. Plus, customers enjoy free delivery or collection of cars at all major airports and discounts on luxury accommodation at Cape Point Villa. It's a reputable company, too: it's been operating for over 20 years and has made over 100 000 clients happy, so it's definitely worth speaking to the team at AroundAboutCars.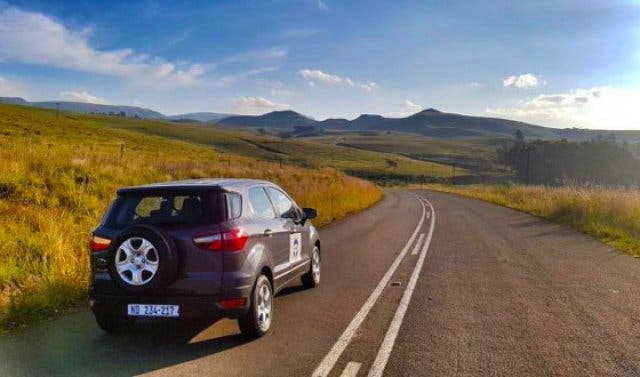 20 Bloem Street | Cape Town | 8001| +27 21 422 4022 | info@aroundaboutcars.co.za
MEMORABLE DISCOVERIES: PRIVATE FAMILY TOUR
A fun family-filled private tour dedicated to exploring some of Cape Town's best gems, tourist attractions and beautiful landscapes. Your expertly trained tour guide will take you on a visit to the Two Oceans Aquarium, Giraffe House, Lion Park, a few beautiful wine estates, the celebrated Spice Route and more. A uniquely tailored private Cape Town tour hosted by Kabura Travel Tours.
Duration: 10 hours
Best suited: Family, all ages, group
Price: R895pp (children), R1400pp (adult), includes private driver and tour guide, all entrance and wine tasting fees, bottled water, complimentary coffee at the Spice Route.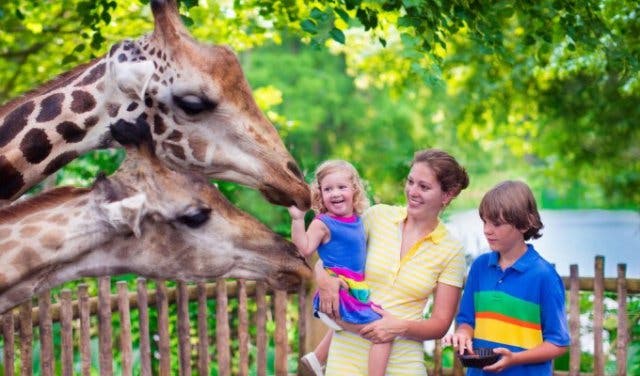 Cape Town | +27 (0)21 447 2720 | info@kaburatravel.co.za
ONCE-IN-A-LIFETIME LUXURY EXPERIENCES
To see the city and its coast in a helicopter is enchanting enough, but to pair a flight with a luxury experience in the area is to raise travel to another level of special. Cape Town Experiences offers rare, carefully curated and unforgettable tours, such as flying to the West Coast for a mussel, oyster and sparkling wine feast on the beach. The wine connoisseur will cherish the exclusive experience of flying to the beautiful Helderberg area for a personalised tour of the top wine farms, including exquisite Lourensford Wine Estate on the luxury Cape Town Experiences.
Duration: Various, ranges from 3-6 hours
Best suited: Couples, groups, families
Price: Various, from R7 500pp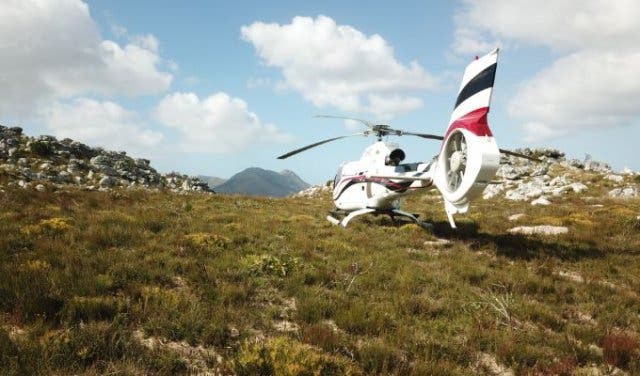 220 East Pier, V&A Waterfront Helipad | + 27 (021) 418 9462
UNIQUE WINE APPRECIATION AND TASTING
A day dedicated to discovering the Cape Winelands. Visit world-renowned Stellenbosch, Paarl and Franschhoek. Explore some of the best-kept local secrets. The two fun-loving "Wine Lords", Riaan Renke and Francois van Binsbergen, and their team of knowledgeable guides add a healthy dose of charm and humour to each distinctively South African trip by Wine Flies.
Duration: 7–8 hours
Best suited: Adults, couples, groups
Price: R880pp, including doorstep pick-up and drop-off, all tastings, food pairings and lunch. Max 13 people on a trip (bigger tours and private tours can be arranged). Book online.

Cape Town | +27 (0)21 462 8011 | info@wineflies.co.za
AN IMMERSIVE LOCAL TOWNSHIP TOUR AND PRIVATE DAY TOURS
Step outside of the glamorous CBD and into the vibrant heart of "the real" South Africa and its lively township streets with this authentic half-day township tour. Includes Langa, Gugulethu, District 6, Bonteheuwel and Joe Slovo informal settlement. Engage with the locals and experience the vibrancy of township life first-hand. It's a local tour led by locals with Camissa Travel & Marketing. DONT FORGET TO ASK FOR THEIR FAMOUS GOSPEL TOURS.
Duration: Half-day: 4 hours, full-day: 9 hours
Best suited: Family, groups, couples – private day tours to townships also available
Price: From 550pp (adults), R275pp (children under 12) for half-day tours.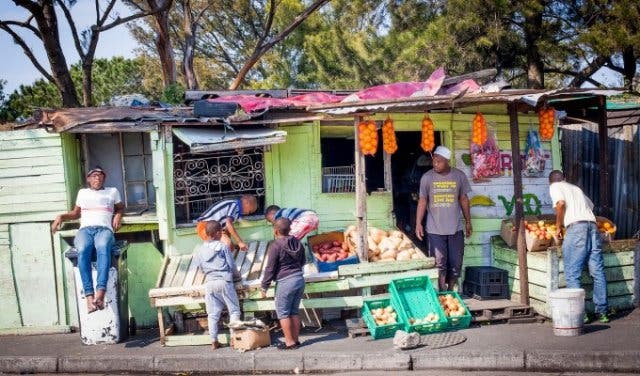 12 Cosimos Court, 5 Knysna Road, Milnerton | +27 (0)21 555 2581 | ops@gocamissa.co.za
HORSE RIDING AND WINE: FRANSCHHOEK TOUR
A driver picks you up from your accommodation in Cape Town and surrounds. Then you're off on a romantic guided horseback tour of Franschhoek and various vineyards and estates, ending in a food and wine tasting experience. A very romantic Western Cape winelands experience – though group and family tour options are available, too. Experience the ride and wine tour with Explore Sideways.
Duration: 9 hours
Best suited: Couples (family and group options also available)
Price: From R2281pp, including pick-up and drop-off from your accommodation in and around Cape Town, a private guide/driver, horse riding tour, vineyard tour and three wine tastings.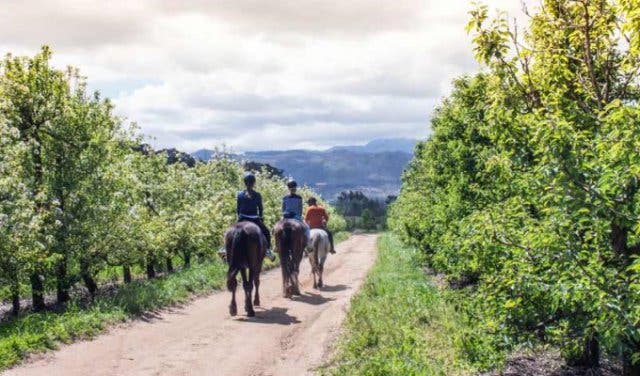 Various Franschhoek venues | +27 (0)79 607 1978 | info@exploresideways.com
EXHILARATING SHARK CAGE DIVING ADVENTURE
Calling all thrill-seekers – get up close and personal with an apex predator. Dive the famous Great White Shark hunting ground of Gansbaai, a journey that starts at the crack of dawn. Also combine your tour with whale-watching, a scenic flight or a safari game drive with the White Shark Diving Company's Gansbaai shark cage diving tours.
Duration: Full day
Best suited: Adults, groups, couples
Price: R2050pp
.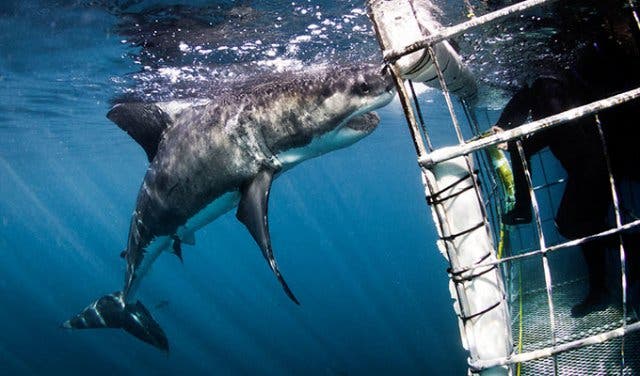 9 Kusweg, Kleinbaai Harbour, Gansbaai | +27 (0)82 559 68587| info@sharkcagediving.co.za
CELEBRATING WINE, WHALES AND WORS
Taste the unique local wines, traditional foods and the beauty of Stellenbosch, Grabouw and Hermanus. Discover and taste your way through the Cape Winelands onboard a "musical chair minibus", enjoy an authentic boerewors and cider pairing in Grabouw, and then do some whale-watching in Hermanus, followed by a meal of local fish and chips. Wine Flies invites you on this authentic Whale, Wine and Wors tour.
Duration: 12 hours
Best suited: Adults, groups, couples
Price: R880pp, includes all tastings, food pairings and lunch.

Cape Town | +27 (0)21 462 8011| info@wineflies.co.za
---
PLUS: Discover exciting new experiences like wine-tasting in the middle of a lagoon and pirate-themed mini-golf to private fishing boat charters and picnics by the lake at Benguela Cove.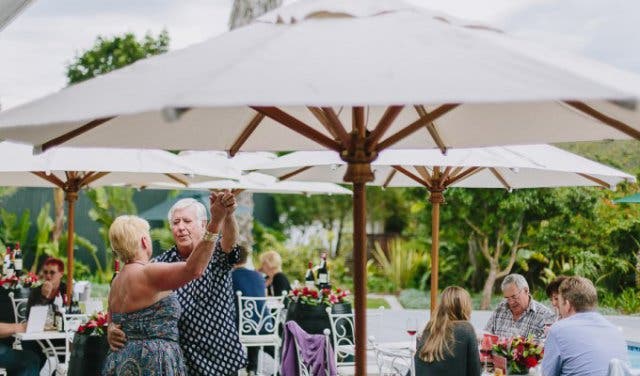 ---
Go wine tasting on an e-bike with Vinebikes.
Get your 2019 guide to spring flower season in the Cape and spring flowers you can eat.
Locals and visitors can discover something new during free walking tours of Cape Town.
Learn to make Cape Malay sago pudding and an egg-free alternative with this sago pudding recipe.
Enjoy a post-work Monday adventure to revitalise your week with sunset kayaking or sunrise kayaking.
Walk with ghosts in a haunted village and hear chilling historic tales during Simon's Town Ghost Walks.
Get some fresh air and exercise, enjoy exquisite scenery and find some hidden gems in our collection of places worth hiking in Cape Town.
Get out there with our selection of super unique adventures and things to do in Cape Town.
Also check out the all-new alternative Cape Town bucket list.
Spend quality time using our collection of things to do with kids, free and cheap things for the family and activities for couples around Cape Town.

Explore Cape Town behind the wheel of a powerful race car with Cobra Experience.

---
Use our events section for an up-to-date overview of what's happening in the city, suburbs and dorpies. Join our newsletter and add us to your mobile home screen for the ultimate guide to discoveries in Cape Town.
Follow and like us on Twitter ❤ Facebook ❤ LinkedIn ❤ Instagram ❤ Pinterest for updates.