He Did It: Sea Point's Renaissance Guy Hiked Table Mountain 365 Times For Charity (+ You Can Still Get Involved)
Remember the Sea Point man with oodles of community spirit who we told you about last year? He climbed the equivalent of 71 Mount Everests right here in Cape Town
365 times up Table Mountain, rain or shine. Andrew Patterson (39) from Sea Point, has done it. He climbed Table Mountain every single day through wind, rain and freezing temperatures in 2018 to raise funds for three NPOs – see our events post from last year about Andrew's Ubuntu Climbs initiative.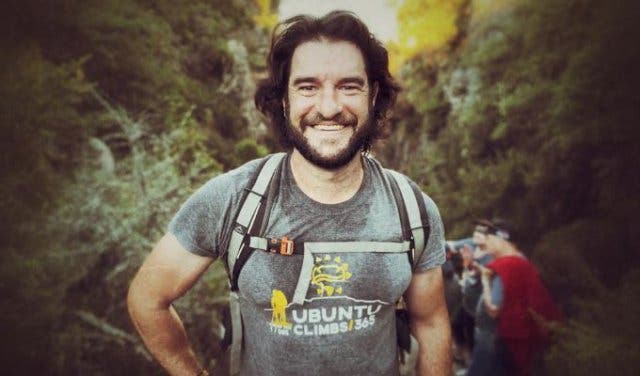 THE EPIC JOURNEY
On New Year's Eve 2018, Andrew completed his year-long journey that totalled 2429km including 262km of vertical climbing (equivalent to 71 Mt Everests). He spent over 964 hours hiking, but fortunately 738 climbers from SA and abroad accompanied him and showed support to his cause.
Andrew hopes to inspire South Africans to make a difference and look out for their fellow man.
"The people I met, the conversations we had on the mountain and the enthusiasm for people to get behind this to make a real difference in this country has been mindblowing. It goes to show that you can never fully grasp the full power of an idea until you act on it and watch it bloom, " says Andrew.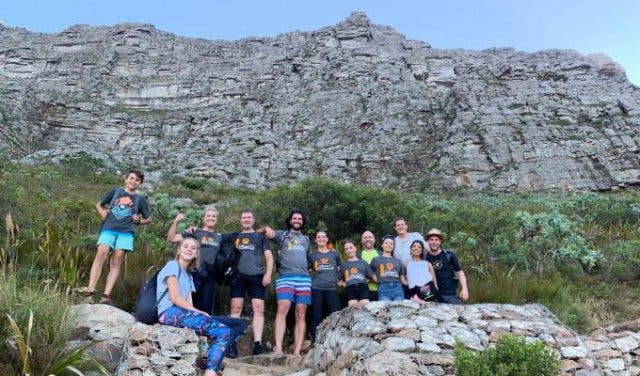 FEEL-GOOD FUNDRAISING
In total, he raised over R359 583.64 with the 365 Ubuntu Climbs initiative through the donations-based crowdfunding platform, BackaBuddy, with contributions from 452 donors. He raised the funds for three non-profit organisations –Habitat for Humanity, One Heart for Kids and The Sunflower Fund.
The funds raised have already helped deliver books to three of the Western Cape's poorest schools in Stellenbosch, Klapmuts and Kayamandi through One Heart for Kids.
Ten families living in shacks in Baphumelele, Khayelitsha received upgraded homes that are now drier, safer and warmer thanks to Habitat for Humanity. Andrew also took part in two donor drives for the Sunflower Fund that resulted in 30 donors being added to the Sunflower Registry.
WATCH ANDREW EXPRESS HIS FEELINGS ABOUT UBUNTU
HOW YOU CAN HELP
Andrew encourages all South Africans to find a way to give back. Andrew's campaign is still accepting donations. You can make a donation to UbuntuClimbs on BackaBuddy. Alternatively, donate via Snapscan. Follow Ubuntu Climbs on Facebook.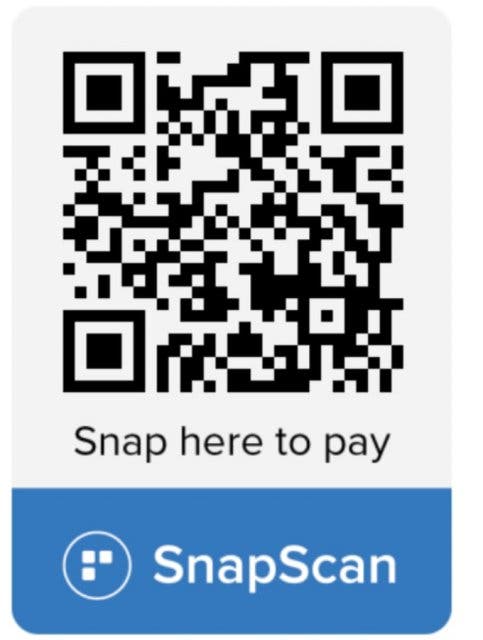 ---
If you're feeling inspired to conquer a mountain, check out our overview of hikes in Cape Town.
Harness the spirit of Ubuntu by supporting some of these local charities.
Get in shape and have fun while you're at it with our collection of fun ways to get fit.
----
Use our events section for an up-to-date overview of what's happening in the city, 'burbs and dorpies. Join our newsletter and get quick access on the go by adding us to your mobile home screen for the ultimate guide to discoveries in Cape Town.

Follow and like us on Twitter ❤ Facebook ❤ LinkedIn ❤ Instagram ❤ Pinterest for updates.