This Stellenbosch Wine Was Chosen by Prince Albert. Now You Can Enjoy It, Too
Plus, the vineyard is gorgeous and less than one hour's drive away
In 2011 South Africa was part of a royal wedding – star swimmer Charlene Wittstock married Monaco's Prince Albert. At that wedding, a South African wine was served: Haskell Vineyards' Dombeya range. The vineyard where it's made is a pretty estate set just under the impressive Helderberg Mountain Range in Stellenbosch. It's home to two five-star wines and the Longtable Restaurant, which means we can all have a small piece of the wine-estate dream for at least an afternoon's tasting, or a couple of nights if you book at the classically styled Residence and Cottage.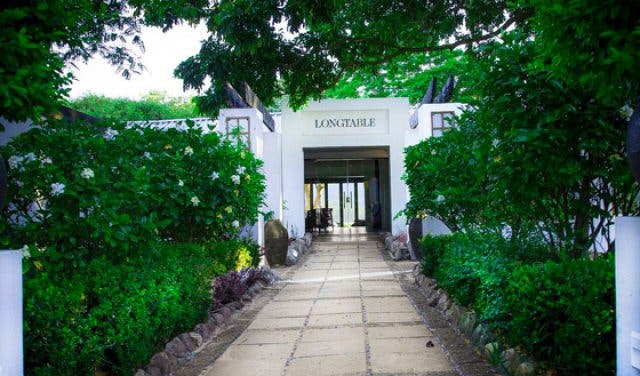 THEY MADE JOHN PLATTER'S 2019 LIST
Haskell Anvil 2017 Chardonnay was awarded a John Platter's five-star award in November 2018. The vines for this Single Vineyard Chardonnay were planted in 1989, which means they are one of the oldest Chardonnay vineyards in this country. You can take John Platter's word for how delicious the wine is, or try it yourself right here where it originates. Read more about South Africa's best wines.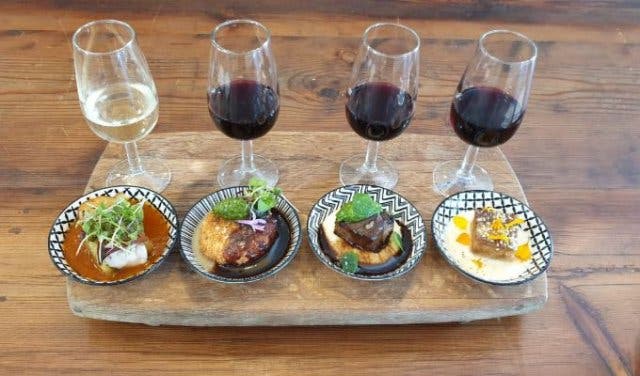 DON'T MISS THE LONGTABLE EXPERIENCE
Good wine, excellent food and an authentic, relaxed setting that inspires a sense of community: this is what Longtable Restaurant promises. Patrons are encouraged to sit together and share their food, although privacy is also an option. Former Babel chef Cornelle Minie heads up the kitchen, and has continued her sustainable ethic, serving organic vegetables – many grown on site – and sustainable fish; she also has a zero plastics policy.
In winter, the restaurant offers an excellent special, paired with the estate's top wines, and in summer, sunset dinners there are unbeatable. The restaurant is open for lunch from 11:30am–6pm and dinner from 6pm–10pm.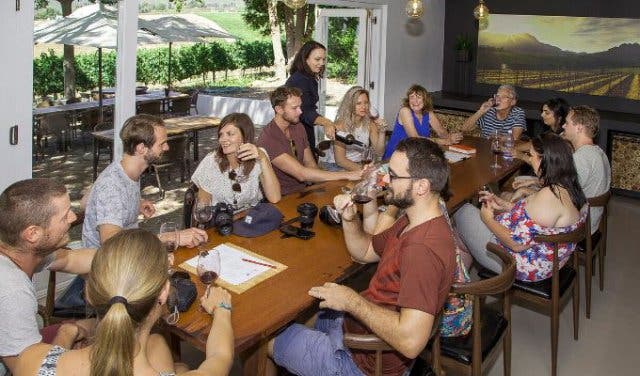 WHAT'S BEHIND THE WINES
In 2002, American businessman Preston Haskell IV saw great potential in a farm on auction. Since then, the central focus of Haskell Vineyards has been to create unique, terroir-driven wines that would be recognised as some of SA's best.
Two ranges of wine are produced on the farm, the flagship is called Haskell and Dombeya is its lifestyle range. About half of the vineyard's production is distributed locally, half overseas.
The farm has received the prestigious five-star accolade from Platter's Guide and is the first South African winery since the Tri-Nations Challenge to win Best Syrah, Best Red Wine and Best Wine of the Show in the 2009 competition. In 2018, its Haskell IV Bordeaux Blend was awarded a gold medal in the Six Nations Wine Challenge, a Global Wine Events Platform that showcases the very best of the best 'NEW WORLD WINES' and promotes their outstanding quality, diversity and richness annually. In 2017, its Merlot was the only one to win Double Gold in the Veritas wine awards 2017.
The Longtable Restaurant also sells the Dombeya and Haskell range at cellar door price.
Note: Tour operators are welcome.
WARM, COSY AND CLASSICAL ACCOMMODATION
There are two options for accommodation, The Residence and the Cottage, both self-catering. Here, you can experience the best of life on a wine estate – it's peaceful, quiet, the views are spectacular with the mountains as a backdrop, plus it's the best way to really get to know the wines – on your own front porch with friends. The houses are decorated in a classic rustic but relaxed feel, offering luxury and comfort.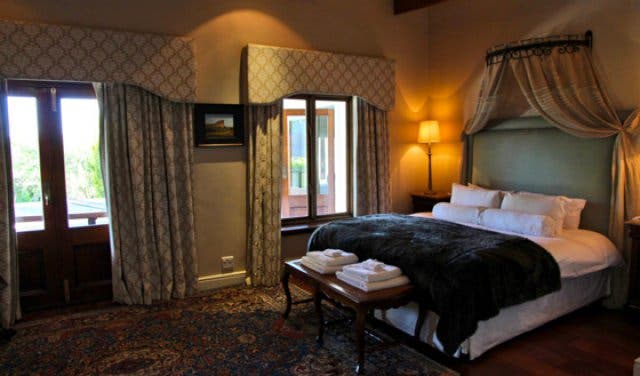 Tip: The Haskell range of wines is a large drawing point, as these are not commonly available in all liquor stores – they are mostly exported, but they have you covered with their excellent online store that stocks most of their ranges.
---
A leisurely walk through one of the oldest Pinotage vineyards at Top Of The Hill vineyard walk.
Healthy lifestyle for family and friends, young and old at Run The Vines.
Wanting to save money this winter? Cosy up with our amazing winter specials.
While drinking the tasty wines of Haskell Vineyards, why not check out our list of great wine tasting spots?
Don't break the bank when going on holiday, check out our list of accommodation specials.
Looking for a venue for your wedding or birthday party? We have you covered with our top function venues.
---
Check out our events section for an up-to-date overview of happenings in Cape Town. Also, don't forget to subscribe to our newsletter.
Follow us on Twitter, like us on Facebook, connect with us on LinkedIn, check out our photos on Instagram and follow our Pinterest boards for updates on what's happening in and around the Mother City.