Build A Home, Hula Hoop Or Dress Up As Cheese This Freedom Day
Claim your freedom with activities that will leave you full of life
--
Please note that due to the guidelines set out by the government about the coronavirus (COVID-19), some events and/or their details are subject to change in the coming days and weeks. We are taking the time to contact event organisers to confirm details and safety measures that will be in place, and will communicate those as we receive them.
Find out how to stay safe while you're out and get updates on coronavirus COVID-19.
--
South Africa commemorates our country's first democratic 1994 elections on 27 April. That day falls on a Monday this year, so we have a glorious, long weekend to enjoy. You could help build a home, rock out at a brewery, watch a dressage event and fall in love with the pretty horses, or help clean the sea ahead of World Oceans Day. What's your pick for Freedom Day?
BUILD A HOME – NO CONSTRUCTION EXPERIENCE REQUIRED
An excellent team-building activity, Habitat for Humanity invites teams of ten to work together to construct a home. Habitat for Humanity is a nonprofit organisation driven by a vision of a world where everyone has a decent place to live. Volunteers will clear the site, mix cement, move blocks, lay bricks and get their hands dirty. You'll start with the external walls on day one, moving on to the internal walls, roof and everything else. On the last day, you can high-five your team for literally building a house in five days at the Archbishop Desmond Tutu Blessed Easter Build.
Date: 20–24 April, 8am–4pm
Price: Volunteer registration online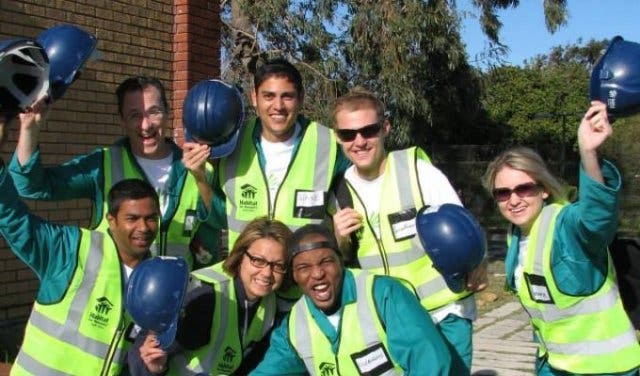 Habitat for Humanity South Africa, 201 Pine Park, 1 Logan Way, Pinelands | +27(0)21 657 5640 | info@habitat.org.za
PRACTISING FREEDOM FOR EVERYONE IS MAGICK
The Pagan Freedom Day Movement (PFDM) facilitates an annual celebration of Pagan Religious Freedom in South Africa on Freedom Day. . Every background, ethnicity, and gender is invited to bring a blanket or pull up a chair and celebrate with friends and family. There will be food and drinks, live music, fire poi, belly dancers, and plenty more. For the kids, there will be a jumping castle, face painting, egg hunting and hula hooping.
Date: Monday, 27 April, 12 noon–8pm
Price: Free entry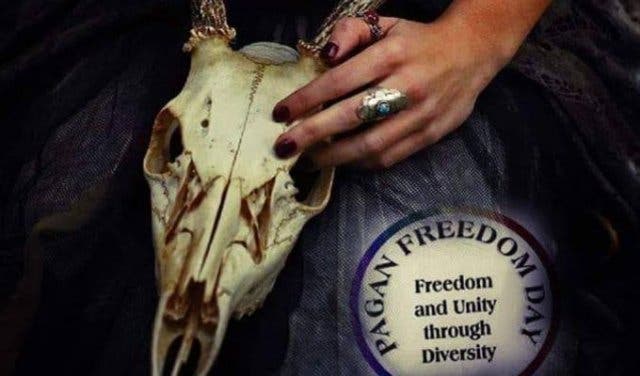 Daytona Venue, 5 Daytona, Killarney Gardens | +27(0)61 181 5660 | madeleinswart1985@gmail.com
FREEDOM AND FLOATING VENUES FOR THE BEST SURF SKIING
The Freedom Paddle is a surf ski and SUP race from the Waterfront around Robben Island and back that happens every year. This event forms part of a series of races, of which one race is always intended to take place on Freedom Day. This year, to get the best conditions, instead of a floating date, there is a floating venue. One week before the race, the organisers will look at the forecast and match conditions to the venue best-suited to surfski racing.
Date: Monday, 27 April; 9am–1pm
Price: R150


TBC | Freedom Day Paddle website
PITCH YOUR START-UP TO POTENTIAL INVESTORS
Do you have an amazing idea for a product or business? Maybe listening to cool ideas inspires you or maybe you're an investor. Either way, you may be interested in Lion's Den, a start-up competition where entrepreneurs pitch their products or services to potential investors in just two minutes. Then, there's a Q&A and feedback session. Prizes include R15000 cash, R500,00 worth of professional services and a two-week acceleration training programme.
Date: Sunday, 26 April, 6pm–8pm
Price: Free to attend, entries online


14 Barron Street, Woodstock | +27(0)21 012 5525 | hello@clickafrica.co.za
FASHION, FOOD, ART, MUSIC
If you love these things, listen up. FFAM stands for Fashion Food Art Music and FFAM Gatherings gives a platform to aspiring entrepreneurs to express themselves and connect with their target markets. These gatherings embrace youth culture and provide entertainment and updates on the latest trends in fashion, food, art and music. There will be live music (two big surprise acts and a local line-up to be confirmed), fashion and food stalls, bars, an art gallery, and more in a secure environment. The VIP package includes access to a cocktail bar, hookah pipes, and finger foods.
Date: 25-26 April, 2pm-4am
Price: R80–R200 Tickets will also be available at Computicket closer to the time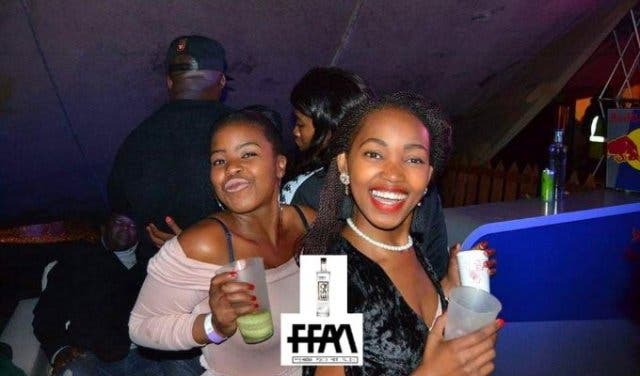 Khayelitsha Rugby Stadium, Pama Rd, Khayelitsha | esona@manzieverything.com | +27(0)61 230 4290
SING ALONG TO EVERLASTING CLASSICS FOR A GOOD CAUSE
Barnyard Theatre offers seating around heavy wooden tables where you can socialise and enjoy a meal with the family before a musical performance. As a bonus, by attending this particular show, you'll be supporting the Heartlands Baby Sanctuary for abused, neglected, abandoned, sick babies and kids who are six years old or younger. The show forms part of a series called Full Moon Fever which is a tribute to acoustic rock country music. The performers will be highlighting musical moments by The Eagles, Neil Diamond, Simon & Garfunkel, Shania Twain, Bruce Springsteen, Dolly Parton and more.
Date: Friday, 24 April, 6pm–10pm
Price: R175 book online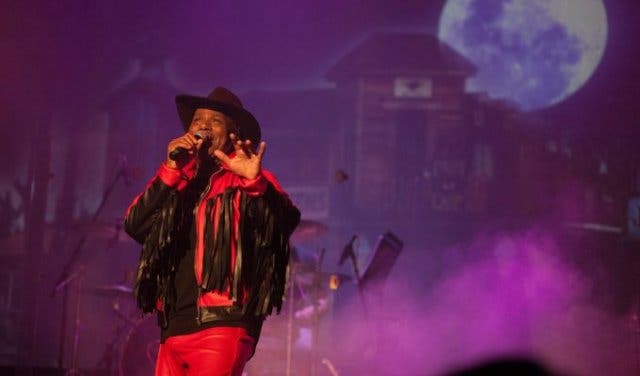 Tyger Valley Barnyard, Tyger Valley Shopping Centre, Durbanville Hills | +27(0)21 914 8898 | willowbridge@barnyardtheatres.co.za
FALL IN LOVE WITH ALL THE PRETTY HORSES
Dressage is an equestrian sport which could be defined as the best form of horse training, where the horse and rider perform various movements. Europa Equestrian is a horse riding centre and they are hosting the Europa 2020 April Dressage event. Spectators are welcome and there is seating, a cafe area that sells food and drinks, and a big-screen TV that will show various sports.
Date: Friday, 24 April, times to be announced
Price: Free entry for spectators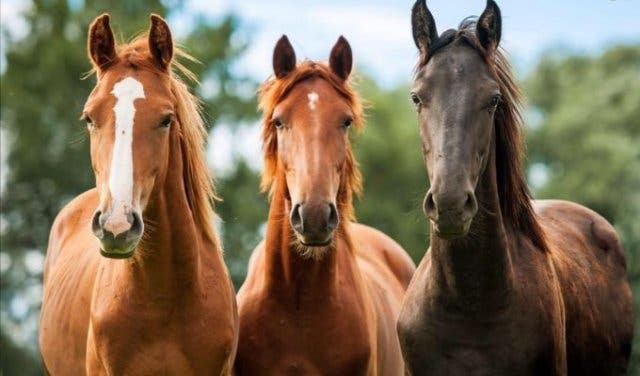 Unnamed Rd, Cape Farms, Philadelphia | europadressageshows@gmail.com | +27(0)83 652 2280
CLEAN THE HARBOUR AHEAD OF WORLD OCEANS DAY
World Oceans Day (8 June) is the global extravaganza celebrating our ocean. By picking up plastic and other waste near the ocean, you help prevent the waste from polluting the environment, suffocating ocean life and impacting the sea's natural beauty. In preparation for the upcoming day, #seathebiggerpicture or STBP Ocean Initiative is hosting a clean-up event at Kalk Bay harbour.
Date: Saturday, 25 April, 08:30am–1:30pm
Price: Free

Kalk Bay Harbour | chris@seathebiggerpicture.org
MAKE PERFUME LIKE AN EXPERT
Create your own autumn-inspired fragrance with notes of slightly spicy scents, amber, woods, suede, sensual florals and musk. During this three-hour workshop, fragrance specialist Diana Rankin will share the history and significance of perfume. You'll learn about blending notes using quality, imported fragrance oils. You'll get to take home a 30ml perfume bottle, a work booklet including a 10 step guide on how to make perfume and a gift bag.
Date: Saturday, 25 April, 10am–1pm
Price: R580 book online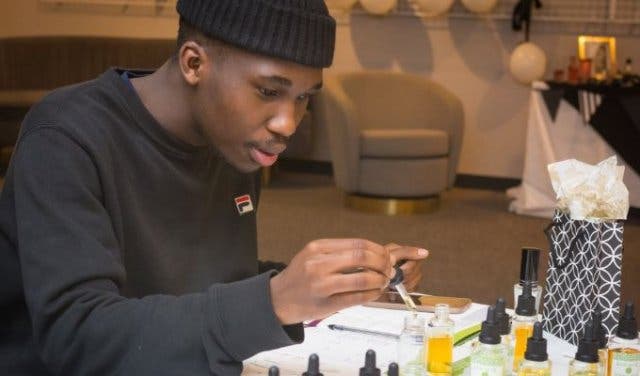 New Generation Church, 13 Derrick Drive, Somerset West | info@perfumepower.co.za | +27(0)83 234 2202
50 BOATS AND 350 ANGLERS BATTLE IT OUT IN THE DEEP
Fifty boats and 350 anglers will battle it out for the most impressive haul during the 28th Offshore Classic. An angling event hosted by the Gordon's Bay Boat Angling Club. Anglers from all over the country come to Harbour Island to compete for prizes and bragging rights. This year, the weigh-in will be broadcasted nightly and can be streamed live online.
Date: 24 April-2 May
Price: From R1500 per angler, call +27(0)21 856 1683 to reserve your spot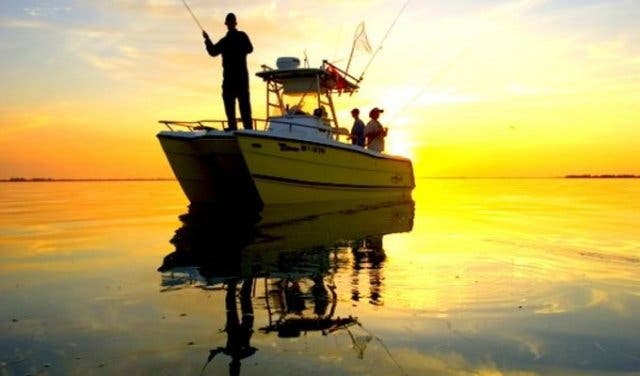 Gordons Bay Boat Angling Club, Harbour Island, Gordons Bay | info@gbbac.co.za
COMMUNITY ARTS, CRAFTS AND FOOD MARKET IN EDGEMEAD
Browse stalls and support local crafters and artists at the indoor Community Arts, Crafts and Food Market. Buy books, plants, pickles, honey, and freshly baked treats such as vanilla caramel Swiss roll. Hand-crafted goods, jewellery, clothes, handbags, leather goods, pottery, and toys will be on sale. The monthly market will run from March to November.
Date: Saturday, 25 April, 9am–2pm
Price: Free entry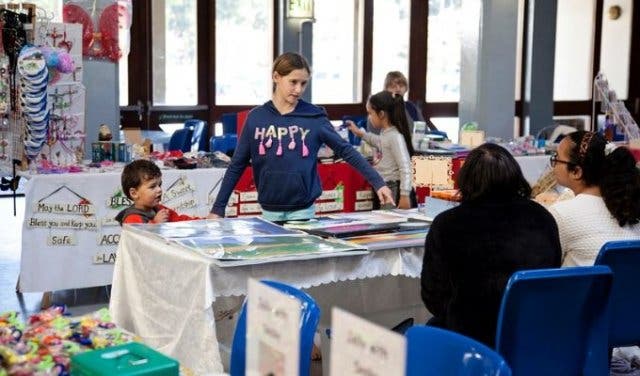 Edgemead Community Hall, 83 Edgemead Dr, Edgemead | dm.clarke@mweb.co.za | +27(0)71 581 3931
ROCK OUT TO 70S, 80S AND 90S MUSIC AT A BREWERY
Speed Wagon will be covering songs from Guns 'n Roses, Bob Marley, Led Zeppelin, Deep Purple, ACDC, Queen, Billy Idol, Bon Jovi, Bryan Adams and more. The show takes place at Triggerfish Brewing company in Somerset West, so you can sip on hand-crafted ales while you sing your heart out.
Date: Sunday, 26 April, doors open at 12 noon, music from 2pm–5pm
Price: R130, book via bookings.tribute@gmail.com

Triggerfish Brewing, Firgrove Rural, Somerset West | +27(0)21 851 5861 | info@tfbr.co.za
RUSSIAN PIANISTS ENCHANT LOCAL AUDIENCES
The Cape Town Concert Series is a chamber music and recital platform. Pianists Natalia Lavrova and Vassily Primakov's first performance in South Africa was so well received that they are returning to the Concert Series. They will be wowing audiences with a handful of favourites including their own version of Tchaikovsky's Symphony No. 6. Also on the programme is Mozart's Sonata for Two Pianos in D Major and plenty more.
Date: Saturday, 25 April, 7:30pm–9:30pm
Price: R80–R190 or R850 to attend five classical music concerts between February and June, book online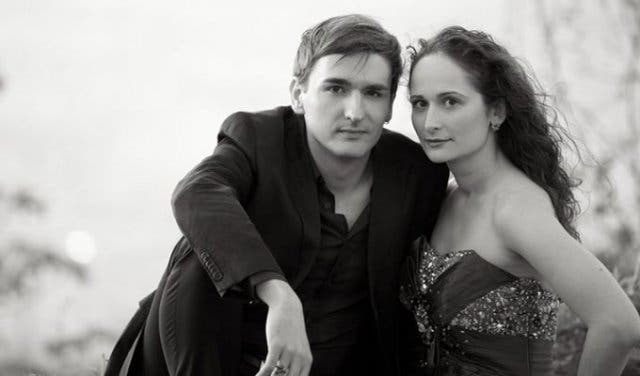 Baxter Theatre, Main Road, Rondebosch | +27(0)84 682 1337 | info@ctconcerts.co.za
EAT CHEESE, POSE WITH A CHEF AND WEAR YELLOW
The Cheese Festival is chock full of demonstrations, exhibitions, cheese art and carvings. Plus you'll be able to bump into celebrity chefs, enter awesome competitions, listen to live music, and play games. New to the festival is #LightYellowMonday (27 April) when you can dress according to the theme by wearing any shade of yellow and stand in line to win prizes. The festival is right after payday, so you can stock up your pantry.
Date: 25-to 27 April, 10am-6pm
Price: R20–R250, booking online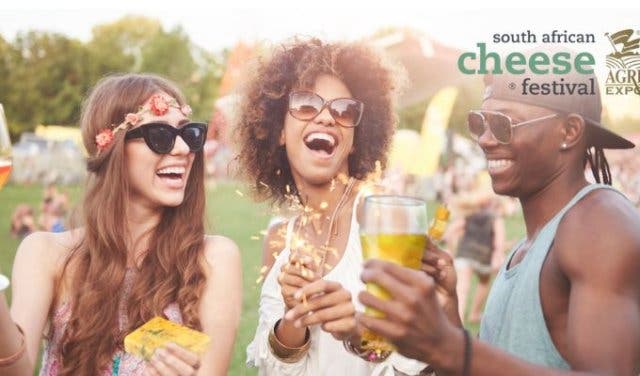 Sandringham Farm, Stellenbosch | +27(0)21 975 4440/1/2/3 | admin@agriexpo.co.za
THREE-DAY MOUNTAIN TRAIL RUN
The Cape Crusade is a 68km three-day mountain trail run through the Hottentots Holland Mountains from Villiersdorp to Somerset West. The entry fee includes tented accommodation and meals. The scenic routes are a mix of technical mountain trails, jeep tracks and forestry roads. The race is run in the two-person team format.
Date: 25-27 April, from 9am
Price: R4300 per person


Elgin Grabouw Country Club, Worcester St, Grabouw | info@capecrosstri.com | +27(0)82 890 9318
---
PLEASE NOTE: All dates are subject to change.
---
Discover more about public holidays like Human Rights Day, Freedom Day and Worker's Day.
Always discover something you don't want to miss among our Easter events, April events and things to do every weekend.
---
Use our events section for an up-to-date overview of what's happening in the city, 'burbs and dorpies. Join our newsletter and get quick access on the go by adding us to your mobile home screen for the ultimate guide to discoveries in Cape Town.

Follow and like us on Twitter ❤ Facebook ❤ LinkedIn ❤ Instagram ❤ Pinterest for updates.