The 41: SA Taste With International Flair Right on Camps Bay Beach
And there's no need to dress up: The 41 is classy, but they'll welcome you barefoot or in your slops
Walk straight off the beach (sandy slops and all) and onto the deck of The 41. Any time of day is fine: build your own breakfast, have a really South African salad for lunch, an ostrich steak for dinner, and sip on a few giggle-inducing cocktails as the sun sets. The view of Camps Bay Beach doesn't hurt either.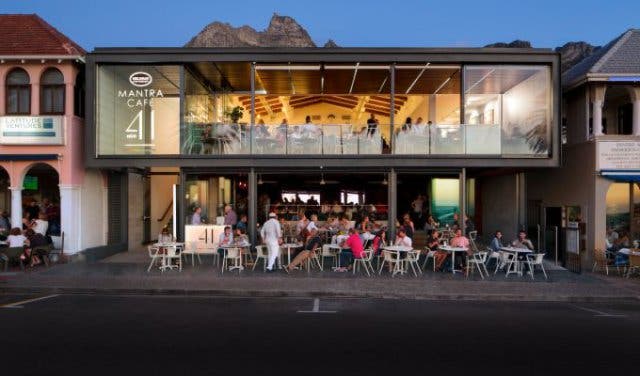 Owner Gilles Blanc, who's run a few restaurants in Asia and Australia, says he opened The 41 after visiting Cape Town for the first time and immediately falling in love with the city and its people.
"My first time in Camps Bay was magical. Something told me that I had to stop here for a while," says Gilles. "But we had to create a new restaurant concept. We wanted to create something fresh, but not arrogant. We wanted to offer affordable food done really well – by an international chef. And we wanted it to be a great place to socialise during the day."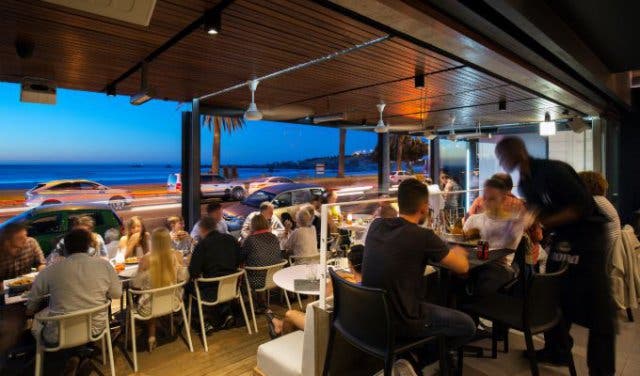 THE 41'S FOCUSED ON FOOD
Their first priority is the food, says Gilles. The 41 focuses on delivering excellent food and service to an international standard. And Gilles says Chef Aristotle Ragavelas delivers the goods. He's quite well-known, having worked around the world, from London to Athens and Mykonos. But Chef Ragavelas is also familiar with SA food, having worked in Johannesburg and Cape Town before. That's enables The 41 to bring international influences and flair to local cuisine.
"And general manager Emma Farquharson has many years of experience working in hotels and restaurants. She's there to make sure we deliver excellent service to our guests every day," says Gilles.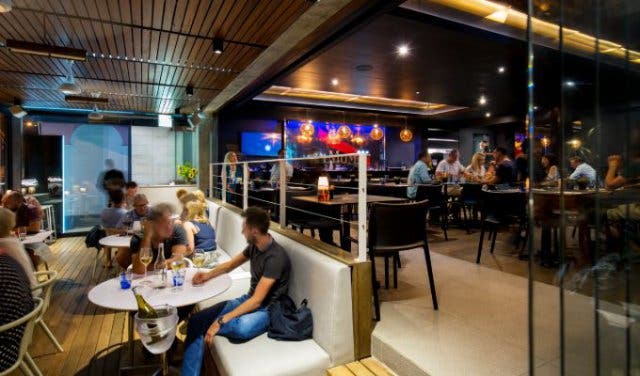 SIMPLE, SLEEK AND SOPHISTICATED
The decor is modern and minimalistic, and Gilles says the dark colour scheme helps draw your focus to the two best parts of dining at The 41: the food and that incredible Camps Bay beach view.
The moment you walk into The 41, though, you'll immediately notice the mesmerising waterfall feature behind the low bar. It's there as a reference to the ocean, and it brings positive energy into the place.
And speaking of good energy, you're going to want to at least enjoy a cocktail out on the wooden deck. Along with the waterfall and beach setting, it kind of gives you the feeling of being on a boat about to head out to sea.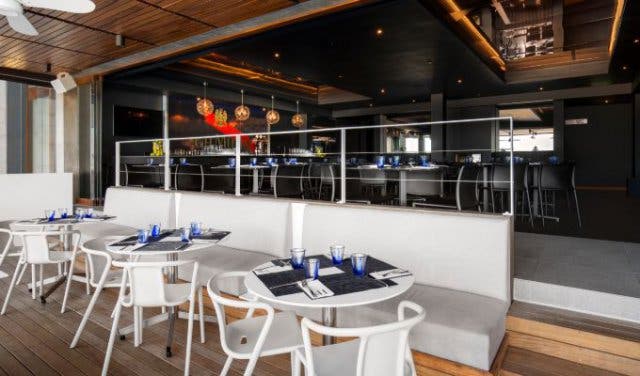 BUILD YOUR OWN BREAKFAST
A place to linger and not to rush – The 41 is perfect for popping in for breakfast and coffee on the shaded deck after your morning walk on the beach.
The Morning Burger (eggs, mushrooms and a beef patty) is said to be a good cure for a hangover. For the ravenous, though, there's the Build Your Own Omelette and Gilles' favourite: Build Your Own Breakfast. From bacon to hash browns and avo – you can pick and choose from eight items to create a breakfast that suits you. This is especially great for parents with fussy eaters.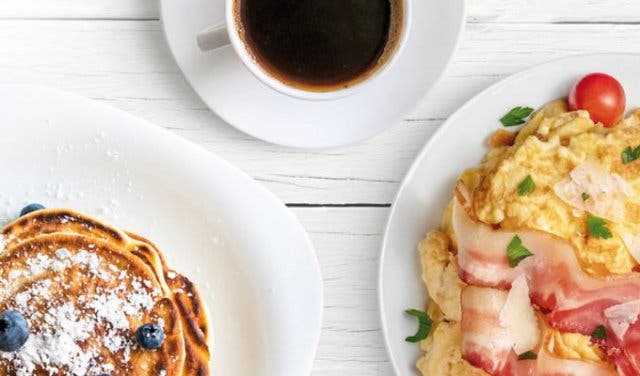 BILTONG AND FIGS OR NORWEGIAN SALMON
The 41 is ideal for lunch or late afternoon tapas and cocktails as Victoria Road buzzes with people strolling past.
Gilles likes their light options, such as the kingklip, perfectly cooked and accompanied with homemade potato mash. The biltong salad is also very popular, really South African and well balanced in terms of flavours: cheese, biltong and figs. Another tasty fish dish is the Norwegian salmon, which comes with sweet potato skordalia (a traditional Greek potato dip), spinach pesto and cauliflower.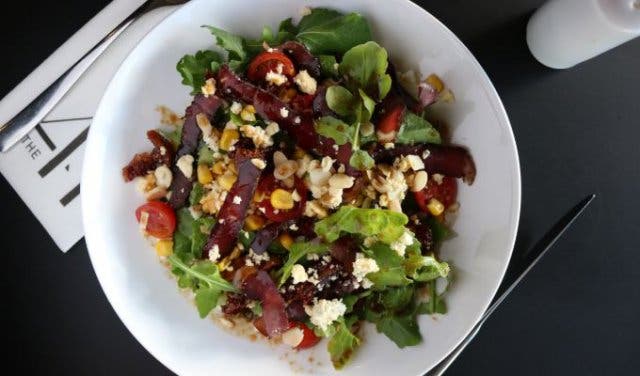 SA TASTES WITH INTERNATIONAL FLAIR
At night, The 41 looks very different. There's a pleasant ambience, softer music and flickering candles. It remains vibey, but more intimate and romantic. And on special occasions, they take away the tables and create a dance floor, where the DJ entertains the crowd.
The 41 is obsessed with selecting the best local South African products and preparing them in a European/Mediterranean-inspired way. The springbok loin, for example, comes with a delicate Rooibos and apricot jam. "We traditionally serve game meat with berries or something sweet in Europe to balance the flavours," says Gilles.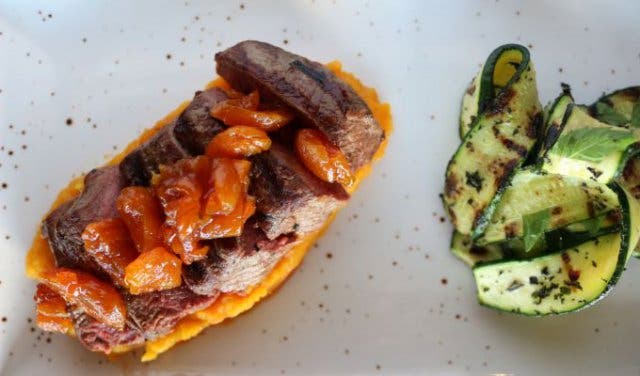 But there are uniquely local tastes, too. The grilled ostrich steak is their signature dish and one of their best sellers. It comes with a chakalaka salsa and pap, which makes it a very African dish. Internationals love it, according to Gilles. The seafood such as oysters and crayfish is also very popular with locals and tourists alike.
For easy everyday meals, they increased their selection of burgers. The 41 Burger (mince patty mixed with cheese) is still a bestseller.


SERIOUS ABOUT COCKTAILS
"Cocktails are very important at The 41," says Gilles. And the proof is in the glass. Their in-house mixologist expertly and consistently concocts well-balanced drinks – the CapeTownMagazine.com team can attest to this after sampling a few favourites.
Expect sophisticated cocktails, such as the refreshing Blooming Protea (Whitley Neill protea and hibiscus handcrafted gin, berries, elderflower and tonic water).
"The Deep Throat is also very popular, a little bit spicy and guests like to play with that name or sometimes feel uncomfortable ordering it, which is very funny," says Gilles. And they keep things fresh by issuing two seasonal cocktails menus every year (summer and winter), so there's always something new to try.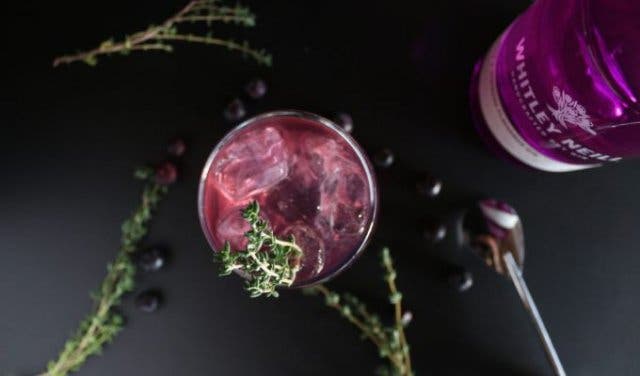 PLUS: DAILY COCKTAIL SPECIALS
That said, though, their classic cocktails, such as the Aperol spritz, mojito and Long Island iced tea, remain some of the biggest sellers. And a bonus: there's a happy hour every single day from 3pm to 5pm, where all classic cocktails are half-price.
BOOK A TABLE
Phone The 41 on +27 (0)21 437 0558 or e-mail info@the41.co.za.
TIP: Don't feel guilty ordering a tall drink, they use eco-friendly, biodegradable straws.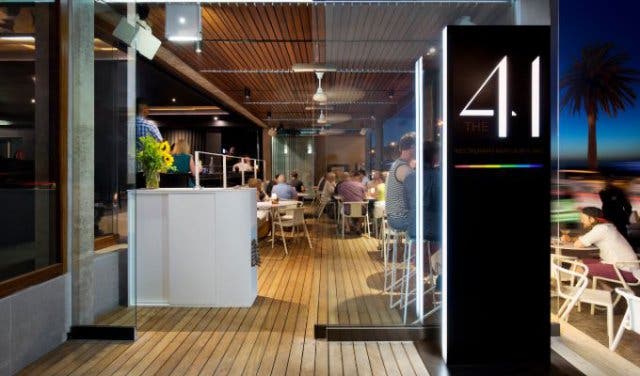 Plus: The 41 flies the rainbow flag with pride, too.
By Daryn Wood
---
Come on a Thursday, when The 41 hosts special live music events.

Discover awesome breakfast in Cape Town, experience and dinner specials and romantic restaurants around the city.

Alternatively, check out our selection of special places with happy hours and great cocktail spots in Cape Town.


---

Use our events section for an up-to-date overview of what's happening in the city, suburbs and dorpies. Join our newsletter and add us to your mobile home screen for the ultimate guide to discoveries in Cape Town.

Follow and like us on Twitter ❤ Facebook ❤ LinkedIn ❤ Instagram ❤ Pinterest for updates.