New: Passion, Personality And Three Eateries at Purple Rayn
Chef Warren Carney tempts you to indulge in Eastern and oriental flavours with a Cape touch along with sushi the way it's supposed to be
Soothing tranquility and open-air, above-the-trees views beckon you to escape into a space of opulence in the affluent neighbourhood of Constantia.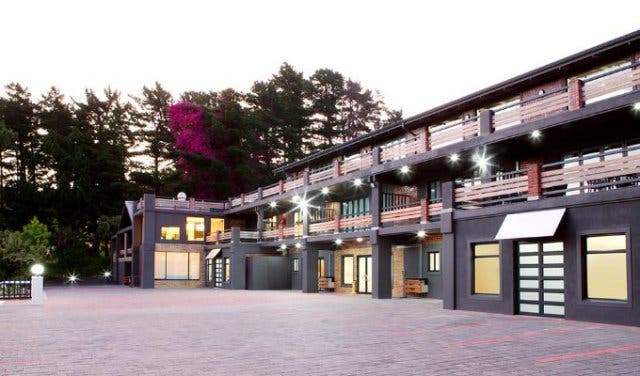 It's a love of food and good company that inspired local entrepreneurs Riki and Sara to turn what used to be their home in Cecilia Forest, Constantia, into Purple Rayn – a sumptuous 12-bedroomed guesthouse, spa and three restaurants: the Opera Café, Phantom Tasting Room and the Rooftop Theatre Venue.
Their passion for theatre and architecture is evident in everything from the industrial-chic design of the spaces to Sara's extensive collection of designer dresses displayed on the walls. Everything there is named for something they love, Purple Rayn because "Purple Rain" by Prince, a song about new beginnings, is one of Riki's favourite songs, and Rayn is the name of the owners' son. Opera Café and Phantom Taste Room are odes to Sara's love of theatre, her favourite production being The Phantom of the Opera.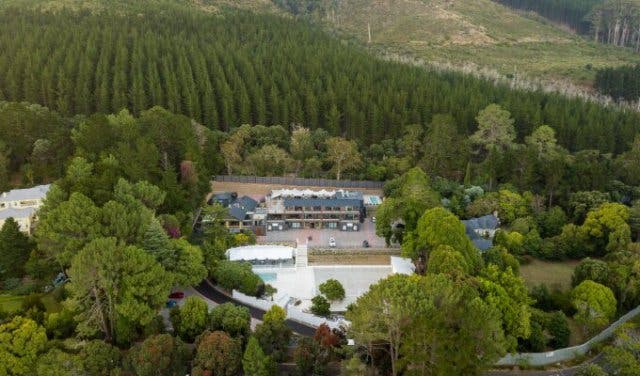 A CHEF WHO'S BEEN AROUND
Executive Chef Warren Carney is at the helm of all the restaurants at Purple Rayn. He's a cordon bleu graduate of the Silwood School of Cookery in Rondebosch, SA's longest established cookery school. Warren has been head chef at Kloof Street House and various restaurants in the Madame Zingara group such as Bombay Bicycle Club and has worked under Luke Dale-Roberts as a pastry chef at La Colombe. For Warren, food is an exploration of the senses and he is a master of Eastern and oriental flavours and bringing Cape flavour and twists to dishes.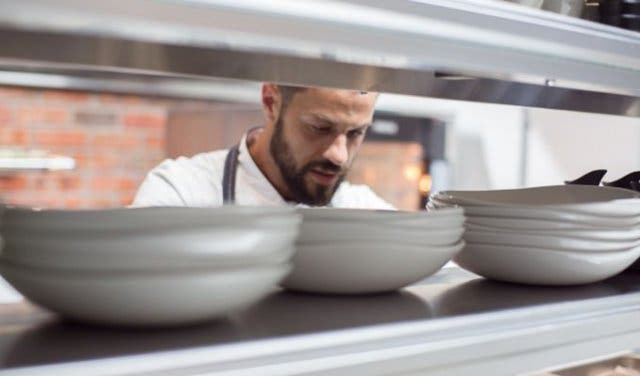 WHAT'S ON THE MENU
At Opera Café you can get creative and build your own breakfast. At lunch, you'll find beautifully-plated light-lunch Mediterranean options that are perfect for sharing. Think honey-and-mustard gammon benedict, slow-roast lamb flatbread with babaganoush, tahini, baby spinach and dukkah flatbread, and steak, egg and chips with smoked blossom butter. Prices range from R40–R120 for breakfast and R70–R190 for lunch. This restaurant is only open for breakfast and lunch. Lunch and dinner is served at the Phantom Taste Room.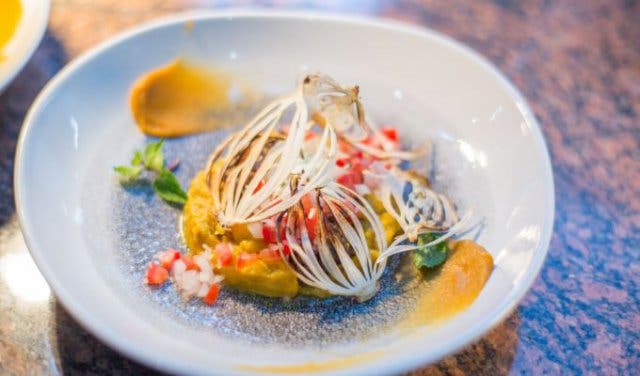 The Phantom Taste Room menu changes seasonally. You can expect sweet and sour chickpea and lentil dhal paratha or ostrich tataki with ginger, coriander, coffee and carrot or mains such as homemade pappardelle pasta noodles with mushroom, truffle, white wine and Gruyere. Warren says: "We are taking our sushi to another level with innovation and authenticity, although the public is used to westernised sushi, we want to ease guests into the way it's supposed to be." Try out the tempura oyster uramaki (uramaki is the proper name for a California roll). Prices at The Phantom Taste Room range from R45–R280.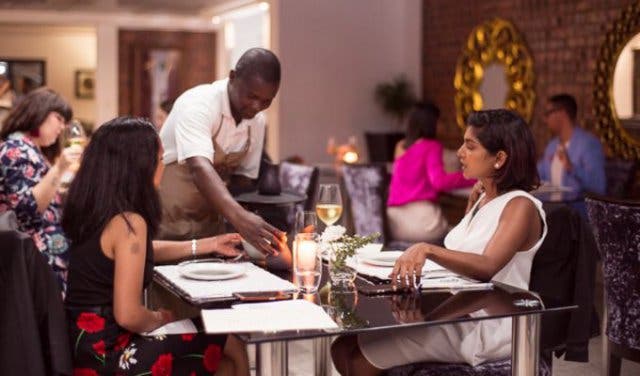 A ROOFTOP VENUE AND ALL-GLASS MARQUEE
Feel as if you are among the treetops at the Rooftop Theatre Venue. It's a flexible space with a lot of potential for functions, events, launches and more. There are tables and chairs, braai and spitbraai facilities, and you can create a bespoke menu for this venue.
An imported all-glass marquee can be specially erected at the bottom of the property for weddings, events and launches. It's coupled with a veranda under a Bedouin tent to double as a chapel, dance floor or bar area overlooking the pool area.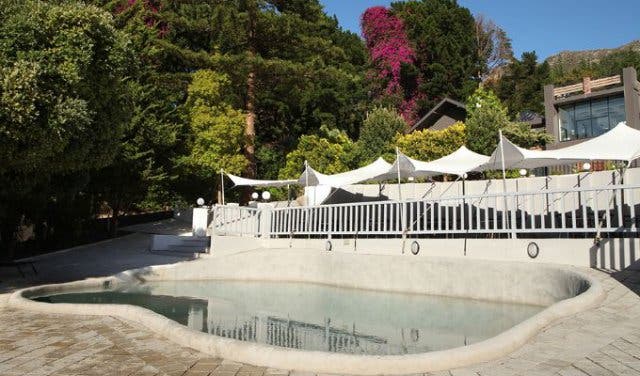 VISIT PURPLE RAYN
Enjoy a pampering spa treatment before or after a leisurely lunch or fine dinner in one of the dining areas or by one of the pools or stop by for refreshments before or after a cycle or walk through Cecilia Forest. You really need to see this expansive awe-inspiring property for yourself to fully appreciate all the passion and great potential it holds.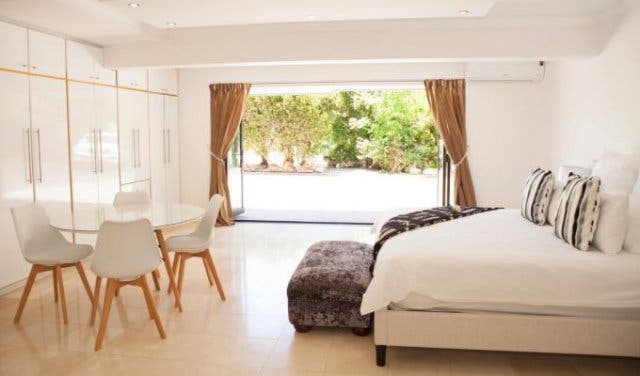 PURPLE RAYN
Address: 9 Bellevue Avenue, Bel Ombre, Constantia
Opera Café hours: 8am–4pm (breakfast and lunch)
Phantom Tasting Room hours: 12 noon–10pm (sushi, Eastern/Oriental tasting/tapas menu)
Contact: +27 (0)21 110 0756, reception@purplerayn.co.za, https://purplerayn.co.za/
FOOD, DRINK AND SPA SPECIALS AT PURPLE RAYN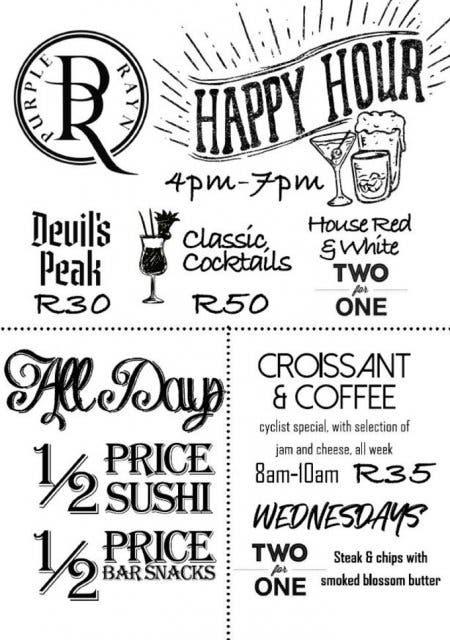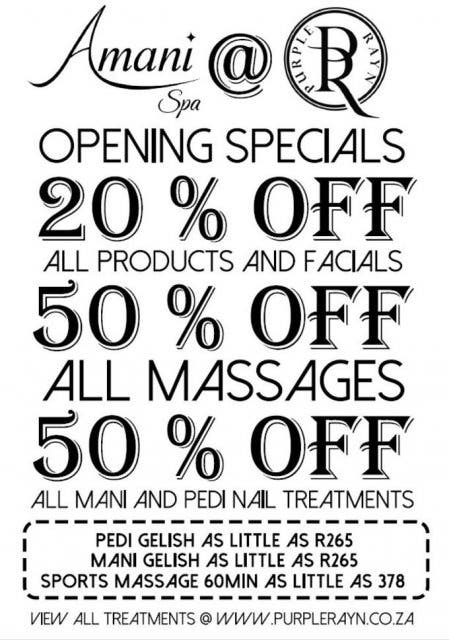 ---
Cook your steak and eat it, too at Foodie Night School.
Have a drink on top of the world at these rooftop bars or dine with your darling at these romantic restaurants.
Immerse yourself in our beautiful city's mountains, forest and beaches all offering hikes in Cape Town or try out some cycling routes.
---
ABOUT #CapeTownMagNew:
#CapeTownMagNew discovers exciting new places in and around Cape Town and the Western Cape. We celebrate entrepreneurship and we tell their unique stories.
Follow #CapeTownMagNew on Twitter and Facebook for the latest updates or read more here about new places in Cape Town.
---
Use our events section for an up-to-date overview of what's happening in the city, 'burbs and dorpies. Join our newsletter and get quick access on the go by adding us to your mobile home screen for the ultimate guide to discoveries in Cape Town.
Follow and like us on Twitter ❤ Facebook ❤ LinkedIn ❤ Instagram ❤ Pinterest for updates.