Have Your Lunch or Dinner Served By The Chefs At This Eatery in Gardens
A new three-meal-only lavish lunch spot in Cape Town designed for people on the go
Finding the perfect lunchtime spot that balances healthy eating and speedy service can be a bit of a struggle, especially for Cape Town's working folk. When time is of the essence, ordering a meal from a restaurant can be a bit risky, but then you also don't want to compromise a wholesome dish and get take-out from the local fast-food joint…
Luckily for the Mother City, there's an all-new Gardens eatery that provides the ultimate solution: great tasting, nutritious fare minus all the traditional restaurant hassles.
Launched in October 2016, Chefs – a fresh three-meal-only lunch spot situated on the corner of St John's Street in Gardens – strives to create a unique space for people on the go to access top quality fare without the fuss. No printed menus comprising multiple dishes, no waiters standing between the kitchen and the customer and no waiting. Instead, there's a daily three-meal (only) offering, a quick, hassle-free online ordering system and a swift serving process.
This is what Chefs is all about.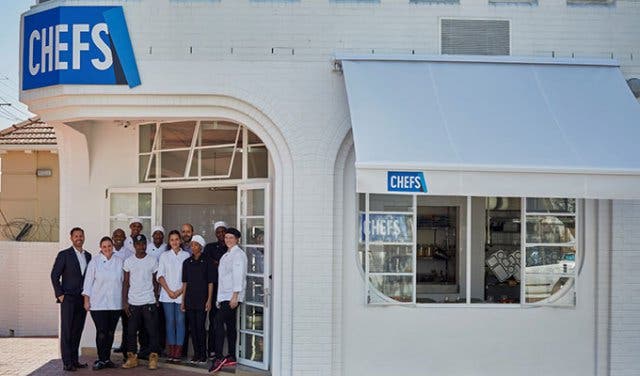 Brainchild of Justin Letschert (creator of the globally successful skincare brand Bio-Oil) and conceptualised in collaboration Adam Whiteman (founder of The Power and The Glory and Hallelujah), Chefs seeks to bridge the gap between high-class establishments and time-pressured customers.
"We went around in circles for some time trying to figure out how to merge the excellence of Chef-created food with speedy and a non-fussy approach," explained Justin in the Chefs October launch press release. "Then Adam came up with the idea of the customised tray to move everything through the kitchen and on to the table. That was the "Eureka" moment!"
In essence, the new, chic Gardens eatery is all about simplifying the dining experience while efficiently treating customers to excellent high-quality and wholesome fare that one would expect from a first-rate establishment, but in a quarter of the time.
The concept is simple: each day there are three main dishes (vegetarian, meat and lighter meal options available) and one dessert prepared. Customers can either browse these options daily online or can use one of the in-house iPads to see the various choices. On arrival, patrons order their meal using one of the eatery's touch screens and pay immediately. From there they take a seat at one of the space's communal tables and before they know it their meal is quickly – and beautifully – brought to them on one of Chefs's customised food trays. Once finished, diners are welcome to get up and leave.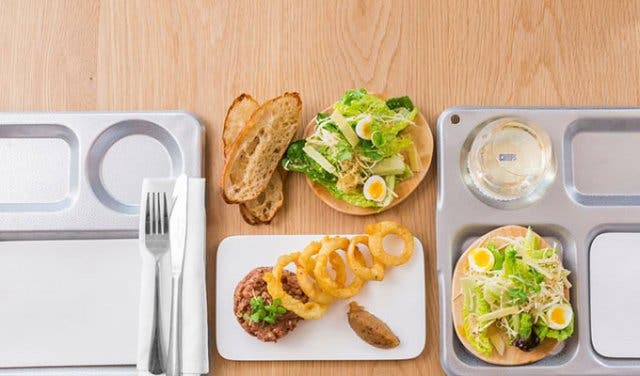 "We're celebrating food," says the restaurant's MD, Campbell Stevenson. "By reducing the menu to only three items it allows the chefs to be more personal and efficient as well as lowers the wastage in the kitchen. Customers are then able to receive their food in a swifter manner. It's really for people on the go."
Sitting at the helm of establishment's kitchen is locally and internationally acclaimed Head Chef Jenny Ward. Inspired by wood-fired cooking – not to mention, a master at the fiery culinary method, too – Chef Jenny prepares honest and wholesome food using simple traditional techniques and carefully sourced raw ingredients.
"I love the wood-oven; it's amazing and creates a completely different flavour that you can't recreate any other way. I use the oven completely from start to finish," she explains.
Focusing on balancing freshness, quality and bold flavours, Chefs's evolving daily menu consists of beautifully curated seemingly simple generous dishes with intriguing savours brought about by Chef Jenny's subtle and skilled use of the wood-fired brickwork oven.
"The oven's heat can go up to 500 degrees so it allows me to cook things very quick with a beautiful char so it's almost like a braai flavour but not really," elaborates Chef Jenny enthusiastically.
"I also really like light foods such as salads and going into summer everything will be beautiful," she adds. "There is also always a side sauce – relish, chutneys, pestos – and these I make in-house."
Daily dishes may include BBQ lamb cutlets (bourbon BBQ basted Karoo lamb cutlets with crispy straw chips served with a salad of marinated fennel, cucumber, tomato and wild rocket, mint tzatziki, harissa, salsa and preserved lemon mayonnaise), carpaccio of tuna (seared fresh tuna slice and crispy, grilled prawns with a Vietnamese-style lime, soy, coriander and mint dressing served with a crisp vegetable slaw with green apple and jalapeno, crushed avocado and lemon salsa, lime mayonnaise and wood-fried melba toast) and charred aubergine, tomato terrine (terrine of charred aubergines, tomatoes and baby-leaf spinach with a salad of leafy summer greens, lemon confit, almonds and shaved pecorino cheese with buttered, oregano herbed flatbread, rocket pesto and chilli oil), just to give a tasty idea.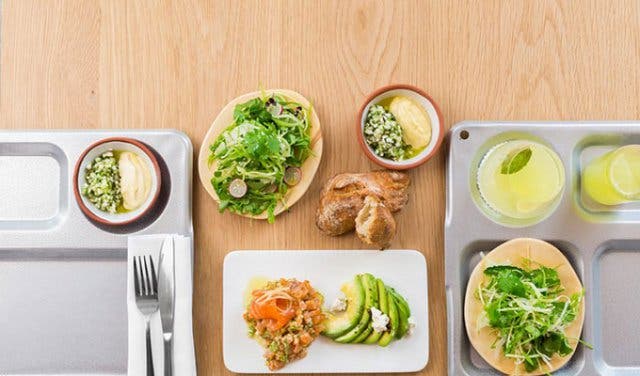 The restaurant is spacious with a minimal contemporary design and an upmarket canteen feel. Complete with high ceilings and large windows facing onto the bustling sidewalk, the establishment is open and bright with plenty of natural sunlight streaming into the space. The open-plan kitchen, which takes up half of the area while its L-shaped seating area (comprising simple communal-styled wooden tables and stylish steel chairs) occupies the other half, encourages an atmosphere of patron-chef interaction and diners are presented with the unique opportunity to experience the hustle behind their dishes.
"The space is a fully functioning kitchen," elaborates Campbell. "We literally just built it as a kitchen and put tables in it. We've removed everything between the customer and the meal."
The barrier less space awards guests uninterrupted views into the kitchen as well as to all the food prepping and assembling, not to mention, access to the warmth – and delicious aromas – of Chef Jenny's much-loved wood-fired oven.
Designed for people on the go, Chefs is as ideal for CBD working folk looking for a healthy, wholesome meal during their limited lunch-breaks as it is for a leisurely lunchtime soirée. No matter the occasion, however, guests can expect nothing less than excellent, swiftly presented fare. No fuss.
NOTE: Chefs plans to have its liquor license shortly. As soon as the Gardens haunt does, it will offer guests a choice of red and white wine as well as beer on tap. Filtered still or sparkling water is included with all meals.
Tip: Choose what you want to order and eat before you arrive as the three meal options of the day are uploaded onto the Chefs website. Reservations are not necessary.
The Bill: Prices at Chefs reflects the top-quality fare and high-class restaurant vibe the eatery maintains. While it's difficult to pinpoint the exact cost of each meal – owing to its daily menu – diners can expect to pay around R125 – R160 a meal.
Opening Hours: Monday to Friday: 12pm to 8:30pm | In the near future Chefs is set to open until 8pm
81 St John's Street | Gardens | Cape Town | +27 (0) 461 0368
by Krysia Gaweda | Video Credit: Josh Oates | Image Credit: Justin Patrick
---
ABOUT #CapeTownMagNew:
#CapeTownMagNew is a long-standing project that is dedicated to discovering exciting new places in and around our pretty city. We tell their stories, find out what they offer, and delve into what makes them unique. From cafés and restaurants to trampoline parks and dog hotels, there is always one new place in the city that we uncover each week. You can follow #CapeTownMagNew on Twitter and Facebook and subscribe to our newsletter to track recent features or read more here about more Hot Spots and New Restaurants in Cape Town and Surrounds.
DISCOVER OTHER EXCITING NEW SPOTS IN THE CITY:
Country-style nose-to-tail dining at Viande.
Coco Safar Couture Espresso and Pâtisserie in Cavendish Square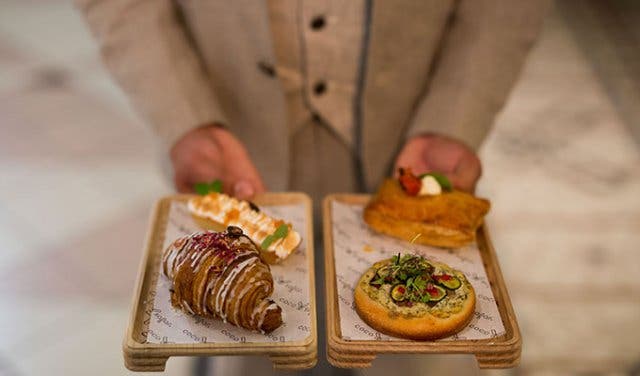 Mulberry & Prince Kitchen and Bar

Another good reason for a road trip to Swellendam at Rotterdam Restaurant.
---
Use our events section for an up-to-date overview of happenings in Cape Town. Also, don't forget to subscribe to our newsletter.
Follow us on Twitter, like us on Facebook, connect with us on LinkedIn, check out our photos on Instagram and follow our Pinterest boards for updates on what's happening in and around the Mother City.