Heritage Day: Why We Celebrate It. Plus News On The First Annual World Koesister Day
Koesister Day is set for 1 September, and we explain the importance of 24 September
What does heritage mean to you? In a country so rich in culture, the answer can be different from one person to the next. Heritage Day is a public holiday with a strong political beginning, and food has become a central theme. We tell you why Braai Day has gained a following, but also why it's also so divisive, and explain why we are looking forward to Koesister Day.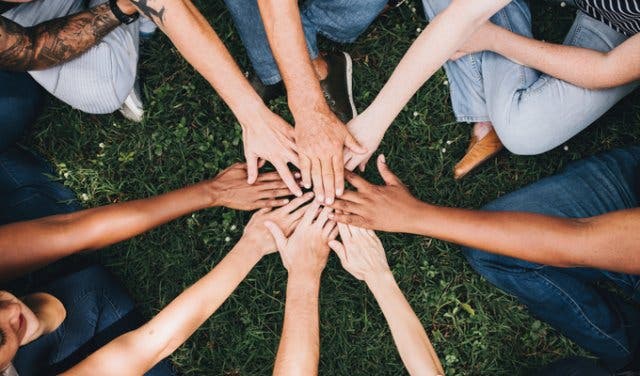 1 SEPTEMBER IS WORLD KOESISTER DAY
At a koesister cook-off hosted at the Radisson Red on Thursday 25 July 2019 co-owner of the popular Cape Town brand Vannie Kaap's Mark Jacobs, said: "We want to show the world our culture, so we want to announce that on September 1, we will have World Koesister Day".

To celebrate this world first, Vannie Kaap, along with Radisson RED V&A, are organising a competition to to find the kwaiest koesister on World Koesister Day.
WHERE BRAAI DAY COMES FROM
When Jan Scannell created the Braai Day campaign in 2005, calling for South Africans to "unite against a fire" it caught on and stuck. Its tenacity has enraged many citizens, who argue that the campaign makes light of our political history. Jan (also known as Jan Braai) argues on his website that he wants to bring people together through braaing, which is "our common heritage" across race and culture. "Although the ingredients may differ, the one thing that never changes is that when we have something to celebrate we light fires and prepare great feasts," he says on his website.
WHY HERITAGE DAY IS IMPORTANT
Heritage Day had a controversial start. The day, 24 September, was once known as Shaka Day, to commemorate the life of King Shaka Zulu, the founding father of the Zulu nation. But when the Public Holiday Bill was presented in 1995, after our 1994 democratic election, 24 September was not a part of it. The Inkatha Freedom Party (IFP), established in KwaZulu Natal, objected to the bill and after negotiations, the day was recognised as the official public holiday we now call Heritage Day.
SO MUCH TO CELEBRATE – FROM BRAAI, TO EVENTS
Heritage Day, Shaka Day, Braai Day, whatever you chose to commemorate 24 September, South African comes alive during Heritage Month. Food is a big part of the celebrations.
---

Get hot and sweaty at the Afro-Latin dance festival.
Bigger than a festival; uplifting African culture and heritage at The Afrofest.
Are you braaing at home? Try this snoek braai recipe with apricot jam.
To keep your dessert traditional, here's how to make traditional malva pudding.
If you don't feel like doing the cooking yourself, tshisanyamas are a vibe.
Or soak up some braai gees at these braai spots in Cape Town.
If you are not braaing at home, Soak up some braai gees at these braai spots in Cape Town.
And there's truckloads to do on Heritage Day in Cape Town.
---
Use our events section for an up-to-date overview of what's happening in the city, suburbs and dorpies. Join our newsletter and add us to your mobile home screen for the ultimate guide to discoveries in Cape Town.
Follow and like us on Twitter ❤ Facebook ❤ LinkedIn ❤ Instagram ❤ Pinterest for updates.