Top Adventures and Extreme Sports in Cape Town
Some of our favourite ways to get the adrenaline pumping
Feeling a bit bored with the monotony of day-to-day life? Here are eight ways to get your adrenaline pumping. From underwater shark encounters to paragliding over Lion's Head – there's something for everyone.
FOR FUN OR PASSION: MASTER THE ART OF KITESURFING
Kitesurfing is exhilarating, technical, difficult, even life-changing. At High Five, the only International Kitesurfing Organisation-approved watersports school in Cape Town, they also want to make sure that you relish the experience. Plus, they have some awesome kitesurfing lessons specials.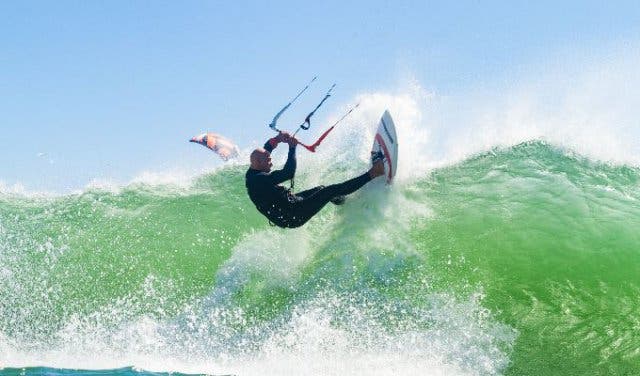 68 Beach Boulevard | Bloubergstrand | +27 (0) 72 902 7899 | info@high-five.co.za
SHARK CAGE DIVING WITH WHITE SHARK DIVING CO.
Swim with the Atlantic's most ferocious predator just off the coast of Gansbaai, the shark cage diving capital of the world. With White Shark Diving Co., a popular and responsible tour operator, as your guide, you get the chance to tread just inches from these notorious predators. Whether you count it as the ultimate adrenalin rush or the most daredevil-ish thing you've ever done, diving with these ancient animals is a once-in-a-lifetime experience. White Shark Diving Co. also offers breaching cruises, an activity that affords visitors a rare opportunity to see these creatures jump out of the water.
9 Kusfront, Van Dyks Bay | Overberg | +27 (0) 82 559 6858
PARAGLIDING WITH PARA TAXI
One part adrenaline-pumping, two parts peaceful, tandem paragliding is an adventure sport that's also ideal for those who don't do well under highly extreme, stressful conditions. Local company Para Taxi, which has been helping dare devils soar off mountain tops since 2003, makes sure that the entire experience is completely safe and enjoyable. Passengers can expect a very smooth, gentle flight that offers incredible bird's-eye views of Cape Town's mountains, fields, ocean and shoreline (the whole flight lasts between 10 and 15 minutes, depending on the wind). The ethical business – it's the only one of its kind in Africa with a Fair Trade in Tourism certification – prides itself on giving passengers a completely new perspective of the Mother City. Do note that launch sites include Lion's Head, Signal Hill and more – a site will be appointed based on weather conditions.
Signal Hill | +27 (0) 82 966 2047
GO CAVING WITH CPSS
There are over a hundred caves recorded in the Cape Peninsula which range from small overhangs to deep cracks in the mountain. The Cape Peninsula Speleological Society (CPSS) have monthly cave explorations on the first Sunday of every month that are open to the public (you need to contact them beforehand so they can arrange extra gear for you). Join them in exploring existing caves, searching for more and learning new techniques. This is an amazing way to get to explore all the nooks and crannies of the mountain in a safe way that conserves these amazing caves. You can attend the first meeting for free to see if you are interested, if you are then the annual fee is R250 per person per year with special rates for students and families.
+27 (0) 21 701 0841 | contact@cpss.caving.org.za
SATISFY YOUR NEED FOR SPEED WITH FANTASTIC RACING
Are you finding yourself revving your engine at robots and giving the guy in the car next to you 'that' look? Well then track racing is for you. Fantastic Racing will teach you how to drive a single seater race car and then let you loose on the 3.2km classic circuit at Killarney. Take some friends and find out who has the competitive edge on the road. There is also a 700m outdoor go-kart circuit for those who aren't quite up to the car racing.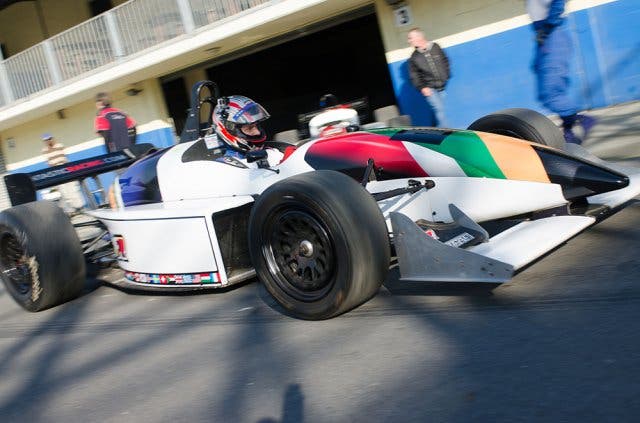 6 Potsdam Road | Table View | +27 (0) 21 461 1414
THROW YOURSELF OFF TABLE MOUNTAIN WITH ABSEIL AFRICA
Picture this: you're on top of the mountain, 1000m above sea level, looking out over the stunning view. Now step off the side of the cliff. That's pretty much what this adventure entails, a 112m controlled descent overlooking one of the best views in Cape Town. You don't need to have any prior abseiling experience; the knowledgeable staff will help you with your harness and talk you through the process. They operate daily (weather permitting) so book beforehand to arrange a time or make your way up the cable car and meet them at the top (on the right-hand side after you walk out of the cable car station).
297 Long Street | Cape Town | +27 (0) 21 424 4760
PADDLE THROUGH OPEN WATERS WITH KAYAK TOURS
Choose between penguins and Cape Point and then set out in the two-man kayaks. You don't need prior experience so this is an amazing way to start exploring the sea around Cape Town. You'll see an abundance of bird life, fish swimming beneath you and sometimes seals playing nearby. The Boulder's trip is the ideal way to see this penguin colony while the Cape Point route will let you see Cape Town as the sailors did thousands of years ago. Go during whale season for a chance to see these awe-inspiring creatures.
Wharf Street | Simon's Town | +27 (0)82 501 8930
GO KLOOFING WITH XTREME TOURS
Kloofing is about as Bear Grylls as it gets. The aim is to get yourself down a river gorge; this includes hiking, boulder hopping, wading, swimming, climbing, sliding down natural slides and jumping off cliffs up to 21m high in the beautiful Crystal Pools.
297 Long Street | Cape Town | +27 (0) 21 510 6050
---
PLUS: Discover adventure, luxury and a whole new way of camping with glamping in Cape Town.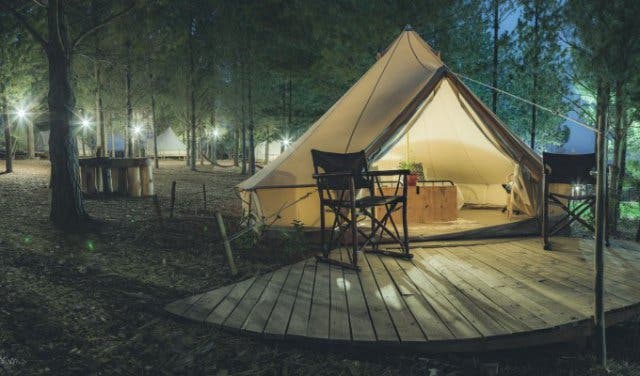 Find teambuilding activities you'll actually enjoy in our overview of team building Cape Town.
Cycle on water and see Simon's Town from a Water Bike.
Looking for some adventure? Check out these exciting top camping spots.
Get some fresh air and exercise, enjoy exquisite scenery and find some hidden gems in our collection of places worth hiking in Cape Town.
Go paintballing, kitesurfing, sandboarding or on an adventure tour at Zeestock Adventure Lodge.
Looking for Cape Town water adventures everyone can join in on? Check out these ultimate ocean experiences to tick off your bucket list.
Check out the first pics of the new free skatepark being built at Battery Park at the V&A.
There's plenty more to do in Cape Town, try one of these exciting day tours.

Or, if the weather's playing up, have a look at things to do when it's raining.
Think you've done it all in Cape Town? Refer to the ultimate bucket list.

---
Use our events section for an up-to-date overview of what's happening in the city, 'burbs and dorpies. Join our newsletter and get quick access on the go by adding us to your mobile home screen for the ultimate guide to discoveries in Cape Town.

Follow and like us on Twitter ❤ Facebook ❤ LinkedIn ❤ Instagram ❤ Pinterest for updates.