Think You're Immune To Hypnotism? Then You Haven't Met Andre the Hilarious Hypnotist
Find out why this veteran comedian can still makes people laugh with the same 25-year-old trick.
Do you think you can resist the hypnotic power of Andre The Hilarious Hypnotist? Well why not find out at his Cape Town shows running through May up until 9 June 2019 at the Roxy Revue Bar at GrandWest.



A REPUTATION FOR LAUGHS
Since the early 90s, the award-winning funnyman has been making audiences laugh out loud by coercing volunteers to perform ridiculous stunts: from acting like a washing machine to "becoming" Lady Gaga.

But he doesn't just use Jedi mind tricks. He adds stand-up comedy elements to craft a well -ounded show that has left the audience of his many sold-out shows in stitches.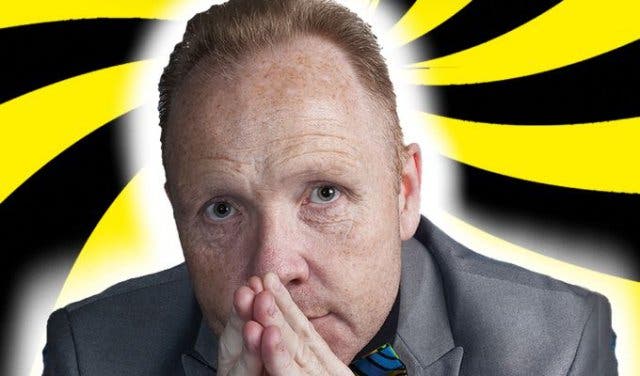 AN IDEA OF WHAT MAKES HIS SHOW SPECIAL
Event though Andre is doing the same thing every night, no two shows are the same. This is because, as GrandWest PR manager Elouise Matthys points out, every volunteer reacts to differently to the prompts. "Even though Andre has been doing this hugely successful show for more than 25 years, Andre himself doesn't really know what to expect when he gets onto the stage," says Matthys. "One thing we can expect is that he will have the audience laughing out loud the entire time."

TICKETS TO THE SHOW
Tickets for Andre the Hilarious Hypnotist's show cost R120 and you can book here. Doors open at 8pm and the show starts at 8:30pm; it only runs on Friday, Saturday and Sunday evenings.
---
Cape Town is a funny city with many great places to watch comedy on any given day of the week.

Rediscover one of the most frequented streets in Cape Town. See what's new on Bree Street.
---
Use our events section for an up-to-date overview of happenings in Cape Town. Also don't forget to subscribe to our newsletter, follow us on Twitter, like us on Facebook, join our Google+ circle, connect with us on LinkedIn and check out our Pinterest boards for updates.