See The City Get New Ink: 5 Days Of Live Street Art
Walk around Salt River and see the public art count go to over 100
We're sure you've noticed that Salt River has a lot of graffiti on its walls. This isn't the work of vandals, but the product of the annual International Public Arts Festival.
The festival will be making the city its canvas again on 12–16 February 2020. Check out the skills of local and international artists who will be beautifying Salt River through painting large murals, and bond with locals while you admire the artworks.
WATCH: MURALS IN CAPE TOWN
The organisers are passionate about street art and seeing the positive effect murals can have on residents, citizens and visitors.
This is the fourth edition of the festival and it will bring the number of murals in the area to over 100. To ensure existing artworks remain beautiful, this year artists will return to refresh some old murals and a few pieces will be replaced.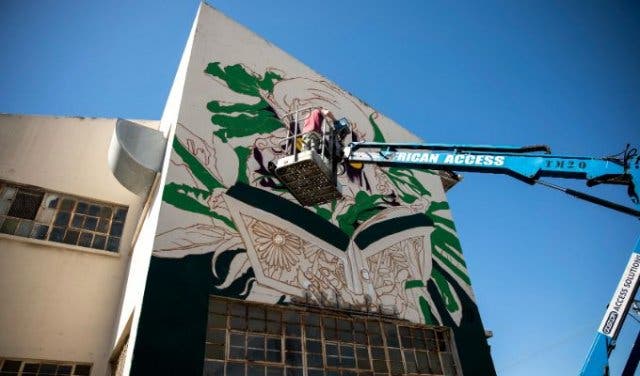 LOCAL AND INTERNATIONAL ARTISTS
Mehsos: Belgium

Gilles: Switzerland

Inti: Spain

Ellena: SA/Cpt

King Debt: SA/Cpt

Bash: SA/Jhb

Black Roses: SA/Jhb

Jakes: SA/Jhb

Stefan: SA/Jhb

Flavio: Italy

Kimali Jo: SA/Cpt

Keng: SA/PE

Rhiza: SA/Cpt

Claude Chandler: SA/Cpt

L7 Matrix: Brazil

Pipeled: Israel

Pule: SA/Jhb

Luc: SA/Cpt

Michael: SA/Cpt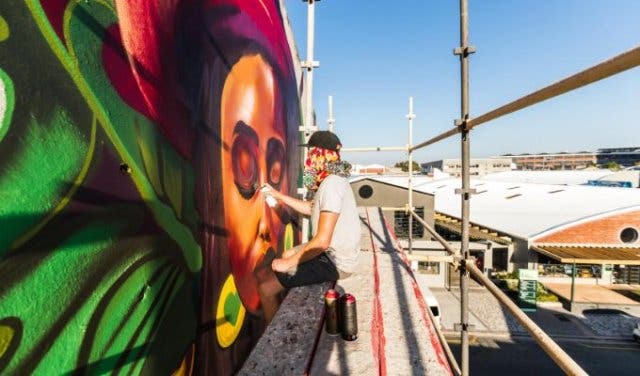 TOUCH-UP TEAM – COMMUNITY WALLS
Dylan: SA/Dbn

Blessing: SA/Dbn

Malawi Brothers

Ryan: SA/PE

Jono: SA/Dbn

Shinji: SA/Cpt

Dekor: SA/Jhb

Mars: SA/Jhb

Senzo: SA/Jhb
REFRESHMENTS, FREE STREET ART TOURS AND A MARKET
Me'Kasi Kafé is the base camp for the festival and offers coffee, refreshments and snacks. A map will be provided to the public to find the locations of artworks. From 12 - 14 February, a free street art tour starts at 4pm. On 15 and 16 February, the free tour starts at 2pm and 4pm. During the tour, you'll also discover other little places offering food and drinks. On 14 and 15 February from 10am, you can browse the street art market and support young local talent. The event is kid-friendly.
ATTENDING THE INTERNATIONAL PUBLIC ART FESTIVAL
Attending the festival is free of charge. For more information, contact the organisers directly on media@ba-art.co.za.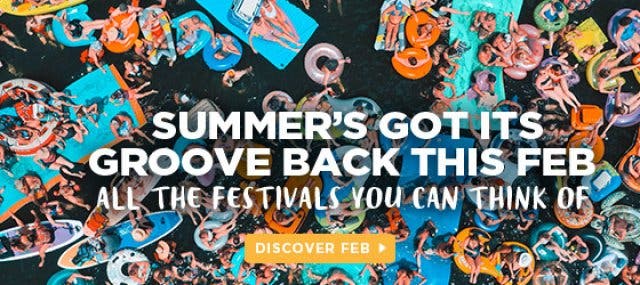 Local and international artists at a mirage of contemporary art at the Cape Town Art Fair.
Appreciate great art at the annual Cape Town Art Fair.
How many have you visited from these art galleries and museums? Don't forget to check out the Zeitz Museum.
Check out other fun things to do over Valentine's Day weekend.
---
Supercharge your event? Our Events Support Programme gets results. Contact support@capetownmagazine.com or +27 (0)21 422 2444.

Use our events section for an up-to-date overview of what's happening in the city, suburbs and dorpies. Join our newsletter and add us to your mobile home screen for the ultimate guide to discoveries in Cape Town.

Follow and like us on Twitter ❤ Facebook ❤ LinkedIn ❤ Instagram ❤ Pinterest for updates.