Join in on South Africa's biggest (online) workout on Family Day
It's free and online: Work off all those Easter eggs while setting a record together
Missing the gym or bored of working out alone at home? Connect with people from all over Cape Town and the rest of the country by joining in on free daily online workouts, all while building up towards South Africa's biggest workout on Family Day, 13 April 2020.
BE A PART OF SOUTH AFRICA'S BIGGEST GROUP WORKOUT
Powered by Vitality, JEFF Together is a live Facebook workout group started by Johno's eFitness Faculty. The group plans to set a record this Family Day, for the biggest online workout in the country. Help attain that record by making sure your friends and family are warmed up and ready to go at 8am-9am on Monday.


GET INVOLVED IN FREE DAILY LIVE WORKOUTS
Johno's eFitness Faculty is a one-on-one digital coaching and nutrition programme based in Cape Town, and the popularity of their live workouts has boomed as South Africans under lockdown have had to find new ways to stay active. Thousands of people are tuning in daily at 8am for 30 minute live workouts led by Johno Meintjes, his wife Julie and their two little ones, or at 3pm for a second daily session with the JEFF coaches and their kids.
WATCH: WARM UP WITH ONE OF JOHNO'S ONLINE SESSIONS


YOU DON'T NEED TO BE FIT AND EVEN KIDS CAN JOIN IN
Expect to sweat as the coaches (with the help of their families) lead you through a series of simple yet strenuous workouts. The workouts are kid-friendly and suitable for anyone of any level of fitness. You can even use Facebook's watch party function to join the workout with friends. So gather your workout crew, throw on your gym clothes (or even stay in your PJs) and start your week with a workout you won't ever forget.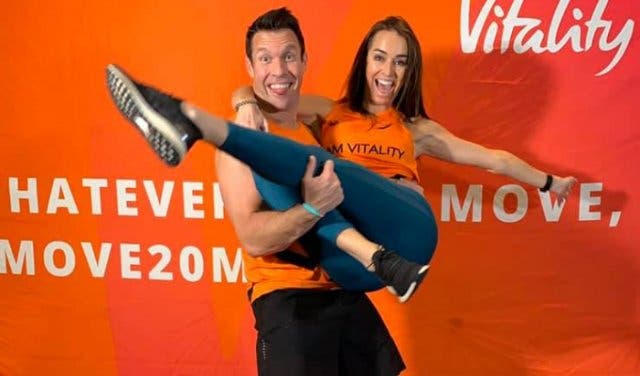 KEEN TO JOIN IN?
Join the JEFF Together Facebook group and sign up for reminder notifications or sign up on the JEFF website.

---

You might be on lockdown but that doesn't mean you have to be bored: there are so many things to do this weekend.

Make your lockdown Easter one of the most delicious yet with our round-up of Easter recipes.
Little ones having a hard time staying home all day? Whether you have toddlers, tweens, or teens - we rounded up some awesome things to do with kids under lockdown.
Got questions about the coronavirus and lockdown? Read our coronavirus Q and A.
---
Use our events section for an up-to-date overview of what's happening in the city, 'burbs and dorpies. Join our newsletter and get quick access on the go by adding us to your mobile home screen for the ultimate guide to discoveries in Cape Town.

Follow and like us on Twitter ❤ Facebook ❤ LinkedIn ❤ Instagram ❤ Pinterest for updates.