Fresh: Friday Night Market in the Franschhoek Winelands
Rain or shine: Now more farm-fresh food stalls and seating, plus: local music and great wine at the Boschendal Friday Night Market
After attracting over 1000 visitors on debut night, the Boschendal Friday Night Market have upped their game. More farm-fresh food and food stalls. More seating, live music and award-winning wines to share on this Franschhoek wine estate.
If you haven't visited yet, here's why you should this Friday night 6pm–9pm.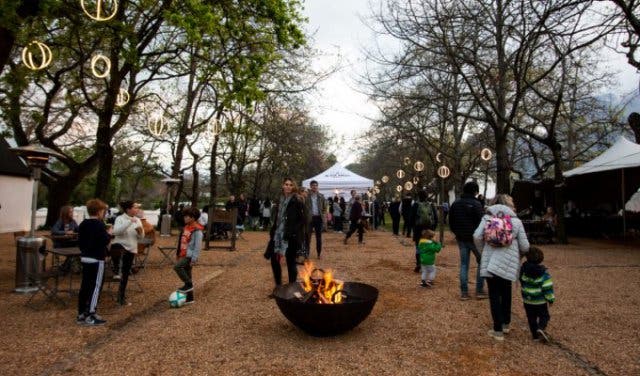 FARM-FRESH FRIDAY NIGHTS
Expect good food and some nice locally made items. Boschendal Friday Night Market has invited local entrepreneurs and food producers who share their ethos of healthy, natural products to provide fresh new experiences and tastes for sharing. And, of course, there will be loads to sample from Boschendal's own garden and the pros at The Werf Restaurant.
IT'S ABOUT THE ATMOSPHERE
Local music talent provides the entertainment. There's plenty of stellar wines to sample and purchase. It's a family-friendly experience. And it all takes place on the idyllic Franschhoek Winelands grounds of Boschendal Wine Farm.
See you there.
BOSCHENDAL FRIDAY NIGHT MARKET
Boschendal Estate, Pniel Road, Groot Drakenstein, Franschhoek
+27 (0) 21 870 4200
fridaynightmarket@boschendal.co.za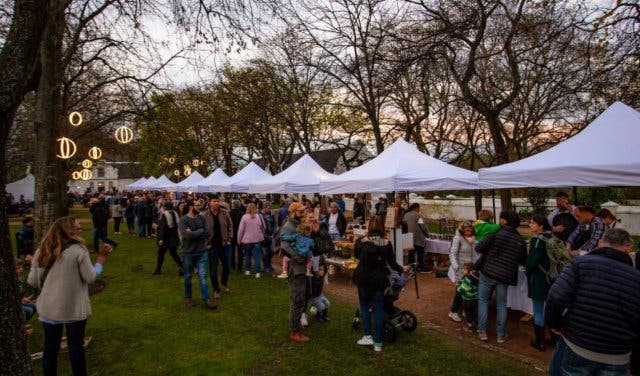 ---
Picnic on the lawns to the sounds of jazz at the Kirstenbosch Craft & Food market.
Love this Franschhoek wine estate? You can also book to stay over on the Boschendal farm. Plus: Find unique wine tasting experiences in the Winelands.
See a selection of night markets you have to experience. And explore all the new places, restaurants and experiences in the city.
2019 markets update: And from the market named after a dog to a slow market in Langa, there's lots to see at these City of Cape Town markets. We've also curated outstanding and out of town markets worth travelling for.
---
ABOUT #CapeTownMagNew:
#CapeTownMagNew is a long-standing project that is dedicated to discovering exciting new places in and around our pretty city. We tell their stories, find out what they offer, and delve into what makes them unique. From cafés and restaurants to trampoline parks and dog hotels, there is always one new place in the city that we uncover each week.
You can follow #CapeTownMagNew on Twitter and Facebook and subscribe to our newsletter to track recent features or read more here about more Hot Spots and New Restaurants in Cape Town and Surrounds.
---
Use our events section for an up-to-date overview of happenings in Cape Town. Also, don't forget to subscribe to our newsletter and if you have a smartphone, add capetownmagazine.com to your home screen for quick access on the go!