Become A Video Star
Learn how to handle yourself on camera
In today's age of camera phones and social media, everyone can be a video star. You can boost your online video presence with insights, tips and secrets from media expert Ash Evans. She is running a workshop to help you tap into the power of media, and use it to your advantage. Plus there's a cocktail evening to network and connect at after each workshop, 15 August – 5 September 2019.
WHO IS ASH EVANS?
An international reporter, media trainer and communications expert, Ash Evans has worked for CNBC Africa, Business Affair, ABC News and Al Jazeera in Washington. She founded The King's Speech, a media training workshop, after years of interviewing people who struggled to be on camera. Now she helps businesswomen and entrepreneurs harness the power of media in the digital age to become the best versions of themselves.
SO WHAT WILL YOU LEARN?
The workshops will teach everything from image consulting and first impressions to on-camera media training and crisis communications. They will run as follows:
Workshop 1 – First Impressions (image consulting and body language) 15 August 2019. This class will cover everything from voice development, breathing techniques, corporate etiquette, dressing for success and how to deliver a great elevator pitch.
Workshop 2 – Lasting Impressions (presentation skills) 22 August 2019. Learn presentation techniques and insider secrets used by expert speakers.
Workshop 3 – Going Live Thursday (media training) 29 August 2019. This class will teach you how to master the art of a media interview and perfecting your on-camera experience.
Workshop 4 – In The Hot Seat Thursday (crisis communications) 5 September 2019. Learn how to maintain your cool under pressure and handle any potential crisis in this crisis communications workshop.
NETWORKS AND CONNECTIONS
Plus, from 8pm after each workshop, you'll be able to mingle and make connections at a private tasting hosted by Pernod Ricard.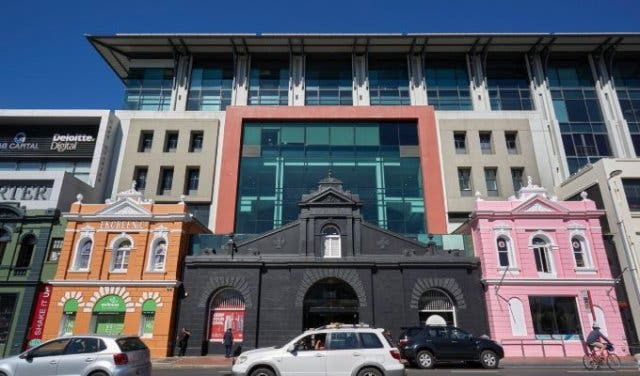 TICKETS TO THE ASH EVANS MEDIA TRAINING WORKSHOP
It costs R3490pp for all four workshops. Tickets can be purchased by contacting aqeelah@thekingspeech.co.za or +27 (0)64 906 6648.
---
Learn one more thing or two with our list of short courses.
Don't miss out on the public holiday and long weekend with our list of Women's Day events.
See 7 iconic moments from South African women in our feature on Women's Day.
---
Supercharge your event? Our Events Support Programme gets results. Contact support@capetownmagazine.com or +27 (0)21 422 2444.
Use our events section for an up-to-date overview of what's happening in the city, suburbs and dorpies. Join our newsletter and add us to your mobile home screen for the ultimate guide to discoveries in Cape Town.
Follow and like us on Twitter ❤ Facebook ❤ LinkedIn ❤ Instagram ❤ Pinterest for updates.