East Side nightlife
An overview of bars and clubs in Cape Town's East Side
Last Update: February 10, 2017
There is an undeniable lure towards roads less travelled, and the Mother City has no shortage of them. When we think of Cape Town nightlife, Long Street inevitably comes to mind, but these days there's a new booze route in town; the East City is one area that's starting to become well-known for hosting a hardcore night of debauchery.
Dias Tavern
Start the night out with a caffeine fix and something to line the stomach at this traditional Portuguese restaurant and bar. Known for its rowdy atmosphere and authentic food, the decor at Dias is something to be desired: it mainly consists of red plastic chairs, left-over World Cup memorabilia hanging from the ceiling, and walls covered in drink specials, maps and an assortment of other pictures. A combination of restaurant and sports bar, Dias is a particularly fun place to have a meal, and despite its shabby appearance, it's fully booked most weekend nights.
Top tip: Our lovely waitress, Sonia, tells us that the most popular shot from the bar is called a Soweto Toilet. "It's Amarula and banana liqueur with chocolate liqueur dropped into it. It looks like..." she says, laughing too much to finish her sentence.
Opening Times: Monday - Saturday: 11am till late (kitchen closes at 11pm)
15 Caledon Street | District Six | Cape Town | +27 (0)21 465 7547
Sugar Hut Club
Across the parking lot from Dias is the Sugar Hut Club. It's in the same building as the Castle Bar and the District Six Backpackers, but make no mistake, this swanky, little lounge is in a different league entirely. The walls are covered in slotted-together-mirrors that give way to plush wallpaper and chandeliers. The bird cage lights take the atmosphere from classy to enchanting in one of the semi-private seating areas.
Technically, it's a groove bar, not a nightclub. It's a destination venue where you can sit down, enjoy a meal and party if you want to. There's a DJ every weekend playing everything from deep funky sounds to minimal progressive."
Top tip: Try one of their wood-fired pizzas, the Ezekiel is particularly popular.
Opening Times: Wednesday – Sunday: 5pm - 2am. Pizza delivery daily 12am - 11pm. Kitchen stays open until 2am eat in.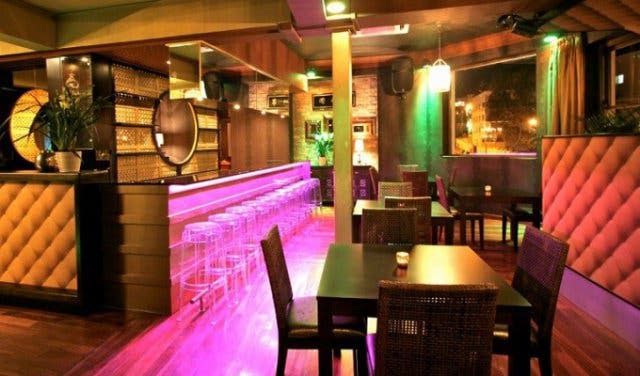 Corner of Cantebury and Constitution Street | District Six | Cape Town | +27 (0)21 801 5699
Assembly
Assembly is the perfect venue for live music; the wide open room with a stage leaves plenty of room for a crowd. The bar area has tables and there are couches running along the walls, but this isn't really a place for having a chilled drink, this is a high energy, live music and mosh pit kind of place.
Top tip: They have awesome bands playing there on a regular basis so keep an eye on their line-up.
Opening Times: Wednesdays, Fridays and Saturdays: 9pm – 4am.
61 Harrington Street | District Six | Cape Town | +27 (0)21 465 7286

Perseverance Tavern
Built in 1808 and credited as being the oldest pub in Cape Town, Percy's (as it's affectionately known) is the kind of place where you're just as likely to sit down next to a group of retirement age men as you are to take a load off alongside a couple of 20-somethings at the next table. There's biltong, chips and nuts for sale at the bar, but there's also a fairly extensive menu which serves traditional pub food from 12pm to 10pm. "We have the best trinchado in Cape Town," says the bartender.
Top tip: Choose from the 11 different draughts on tap at the bar.
Opening Times: Monday – Saturday: 12pm -10pm

83 Buitenkant Street | District Six | Cape Town | +27 (0)21 461 2440
Kimberley Hotel
Just down the road from Perseverance Tavern is Kimberley Hotel, which is the third oldest pub in Cape Town. It's also a British style pub, but the similarities between the two bars pretty much end there. Unlike its old-school neighbour, the Kimberley is frequented by a trendy, eccentric art crowd.
There's a jukebox, a boutique hotel, as well as a small café in the other room downstairs. There are rooms for functions upstairs too. The coffee shop serves breakfasts and there's also pub food available. Jean Claude van Damme is one of the many actors to have filmed in this bar, which is a popular shooting location. This spot is great on a Friday night or stop by during the week for a drink (and to use the wifi).
Top tip: Get there early for their breakfast special: R8.50 for eggs, bacon and toast if you buy a drink as well.
Opening Times: Monday –Sunday: 11am – 2am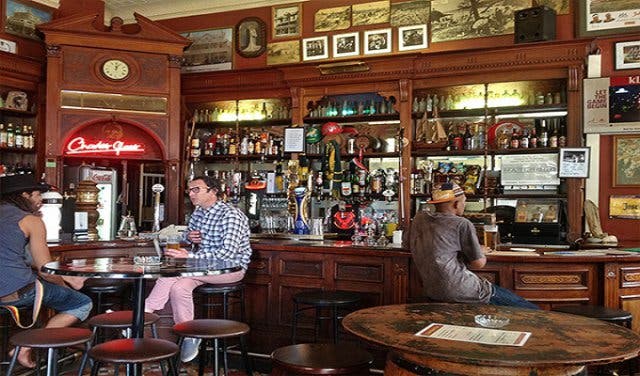 48 Roeland Street | District Six | Cape Town | +27 (0)21 461 2160
Mercury Live and Lounge
From epic live music to raucous student nights this is one of the East Side's most popular spots. Some of South Africa's best rock and alternative bands have graced its stages. It also has one of the best parties you can find in the beginning of the week, Manic Monday student nights offers cheap drinks and a packed dance floor. There's also a LMG pub quiz on Tuesday nights, starting on 3 July 2012.
Top tip: Get there early on a Monday to avoid the queue (seriously, it gets crazy long).
Opening Times: Mondays, Tuesdays, Fridays and Saturdays: 9pm – 4am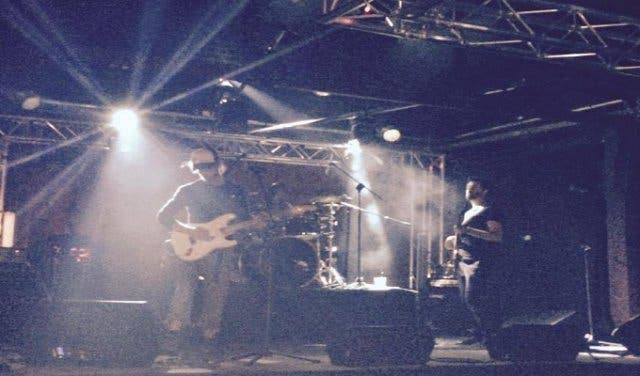 43 De Villiers Street | District Six | Cape Town | +27 ( 0)21 465 2106

The Shack
The Shack is where you go before heading next door to Mercury, it's a chilled bar with pool tables, foosball and plenty of space to sit down and enjoy your drink. The outside area is covered with a tent, and there are three rooms inside, each of which have their own bar and music. There's also a mini-kitchen that serves toasted sandwiches, burgers and chips.
Top tip: "I was pretty drunk but I seem to remember reading on the wall that they're open 365 days a year" – Julian, the intern
Opening Times: Monday – Friday: 12pm – 4am, Saturday – Sunday: 6pm – 4am.

45 de Villiers Street | District Six | Cape Town | +27 (0)21 461 5892

Cafe Oh!
Keep this sidewalk café in mind for late night snack attacks, or stop by during the week for a quick bite to eat and a cup of coffee. The café is small with highchairs at the bar and a huge portrait of Bridget Bardot on the wall.
Top tip: Try one of their delicious crêpes or milkshakes.
Opening Times: Monday – Friday: 7:30am – 2:30pm, Friday and Saturday 10pm – 4am
46 Harrington Street | District Six | Cape Town

Diva Pizza
Originally based in Obs' this little Italian restaurant has settled into the East City next door to Perseverance Tavern. Offering some of the city's best pizza and pasta, this unpretentious restaurant is a great place to go for good Italian food and some chilled fun before you head to the bar next door. They also offer take-aways for those nights when you don't want to leave your couch.
Top tip: Get there before 6pm to order their special of two pizzas for R85.
Opening Times: Monday – Sunday: 10am-10pm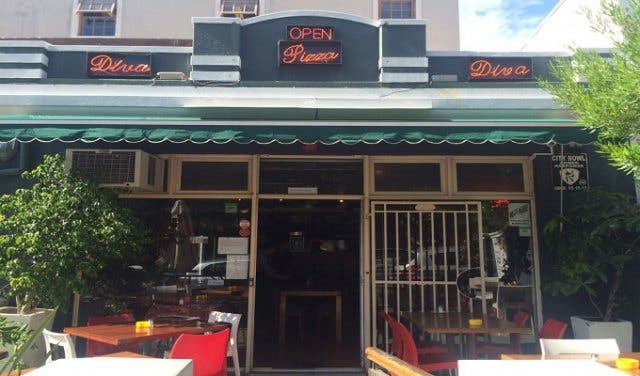 81 Buitenkant Street | District Six | Cape Town | +27 (0)21 461 0013
Que Pasa
After a meal at Dias Tavern go next door to this Latin Dance Club and work off those calories. It's the first and oldest salsa studio and club in Cape Town, and it's open every day of the week for lessons and parties. The bar, which opens on party nights, serves Latin-themed cocktails.
Top tip: Saturday night is the best time to go for a party and to practice your moves.
Opening Times: Monday – Friday: 4pm – 12am, Saturday: 10pm – 4am.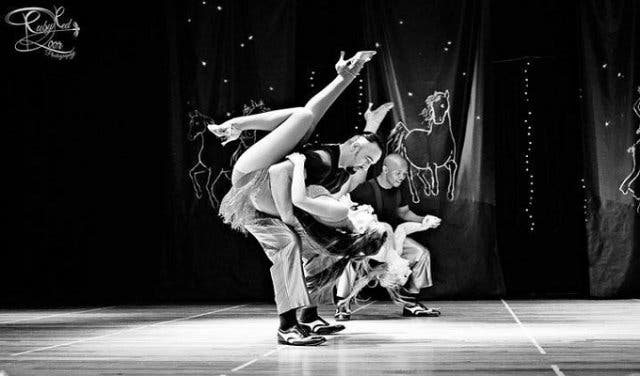 15 Caledon Street | District Six | Cape Town | +27 (0)21 465 0225

Castle Bar
This small bar is below the District Six Backpackers and the Sugar Hut Club. It's a favourite among students and backpackers for the well-priced meals that are served all day. Go there for an informal drink with friends.
Top tip: Try their ridiculously cheap breakfasts for R8.50!
Opening Times: Monday-Saturday: 7:30am -2am; Sunday 12pm – 9pm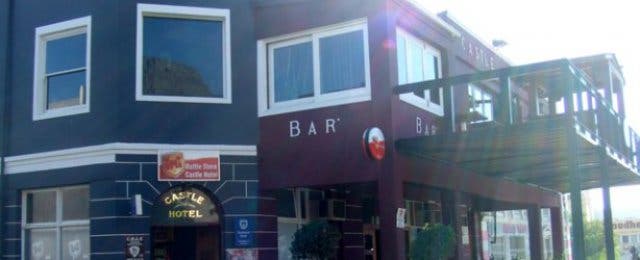 40 Constitution Street | District Six | Cape Town | +27 (0)21 461 115 444

By Lindsay Callaghan
Keep an eye out for events on the East Side or check out the newly relocated Zula Bar on Long Street.
For your monthly update on what's happening in and around Cape Town, be sure to subscribe to our popular newsletter and follow us on Facebook and Twitter.