Six South American-Inspired Courses Paired With Classy Cocktails
Fresh ceviche, gourmet tamales, and cocktails just like they serve at the Oscars
Keen for a night out with a difference? With this unique dining experience, you'll get cuisine prepared by top chefs, which includes canapés and five other courses paired with wine and cocktails (mixed by an internationally award-winning bartender), a fun vibe and live music all evening long.


GET SERVED BY TWO MASTERS OF THE KITCHEN
Ideas Cartel's next Disappearing Dining Club takes place on 6 February 2020 at The Old Foundry in Green Point (with a maximum capacity of 20 people) and will consist of a six-course tasting menu inspired by the flavours and styles of South American cuisine. The menu has been curated by Ideas Cartel's Executive Chef Luis Carlos, who hails from Colombia and was classically trained in Buenos Aires.
Carlos will be accompanied by another esteemed chef Jon Evans from the United States, who spent the bulk of his career working in and around South America. Evans now lives in Cape Town, where he has worked as a head chef, executive chef, and general manager at several well-known eateries.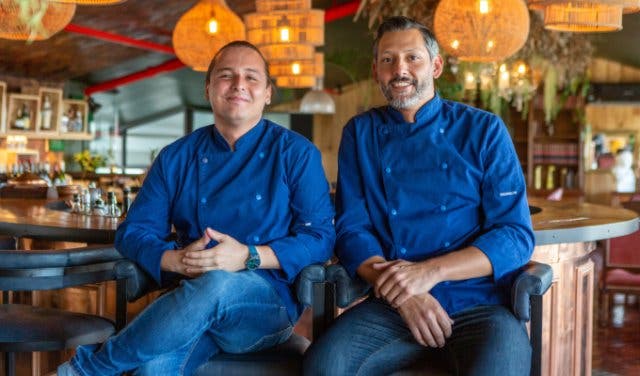 A TASTE OF SOUTH AMERICA
You can expect some truly stunning South American-style classics, such as ceviche (fresh fish marinated in lime juice), seafood, steaks, and sangria. "This is a fine-dining spin on South American cooking," says Carlos.
One dish that caught our eye is the traditional Mexican dish: the tamale, which contains blue corn masa, sous vide pork belly, chipotle chilli, chocolate, puff capers, and avocado. Is your mouth watering yet?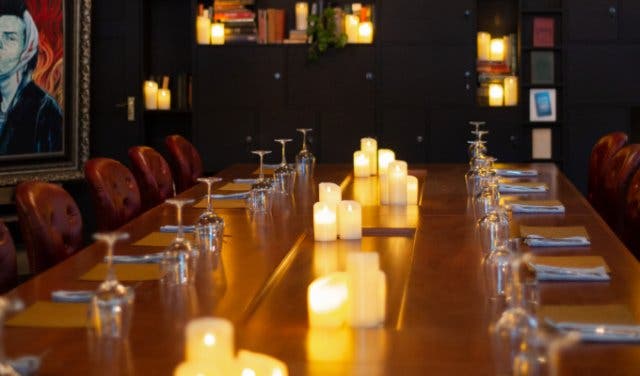 COCKTAILS FIT FOR MOVIE STARS
The evening will begin with Latin American-inspired cocktails and canapés, and features a beautiful selection of wines, mixed drinks, and cocktails paired with the food.
The cocktails will be prepared by award-winning mixologist Andrew Copsey, who has worked with the most exclusive luxury bars and resorts worldwide. His impressive CV includes working at events like The Oscars, The Monaco Grand Prix, and Wimbledon.
There will also be live music upstairs in the Cartel House Members' lounge, Frontier, both before and after dinner.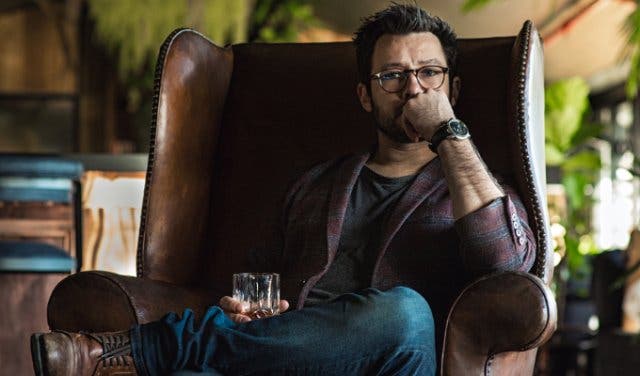 PRICE AND BOOKING INFO FOR DISAPPEARING DINING CLUB
The event costs R1 250 per person, and tickets can be purchased through the Ideas Cartel app under the Enjoy section (Upcoming Events > Enjoy > Disappearing Dining Club). Download the Ideas Cartel app.
---

Need to spend the night in Cape Town? Get 50% off your stay at Cartel House Hotel on Loop Street.
There are luxury hotels, coworking spaces, and sophisticated lounges on offer at Ideas Cartel.
You don't have to travel far to find the best cocktails in Cape Town.

---

Use our events section for an up-to-date overview of what's happening in the city, suburbs and dorpies. Join our newsletter and add us to your mobile home screen for the ultimate guide to discoveries in Cape Town.
Follow and like us on Twitter ❤ Facebook ❤ LinkedIn ❤ Instagram ❤ Pinterest for updates.

---