10 Super Creatives To Watch at Design Indaba 2020 + 4 Ways To Hack A Ticket
A Time 100, a New Yorker cover artist, award-winning engineer among the 35 creatives minds
Thomas Heatherwick, the designer who built the Zeits MOCCA and is now finishing the Google headquarters in California was a speaker in 2018. The advertising mastermind behind the global success of Havaianas, Marcello Sera, also enthralled the audience in 2014. So did Patricia Urquiola (2009), the designer whose work has been described as "the most poetic and practical furniture of the 21st Century".

35 CREATIVE GURUS OVER 3 DAYS
These are just three of the 800 speakers who have occupied the Design Indaba stage in its 25 illustrious years in Cape Town. They are architects, award-winning artists, creative directors in charge of global brands from every corner of the world, and a big part of why Design Indaba is called the Best Conference In The World. Over three days, they give soul-stirring talks on the creative way to handle current everyday life and the future. Here are some of the 35 speakers we are looking forward to watching at Design Indaba (at Artscape from 26-28 February). Plus how to get a discounted ticket.

ONE OF TIME'S 100 MOST INFLUENTIAL PEOPLE
Her name is Jeanne Gang. She is also the architect who built Aqua in Chicago, the tallest building ever built by a woman.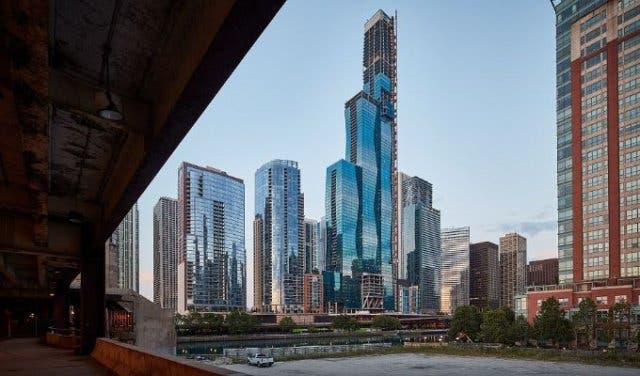 LEADER OF THE "ADVERTISING AGENCY OF THE DECADE"
Rick Brim is the Chief Creative Officer of adam&eveDDB, which under his direction won seven Grand Prix awards at the Cannes Lions International Festival of Creativity, for its brave and emotional work.

CREATIVE GURU FROM GOOGLE
The creative director of Google's Creative Labs spends his days figuring out what end-users need. He also has been exhibited at the Museum of Modern Art in New York.


THE BAND TROLLING PRO-BREXIT POLITICIANS
The British quartet banded together in January last year as a direct response to Brexit through guerilla poster campaigns.

ARTIST WHO MADE THE 2019 "PRIDE" NEW YORKER COVER
Artist Olimpia Zagnoli's vibrant and playful illustrations made it to a 2019 June New Yorker Pride Month cover last year.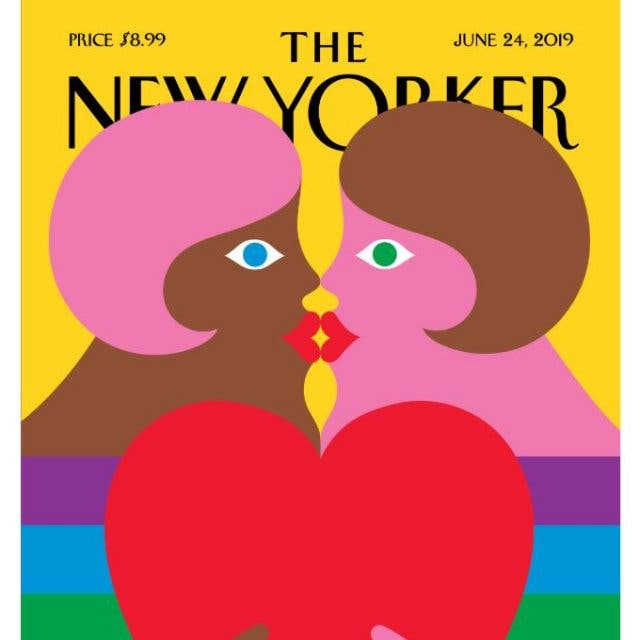 ARTIST WHO MAKES GARGANTUAN POLITICAL ART
Ibrahim Mahama's is known for his monumental installations, made from discarded materials gathered from urban environments that are stitched together and draped over architectural structures.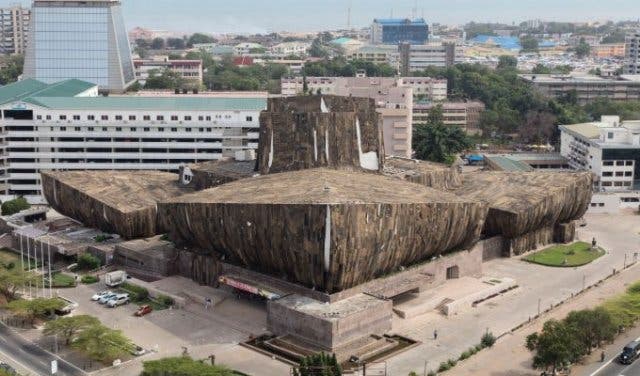 FASHION PHILANTHROPIST FOR THE HOMELESS
Bas Timmer's Sheltersuit can weather extreme conditions and has space to store belongings, plus it's made sustainably.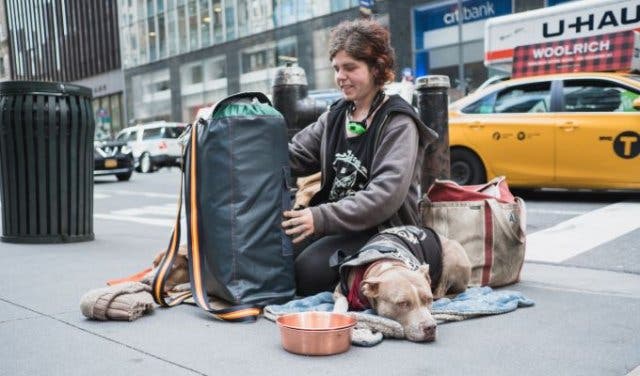 THE HUMANITARIAN CHEF
Selassie Atadlka worked for the UN before she moved into cuisine. The self-taught chef co-founded Trio Toque, the first nomadic restaurant in Dakar, Senegal.


WINNER OF OVER 350 DESIGN AWARDS
Hanif Kara is co-founder and Design Director of AKT II, whose awards include the Stirling Prize on three occasions, the latest being in 2018 for the Bloomberg Headquarters in the UK.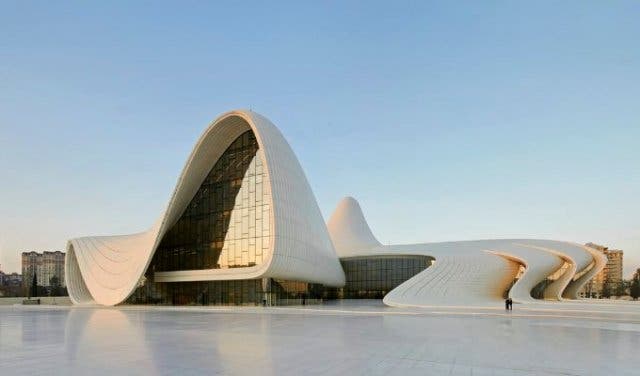 DESIGNER FIXING FASHION'S POLLUTION PROBLEM
Natsai Audrey Chieza is founder and CEO of Faber Futures, a bio design lab, and she's finding solutions to the pollution problem caused by textile dyes.


HOW TO HACK A CHEAPER TICKET
Design Indaba has not changed its ticket price since 2018. Did you also know that you can get anything from 5% to 15% off your ticket and access many other professional benefits?
Groups of 5-10 people get 5% off the ticket price, 11-25 people get 10% and more than 26 people in one group get 15% off as do alumni, students and academics.

SETA-accredited companies can get rebated and claim back 20% from the SETA

Design Indaba alumni (delegates who have attended two or more Design Indaba Conferences, including simulcast), academics and students get 15% off

You can watch the simulcast from Cape Town (just in a different room at the Artscape Theatre), Johannesburg, Durban, Port Elizabeth and Potchefstroom, and the tickets are considerably less.
THESE ARE THE TICKET PRICES YOU'LL BE HACKING
Tickets to Design Indaba cost between R6180 and R8240 for all weekend access, R3555 for one day access and R7110 for a two-day pass. Tickets can be purchased online at Webtickets.

OTHER HIGHLIGHTS TO LOOK OUT FOR AT THE DESIGN INDABA
A Platform For The Next Great Designers
Design Indaba isn't just about the established industry names. It also provides a platform for emerging designers such as Johannesburg-based mechanical engineer Phumelela Malinga, who's passion for fashion sees him challenging gender lines with his perspective on unisex fashion. Other up-and-coming designers include Cape Town fashion designer Keshia Smith, bag designer Samkelisiwe Mhlongo from Durban and textile designer Siphelele Ntombela, whose works are inspired by African history and culture.

Li Edilkoort's Annual Trend Report
Every year Dutch design influencer Li Edelkoort does a three-hour presentation on trends. This year she's shifting her focus to food, the green revolution and the direction nutrition is headed towards.
Creating Nature With Tech
Dutch artists Lonneke Gordijn and Ralph Nauta, founders of multidiscipline design company Studio Drift, believe that nature is the best designer. This is why they're bringing kinetic installations to light up the Design Indaba. The project was created in collaboration with scientists, engineers, computer programmers, universities and research facilities. The installations automatically recreate symmetry and poetry found in the natural world.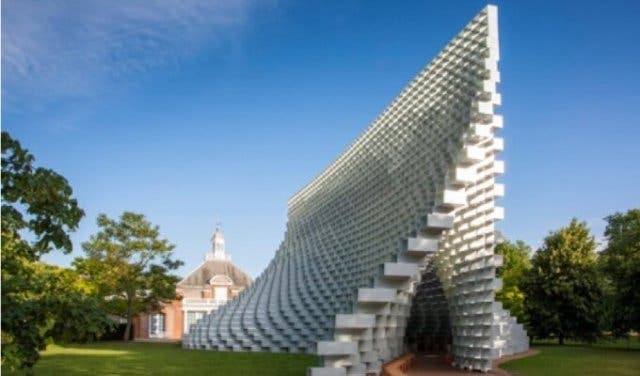 ---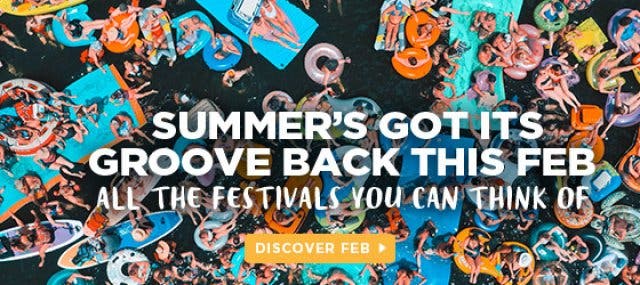 ---

Get more art and design in your life with these art galleries.

If you enjoyed the live music at Design Indaba there's more at the Cape Town live music venues.

Or catch a movie under the stars at the Galileo Open Air Cinema.

---
Supercharge your event? Our Events Support Programme gets results. Contact support@capetownmagazine.com or +27 (0)21 565 0415.
Use our events section for an up-to-date overview of what's happening in the city, 'burbs and dorpies. Join our newsletter and get quick access on the go by adding us to your mobile home screen for the ultimate guide to discoveries in Cape Town.

Follow and like us on Twitter ❤ Facebook ❤ LinkedIn ❤ Instagram ❤ Pinterest for updates.