DEVELOPING: Coronavirus COVID-19 in Cape Town. Updates + practical tips
Today's status, what to do right now, and the latest news
Last updated: 21:45, 6 April 2020
For more updates on Cape Town and coronavirus, subscribe to our weekly newsletter.
CORONAVIRUS IN CAPE TOWN: THE SITUATION NOW
The National Institute for Communicable Diseases released an update on the positive COVID-19 cases in South Africa, there are now 1,686 confirmed positive cases (31 more than yesterday), over 58,098 tests have been done so far and the country has had 50 full recoveries. Dr Mkhize has, however, warned against complacency. There have been 12 deaths from COVID-19 in South Africa - heartbreaking news that drives home that warning.

The Western Cape Department of Health has recorded 462 positive COVID-19 cases in the province (8 more than yesterday).
CRUISE PASSENGERS CALLED TO CONTACT THE DEPARTMENT OF HEALTH
The minister has also made a public call for anyone who boarded the MSC ORCHESTRA cruise liner in Durban for a trip to the Portuguese Island, on the dates 28 February - 2 March and 13-16 March, to please contact the provincial Departments of Health. They are currently looking for those cruise-goers as there have been two confirmed COVID-19 cases from people who also attended those trips.
MOBILE TESTING UNITS DISPATCHED
As President Ramaphosa announced in update to the nation, 10,000 community healthcare workers will be sent out to vulnerable areas in South Africa for door-to-door screenings (not tests). After the screening, those who are expected to likely test positive for COVID-19 will be referred to the nearest community health centre, clinic or hospital for further testing and treatment.
SOUTH AFRICA ENTERS A 21 DAY NATIONWIDE LOCKDOWN
President Cyril Ramaphosa has announced a nationwide lockdown starting from midnight on Thursday 26 March and lasting until midnight 16 April. The 21 day lockdown is aimed at flattening the curve. Read more details of the nationwide lockdown.
The South African and Western Cape governments announced lockdown regulation amendments.
HOW THE CORONAVIRUS HAS AFFECTED TRAVEL AND TRANSPORT
Public transport will still be operational for essential service workers as well as those in need of accessing essential services (such as buying groceries or needing medical attention). Air travel is prohibited under the lockdown. Stay up to date with the government's travel precautions.
YOU CAN STILL LIVE A LITTLE
You might have cancelled many plans, but we live in the age of the internet and there are endless creative ways to still live your life under lockdown. Kick off lockdown with an online party, a virtual market, or a museum day this weekend. If you're planning to hang out with your friends via video call, make it a party with our playlist of Cape Town hits.
HOW YOU CAN SUPPORT LOCAL BUSINESSES
With trading restrictions, social distancing, event cancellations, and the 21-day lockdown period, many local businesses are taking a huge hit. Order takeouts, buy online, donate, and try not to cancel any payments you can afford. The economy is under strain, but together we can keep many people afloat. Find out how you can support local businesses.
CITY OF CAPE TOWN CLOSES PARKS, BEACHES AND OTHER PUBLIC PLACES
Outside of the lockdown, the government had already taken steps to protect Capetonians by closing public facilities, including two popular CBD parks. The City of Cape Town announced on 23 March 2020 that to prevent the spread of COVID-19 all beaches are closed to the public. Like the restrictions on liquor sales, keep tabs on the other governmental restrictions in place.
Whether or not these restrictions and closures will remain in effect after the lockdown ends is not clear yet.
SUBSCRIBE TO OUR NEWSLETTER FOR UPDATES
For more updates on Cape Town and coronavirus (COVID-19), including some of the good news we all need during this trying time, subscribe to our weekly newsletter.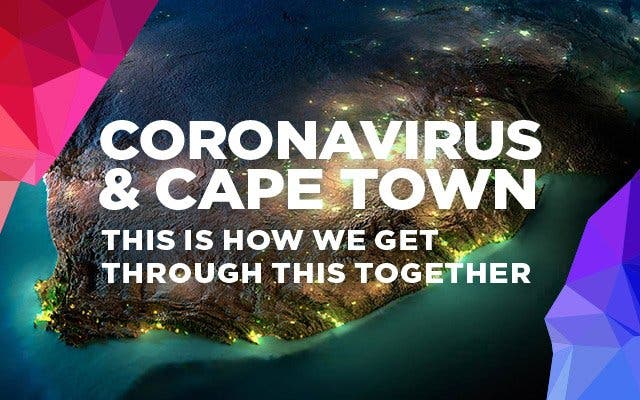 ---
Find out all you need to know about the novel coronavirus.
Need supplies? Check out these places that deliver during lockdown.
Find things to do with kids during lockdown.
Stay up to date with Cape Town's loadshedding schedules.
Since you're staying indoors for a bit, recreate some of our homely recipes.
Make the most of your weekend with our list of things to do.
---
Follow and like us on Twitter ❤ Facebook ❤ LinkedIn ❤ Instagram ❤ Pinterest for updates.