Cape Town's Treehouse Home Goes Viral – Globally (VIDEO)
A treehouse that will finally enable the boys to convince the girls to "get a treehouse"
This is no hippy fantasy – this is sophisticated living at its finest.
Looking at this sensational house you immediately sense you are part of a forest; this tall slender structure mimics the surrounding trees. Its mastery and majesty hold your attention like an interesting friend.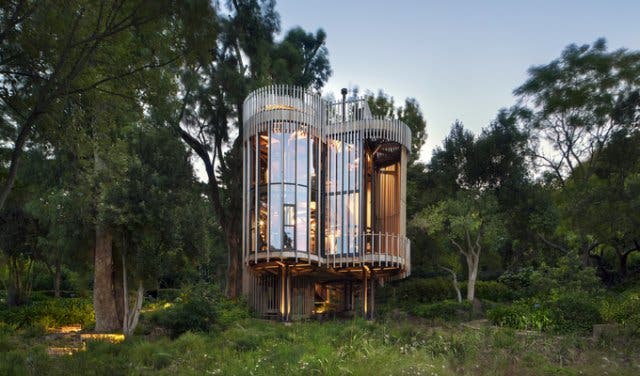 Cape Town architects Pieter Malan and Jan-Heyn Vorster of Malan Vorster Architecture Interior Design are responsible for this incredible design. Magnificent laser-cut and folded Corten steel columns, arms and rings mirror the form of trees, which effortlessly compliment the timber craftsmanship. These untreated materials will age naturally, as the architects hope this will help the building tonally blend with the natural surrounds over time.
The three four-storey cylindrical towers stand on stilts tricking the eye into thinking the building is floating. While the only privacy is offered by the wrap-around red cedar walls, the enormous windows amplify the view.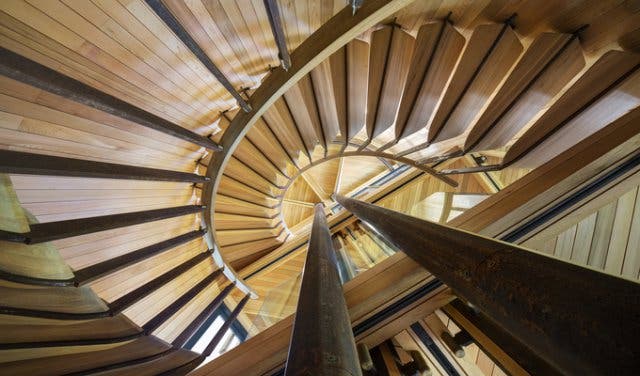 The effortless geometry and lines make for spectacular viewing inside, while the open landscape and forest outside continues the serenity and beauty.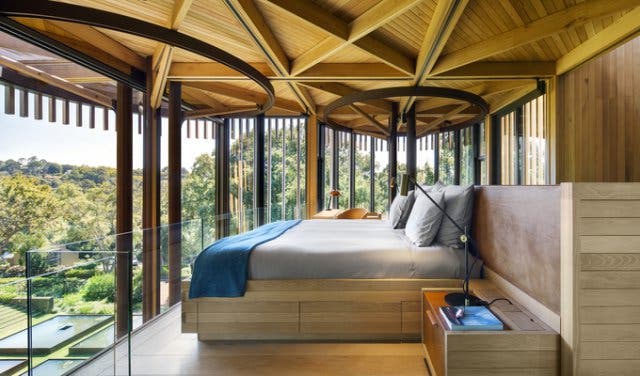 This modern, one-bedroom wonder home is sure to keep its residents happy and free-spirited for a long time to come.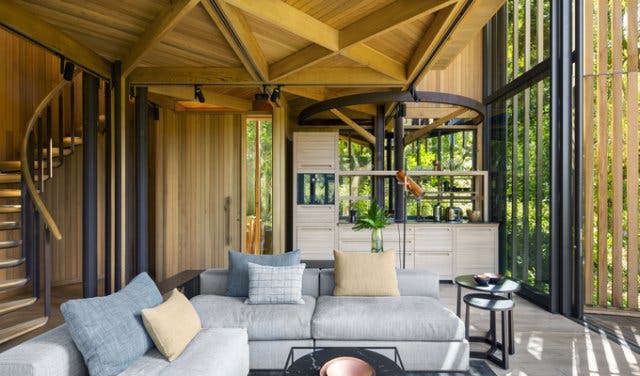 A treehouse where both girls and boys are allowed: Only enter to be delighted.
If you are feeling the need to explore the forest, check out Cape Town's hiking trails or contour paths. Or if you simply need to sit back and relax in all nature has to offer, try these romantic get aways or unusual places to stay. Let us know if you find something we haven't yet found.
Photographers: Adam Letch and Mickey Hoyle
By: Tonnea Bradbury
----
Check out our events section for an up-to-date overview of happenings in Cape Town. Also, don't forget to subscribe to our newsletter and if you have a smartphone, add m.capetownmagazine.com to your home screen for quick access on the go!
Follow us on Twitter, like us on Facebook, join our Google+ circle, connect with us on LinkedIn, check out our photos on Instagram and follow our Pinterest boards for updates on what's happening in and around the Mother City!