Sweet Spots For An Epic Easter Egg Hunt
Ideas, events and places for Easter egg hunts in Cape Town
--
Please note that due to the guidelines set out by the government about the coronavirus (COVID-19), some events and/or their details are subject to change in the coming days and weeks. We are taking the time to contact event organisers to confirm details and safety measures that will be in place, and will communicate those as we receive them.
Find out how to stay safe while you're out and get updates on coronavirus COVID-19.
--
For many, the most fun part about Easter is the food, especially the chocolate variety. The adventure of hiding and finding decadent treats is just as fun as finishing a whole box of marshmallow eggs.
Host your own egg hunt among shoulder-high tree roots at a park or attend a hunt at the movies. We've rounded up some ideas and events for a great season of Easter egg hunting in Cape Town.
EGG HUNTING AND A SNOEK BRAAI IN TABLE VIEW
In the Blouberg/Tableview area, Driftwood Cafe is an eatery and garden on the banks of a waterway locals love for the family-friendly and pet-friendly atmosphere. The Easter egg hunt on Family Day invites children under the age of 12 years to bring their own baskets for the scavenge while mom and dad enjoy the buffet lunch. There will also be face painting and a jumping castle. If you can't make the egg hunt, there'll be a snoek braai on Good Friday with side dishes and pickled fish, of course. Ten percent of proceeds will go to Peace Homes, a charity which gives young victims of abuse and neglect a second chance by giving them a sense of dignity.
Snoek braai
Date: Friday, 10 April, 12 noon–3pm
Price: R120 for children under 12, R135 for the buffet
Egg hunt and buffet
Date: Monday, 13 April, from 12 noon
Price: R70–R135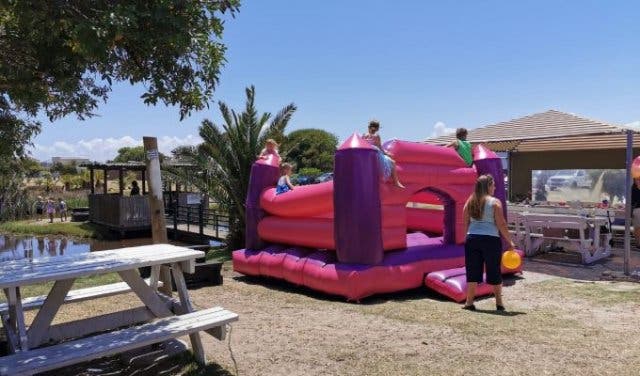 Driftwood Cafe, Cnr Hampstead Close and Parklands Main Road, Table View | +27(0)21 556 8897 | driftwoodcafe5@gmail.com
EGG HUNTING IN THE MOVIES
The Galileo Open Air Cinema is hosting an Easter egg hunt and showing Wonder Park at Meerendal Wine Estate. The movie tells the story of a girl named June who creates an imaginative amusement park. There are jumping castles, face painting, colouring-in, games, and activities to keep the kids enthralled. There will also be childminders to keep the little tykes occupied while you peruse the food market and relax on the lawn. Get free entry for your child under 10 when you book online for The Galileo Open Air Cinema.
Price: R170, book online (each full-price ticket includes entry, backrest, blanket and Frey chocolate. Blankets and backrests are available to rent for R10–R20)
Date: Sunday, 12 April, from 4pm

Meerendal Wine Estate, Vissershok Rd, Durbanville Hills | hello@thegalileo.co.za | +27(0)71 471 8728
RUSTIC EGG HUNT AT THE STABLES
Canterberry Stables is a horse riding centre that offers a comfy, relaxed farm environment perfect for an Easter egg hunt filled with family activities. Your ticket grants you access to free games and activities and all the Easter eggs you can find. You can expect pony rides, canoe rides on the dam, jungle gyms and plenty more. Children can feed the farm animals, so bring along some veggies to share. Browse the stalls for food and drink or bring your own picnic basket as well as a gazebo or umbrella.
Price: R125 per person or R450 for a family of four; booking essential via WhatsApp +27(0)67 321 4387
Date: Monday, 13 April, 12 noon–7pm


Canterberry Stables, Suid-Agter-Paarl Rd, Paarl | +27(0)67 321 4387
SOME EASTER CUSTOMS ARE OF PAGAN ORIGIN
Did you know that the use of Easter eggs may have its origin in Paganism? The Pagan Freedom Day Movement (PFDM) was born to facilitate an annual celebration of Pagan Religious Freedom in South Africa on Freedom Day, 27 April. This year, the movement is celebrating Freedom Day with a day filled of magick (that's the Archaic spelling of magic, in case you didn't know). There will be an egg hunt for kids along with a jumping castle, face painting and a hula hoop demonstration. Plus enjoy food and drink vendors, live music, fire poi, belly dancers, and plenty more. Every background, ethnicity, and gender is invited to bring a blanket or pull up a chair and celebrate with friends and family.
Price: Free entry
Date: Monday, 27 April, 12 noon–8pm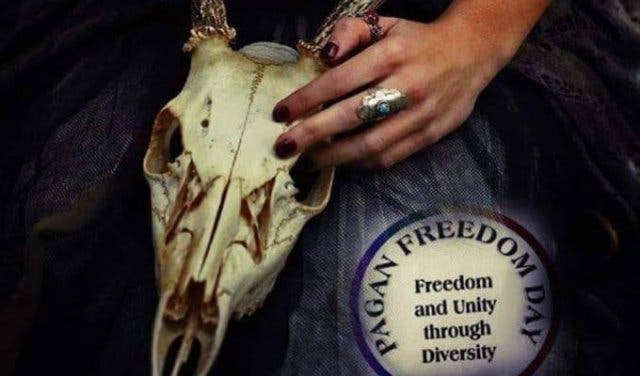 Daytona Venue, 5 Daytona, Killarney Gardens | +27(0)61 181 5660 | madeleinswart1985@gmail.com
ARE YOU A SUPERMOM OR DAD? PLAN YOUR OWN HUNTS
HOW TO SUCCESSFULLY SET UP A HUNT:
Purchase, paint or wrap your eggs in different colours and group them accordingly.

Ensure that there are equal amounts of each colour egg or treat.

Hide the eggs in your garden or at the park.

Assign each child a colour that they are allowed to collect.

The first child to collect all the eggs in their assigned colour can win a special prize.
WATCH: QUICK, EASY AND CREATIVE EASTER TREATS
SECRET SPOT TO HIDE EGGS AMONGST SHOULDER-HIGH TREE ROOTS
A great park for an Easter egg hunt is the Arderne Gardens, a public park and arboretum in Claremont. There are plenty of good places to hide your treasures amongst trees and garden paths. The Moreton Bay fig (also known locally as the wedding tree because it's a popular backdrop for wedding photos) is particularly good because it features shoulder-high roots which create wonderful hiding places.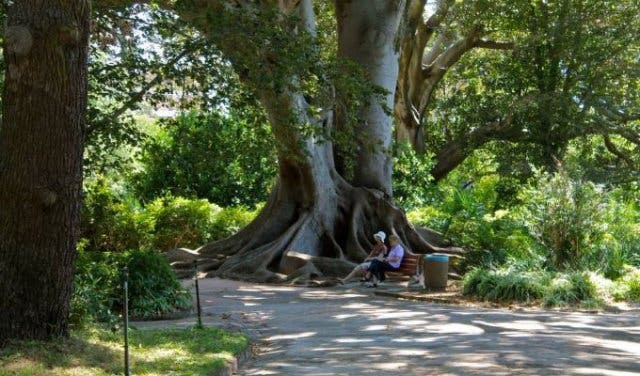 ---
Get in the mood by taking a peek at our regularly updates overview about Easter events.
How do you celebrate public holiday Freedom Day? Take a look at these Freedom Day events.
Keep them entertained with these free and cheap things to do with kids.
When was the last time you made your own pickled fish?
---
Use our events section for an up-to-date overview of what's happening in the city, 'burbs and dorpies. Join our newsletter and get quick access on the go by adding us to your mobile home screen for the ultimate guide to discoveries in Cape Town.

Follow and like us on Twitter ❤ Facebook ❤ LinkedIn ❤ Instagram ❤ Pinterest for updates.