ProTea Cape Town: The Professional Teatox
Cleanse, revitalise and detox your body with this powerful five-ingredient health tea
"We're really just trying to create a 'healthy community'," says Luke Bodenstein, co-owner of ProTea Cape Town. "We want to promote a healthy lifestyle that is easy and convenient."
Luke, along with his brother Carl and cousin, Andrew Bodenstein co-own ProTea Cape Town – a proudly South African health tea start-up. Operating from the picturesque coastal suburb of Noordhoek, the ProTea team – or ProTeam rather – seek to promote a healthy way of living through daily 'teatoxing' (that is, detoxing with tea).
It all started towards the end of 2015. It was then that the Bodenstein-trio, owing to their very active lifestyles, was attempting to locate an established health product that would supplement their busy lives with a key emphasis on convenience. While looking around the market, they ran into all sorts of health tea products overseas, but nothing quite the same in South Africa.
Identifying a gap in the market – as a result of the lack of similar products in Mzansi that suited this particular health-convenient need – Luke, Carl and Andrew decided to develop their own health tea brand.
"We thought that there is clearly a demand for it and it would be great for us as well as we would use our own product," further explains Carl. "We have developed our own blend and ratio of ingredients creating the ultimate product that we enjoy too."
And so, ProTea Cape Town was born.
Ultimately developed to encourage a healthier lifestyle; ProTea – the name is a play on the word 'protea', an indigenous plant synonymous with South Africa and its beauty where each material pyramid ProTea teabag string is aptly fitted with a geometric protea logo – provides users with a wide range of health and detox benefits. Offering customers five different teatox programmes – three days, five days, seven days, 10 days and the ProTeam recommended, two week option – ProTea-drinkers are required to drink two cups – one in the morning and another in the evening – daily.
"Drinking tea is engrained in a lot of people's lives already," elaborates Luke. "So we encourage people to replace their daily cup of tea with ProTea – one in the morning and one at night – consistently for a period of time, which can be repeated over a monthly basis."
Although typically made with boiling water and drank as a warm beverage, consumers are welcome to spice things up a bit and experiment with the tea by mixing it into their morning meal, drinking it as an iced tea or even adding honey and lemon for an extra kick. What's more, with each cup taking approximately only three minutes (at most) to make; it is super easy and convenient to incorporate two cups of ProTea into any daily routine.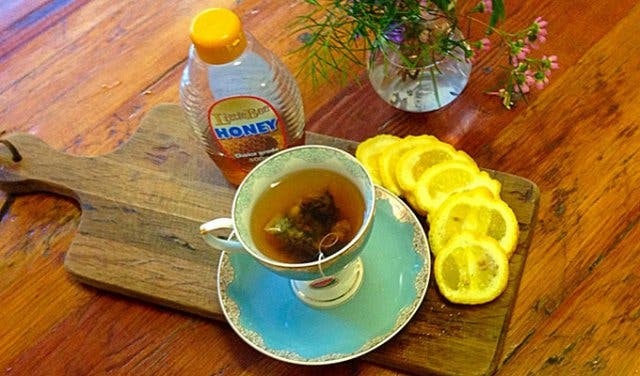 "It's a great starting point for many," adds Carl. "Our goal is for users to implement a teatox into their daily lives and then use our Instagram and Facebook pages for day-to-day inspiration. It's on these platforms that we engage with our users encouraging them to drink their ProTea as well as provide healthy food options."
Comprising a total of five ingredients – the founders source their tea's components from Asia due to the East's commitment to natural and high-quality (attributes the group believe in whole-heartedly) – each teabag is jam-packed with valuable antioxidants and health benefits to aid in boosting metabolisms and even weight-loss.
"It boils down to the ingredients in the end; why we chose them and what their desired effect is. The idea is regular teatox cleanses and repeated cycles," explains Andrew.
"We encourage users to try our two week teatox and to stick to it. It's important to incorporate ProTea into a basic healthy lifestyle as well," Luke adds.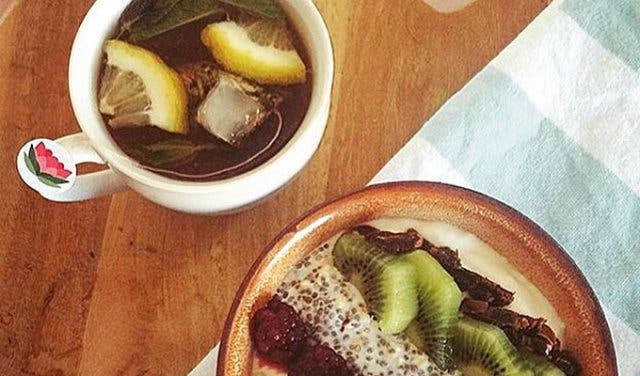 So, what's exactly in a cuppa ProTea?
GREEN TEA: Originating in China, Green Tea is billed as one of the most widely brewed ancient teas worldwide and forms the basis of the ProTea formula. Research has shown that Green Tea provides a boost in one's metabolic and fat oxidation rates furthermore providing drinkers with a natural source of valuable antioxidants.
GARCINIA CAMBOGIA: The Garcinia Cambogia fruit is a popular supplement containing hydroxycitric acid (HCA), which has shown to aid in weight-loss. The fruit is also a powerful natural appetite suppressant and it's for this reason that it's incorporated into the ProTea formula.
JASMINE: Believed to originate in the Himalayas, Jasmine is well-known for its pleasant aroma and floral taste as well as high levels of antioxidants, which has shown to aid in the lowering of cholesterol. The ProTea flavour can be somewhat attributed to the fragrant Jasmine plant.
PU-ERH TEA: Focusing on the reduction of triglycerides* in one's blood streams as well as low-density lipoprotein (LDL) or "bad" cholesterol, Pu-erh Tea – originating from China – seeks to instead raise the amount of high-density lipoprotein (HDL) or "good" cholesterol. The tea leaf also assists in burning fat by aiding in digestion.
LOTUS FLOWER: Used in the ProTea formula to enhance the detox experience, the ProTea formula includes Lotus Flower to sweeten the flavour of the tea as well as for its wide range of well-known calmative effects, which are understood to promote relaxation.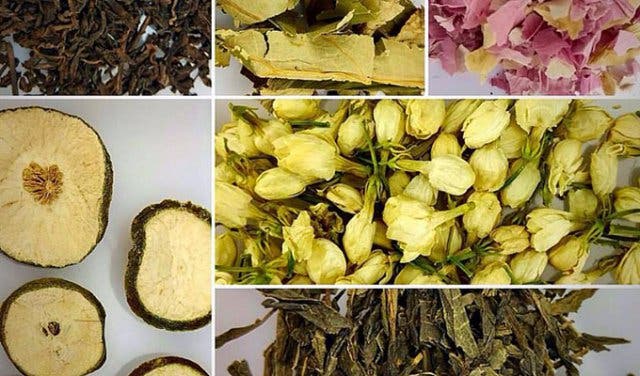 Although currently only offering a single 'winning' ProTea blend owing to the ProTeam's faith in their product and its benefits as they continue to drink it daily; at a later stage the trio hope to create other teatoxing formulas as well as incorporate proudly South African ingredients such as Rooibos.
Ideal for the fitness-freak looking for an everyday supplement, the health-conscious individual wanting to add to their daily wellbeing as well as the everyday man seeking a healthier lifestyle, ProTea is the ideal addition to enhance anyone's daily routine. So, add two cups of ProTea Cape Town into your day-to-day mix and get your body on the ProTea health-track.
"Ultimately, we're excited to start the journey with people who seek an active, healthy and balanced lifestyle and will continue to inspire and motivate people to pursue and achieve these goals daily," the ProTeam concludes.
PROTEA TEATOX PLANS AND PRICES (Last Updated November 2016):
| | | | | |
| --- | --- | --- | --- | --- |
| PROTEA | DAYS | TEABAGS | DESCRIPTION | PRICE |
| The Tiny Teatox | 3 Days | 6 Teabags | Ideal for a quick health boost. | R35 |
| The Kickstarter | 5 Days | 10 Teabags | Ideal for an extended health boost. | R50 |
| The Advanced | 7 Days | 14 Teabags | Ideal for those following weekly diet plans. | R65 |
| The Elite | 10 Days | 20 Teabags | One of ProTea's most popular packs – ideal for those committed to following a diet plan. | R85 |
| The All-In | 14 Days | 28 Teabags | Ideal for those following extended weekly diet plans. | R110 |
PROTEA SUPPLIERS: Juiced. Co or online from ProTea's website (available throughout South Africa)
Tip: Follow ProTea Cape Town on Facebook and Instagram.
NOTE: ProTea Cape Town is not advisable for young children and pregnant or breast feeding women.
*A triglyceride is an ester derived from glycerol and three fatty acids. Triglycerides are the main constituents of body fat in humans and other animals, as well as vegetable fat.
www.proteacapetown.com | proteacapetown@outlook.com | +27 (0) 78 132 2162
---
Use our events section for an up-to-date overview of happenings in Cape Town. Also, don't forget to subscribe to our newsletter and if you have a smartphone, add m.capetownmagazine.com to your home screen for quick access on the go!
Follow us on Twitter, like us on Facebook, join our Google+ circle, connect with us on LinkedIn, check out our photos on Instagram and follow our Pinterest boards for updates on what's happening in and around the Mother City.