Top Cigar Bars in Cape Town
Restaurants and bars where having a puff is a pleasure
Last Update 20 April 2018
Small, tall, thin and fat, the world's cigars come in all shapes and sizes, from a dainty cigarillo flavoured with cherry, to a buxom Cuban, heady and robust. This isn't an article promoting smoking though; we all know it can be bad for you. No, this listing is a celebration of a timeless luxury backed by a tradition spanning hundreds of years—the simple act of enjoying a fine cigar with a fine drink in a fine Cape Town cigar bar.

Raleigh's Cigar Bar at The Westin Cape Town
A modern-styled bar in an urban setting right in the heart of Cape Town's foreshore precinct, Raleigh's Cigar Bar at The Westin Cape Town sports plush leather armchairs which ooze comfort. The real prize lies in the selection of whiskey, cognac, brandy and cigars. From the finest of the Scottish Isles to the Irish plains and even Japan, here you'll find a tot that's right for you – best enjoyed with Raleigh's selection of over 30 different imported cigars. Complete the experience by ordering something from the tapas and light meal menu, with options ranging from chilli marinated olives, salt and pepper fried calamari and shisanyama grilled beef to name a few.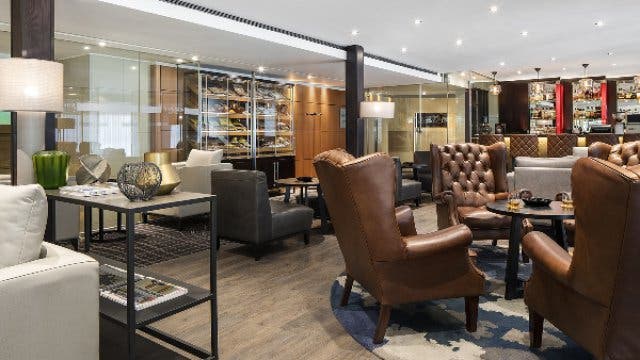 The Westin Cape Town | Convention Square | Lower Long Street
Van Ryn's Distillery and Brandy Cellar
Sink into plush furnishings and an equally rich history at this Stellenbosch estate. The structure was established in 1845, and the distillery in 1905; where, to this day, they distil fine brandies through copper postils. The brandy is then mellowed and aged in oak barrels. If you're keen to see how one of these barrels is made traditionally, there's a cooper on site who will gladly give you a demonstration. Then, do a chocolate and brandy tasting, they have Belgium chocolate especially made for this purpose. Cap off the perfect day by enjoying one of the many Cubans on offer out in the sunshine with the brandy you like best.

Van Ryn Road | Vlottenburg | Stellenbosch | +27 (0)21 881 3875
The Union Bar at The Table Bay Hotel
If sailors were gentlemen, this is where you'd find them. The bar is on the ground floor of the elegant Table Bay Hotel, and makes for an inviting place to puff on a cigar; wood panelled walls, maps in frames, and copper finishings swim together for a maritime feel. Come during cocktail hour for a classic martini, or head to the hotel's fine dining restaurant, The Atlantic Grill for dinner; afterwards amble over to the bar for a digestif and cigar.

The Table Bay Hotel | Quay 6 | Victoria and Alfred Waterfront | Cape Town | +27 (0)21 406 5000
Sansibar Cigar and Whisky Lounge
The design of this intimate bar is a salute to the tobacco producing countries of the world. It has a masculine, old world feel that's complemented by dark polished wood, leather couches and slow-moving fans. The single-malt whisky selection is extensive, and has been created with accompanying hand-rolled cigars in mind.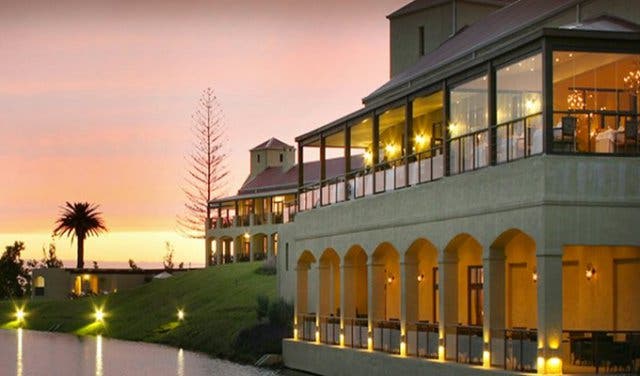 Asara Wine Estate| Polkadraai Road| Stellenbosch | +27 (0)21 888 8000
Greenways Hotel
On green sloping lawns in Claremont stands a Victorian homestead that's been converted into a five-star hotel. Not just a place to lay your head though, the hotel also houses a restaurant, Ashton's, which is all about 'the dining experience'. With this in mind, you're encouraged to retire to the original cigar library after dinner for a whisky and a smoke. Their quality collection isn't huge, so you're also encouraged to bring your own cigars.

No. 1 Torquay Avenue | Upper Claremont | Bishopscourt | Cape Town | +27 (0)21 761 1792
Harveys Bar at Winchester Mansions
This recently updated watering-hole may not sell cigars, but it's just the place to smoke them. Looking out onto Cape Town's iconic promenade, it's easy to spend a few hours here absorbing the salty air while blowing out sweet smoke. Should you feel hungry there's an adjacent restaurant, or if you prefer your spot at the bar, there are snacks and light meals on offer.

Winchester Mansions | 221 Beach Road | Sea Point | +27 (0)21 434 2351
Cape to Cuba
This bar and restaurant is as close as you'll get to Cuba while still remaining in Cape Town. There's a branch in Stellenbosch as well as on Long Street in the City Centre, but the original (and best) is in Kalk Bay. The décor is vintage and rustic, and never breaks character. After a lazy day of antiquing in the town, set up shop under a palm tree in the Che Bar and order a classic Cuban cocktail with a cigar to match.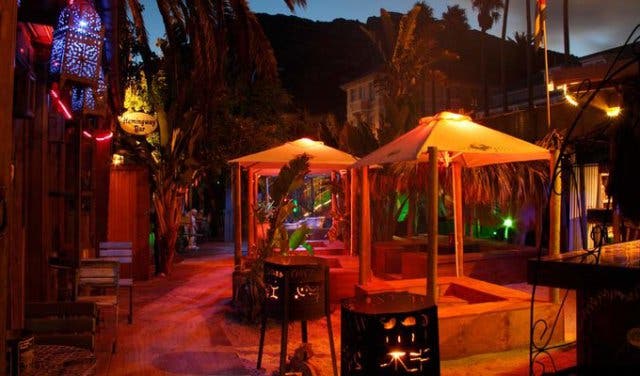 165 Main Road | Kalk Bay | +27 (0)21 788 1566
Marimba's Restaurant & Cigar Bar
Like your cigar cut to the swing of jazz? Then head to Marimba for nights of African jazz in their cigar bar. The feel is contemporary African, but oh-so-swish. Plus, this bar has the bonus of being the only place in the Cape Town International Conference Centre (CTICC) where you are allowed to smoke indoors.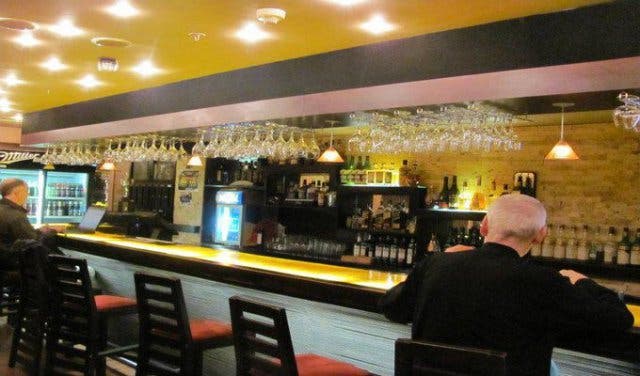 CTICC | Corner Heerengracht and Coen Steytler |Foreshore | Cape Town| +27(0)21 418 3366
Cubana Latino Café and Cigar Lounge
These guys take their cigars seriously. Feel pampered in their lounge by knowledgeable 'cigar ladies' who can offer you everything from mainstream flavoured cigars to Cuban and Dominican hand-rolled beauties. They even have their own brand of cigars. Soak up the smoke with the colourful atmosphere and equally bright cocktails.

9 Marine Circle | Table View | Cape Town | +27 (0)21 557 7320
If you're a true cigar fan then you must visit Sturk's Tobacconists on Green Market Square (+27 (0) 21 423 3928). This specialised shop has been running for 261 years, and is a treasure trove of tobacco. Expect hand-rolled cigars, tobacco blends mixed in-house, pipes, humidors, as well as knowledgeable service.
By Malu Lambert
---
Test and try the best whisky and gin at the Whisky And Gin Live 2019.
Have a look at some of the new startups in Cape Town such as QUENCH - the latest alcohol delivery app in Stellenbosch and soon in Cape Town. Also read about StartUp BootCamp, the new Global Start Up Accellerator Programme that just launched in Cape Town!
---
Find out more about the new tech reboot to Cape Town's emergency call centre. Interested in the unfinished foreshore bridge? Have a look at the progress the plans are making to the bridge.
---
STAY TUNED AND SUBSCRIBE TO OUR NEWSLETTER FOR MORE INFORMATION
---
The Mother City is fast developing so to keep you clued up; we've rounded up some of the hottest latest additions to Cape Town in our New Restaurants and Hot Spots overview. Discover it
---
Use our events section for an up-to-date overview of happenings in Cape Town. Also, don't forget to subscribe to our newsletter and if you have a smartphone, add m.capetownmagazine.com to your home screen for quick access on the go! Follow us on Twitter, like us on Facebook, join our Google+ circle, connect with us on LinkedIn, check out our photos on Instagram and follow our Pinterest boards for updates on what's happening in and around the Mother City