In Korea You Braai At The Table
Try this at Chopsticks & Table, the Korean restaurant in town
Korean cuisine is one of the least explored cuisines of the East, and yet it's healthy, delicious and sociable. Think piquant flavours, crunchy textures and satisfying variety. A new place in town, Chopsticks & Table, brings you the this East Asian nation's food, with friendly service and a peek into Korean culture.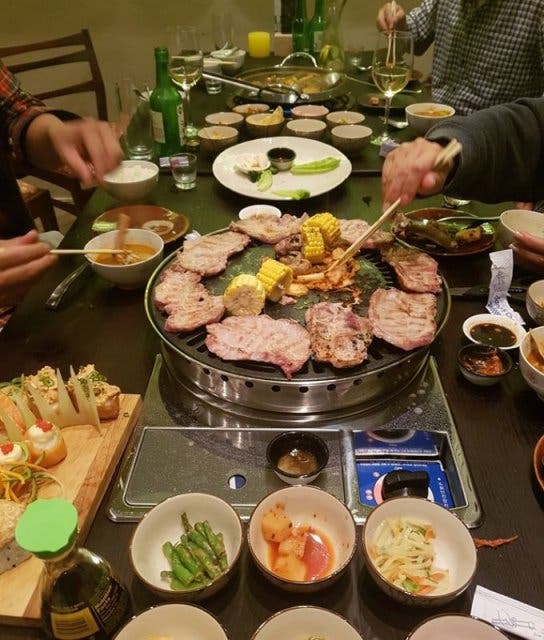 "'Chopsticks' symbolises the culture of Korea and 'Table' represents the location of our restaurant, situated beneath Table Mountain," says Korean owner John Park. "We owned a Korean Restaurant in Mowbray called Park's Menu 10 years ago and due to recommendations from past customers to open another restaurant, we have decided to open this restaurant."
YOU KNOW KIMCHI. HOW ABOUT KIMBAP (THE KOREAN CALIFORNIA ROLL)?
Probably the most well-known of Korean dishes is kimchi, a spicy fermented cabbage served as a side dish. But there's so much more to explore, such as kimbap (beef, cooked egg and vegetables rolled in rice, covered with a nori (seaweed) sheet and sliced into bite-sized pieces, and jeon (Korean-style pancakes made with beef, pork, tofu and vegetables) (R47–R159).
SHARING FOOD FROM A BRAAI ON THE TABLE
The main menu offers a la carte dishes such as Korean ramen noodles called ramyeon and a Korean poke bowl filled with vegetables, rice and salmon, tuna or tofu (R95–R147). To get a taste of sociable Korean culture, try the table-sharing menus, which cater to up to four guests (R185–R620) seated at handcrafted tables with a grill in the centre.
Each menu includes a main ingredient such as pork (ssamgyeopsal) or beef (galbi), steamed rice, eight side dishes (bancheon), three sauces and lettuce leaves. The meat is cooked on the grill and to eat it, diners take a lettuce leaf, add meat, rice, a bit of a side dish and sauce, then wrap it up and bite into the deliciousness.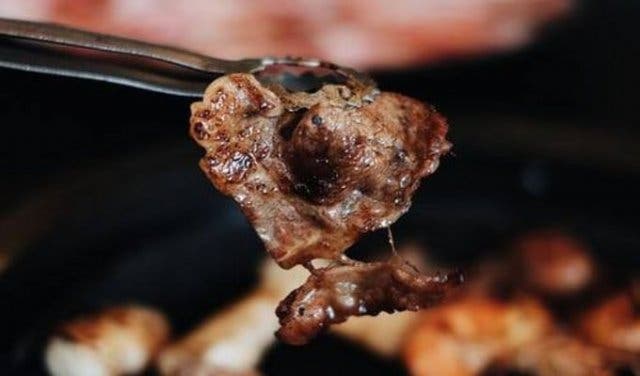 Wash it down with soju, a clear spirit usually made from distilled rice and disarmingly potent.
There's also a sushi menu, or eat as much as you like for R185 (R92 for children under 12) from Monday to Friday 12 noon–2pm and 6pm–10pm.
SING AFTER YOUR SUPPER
Another thing that's firmly entrenched in Korean culture: Karaoke. At the back of the restaurant, you'll find a karaoke room which needs to be reserved in advance. This private room is ideal for groups of up to six friends who love singing Korean pop music and English classics.
CHOPSTICKS & TABLE
Address: 50 New Church Street, city centre
Contact: +27(0)21 422 1884
Hours: Monday–Saturday: 12 noon–10:30pm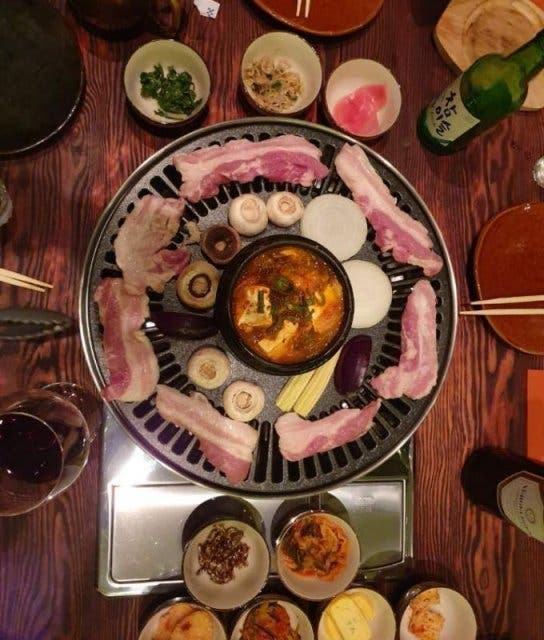 ---
ABOUT #CapeTownMagNew:
#CapeTownMagNew discovers exciting new places in and around Cape Town and the Western Cape. We celebrate entrepreneurship and we tell their unique stories.
Follow #CapeTownMagNew on Twitter and Facebook for the latest updates or read more here about new places in Cape Town.
PLUS: NOMINATE A FRIEND'S NEW BUSINESS
You never forget the people who supported you when you first started out. That's why we're giving you the chance to nominate your family member or friend's new business to win R60 000's worth of activations and the chance to win a Yoco starter pack. Just click to fill out a form (less than a minute) to nominate a new business.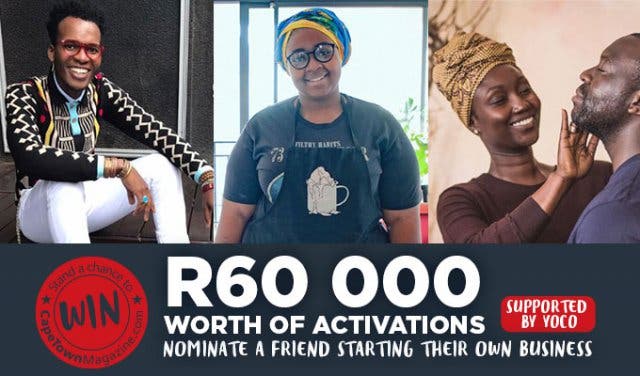 ---
If you love grilling your food over a fire, find out how to become a braai master or check out awesome braai spots in Cape Town.
Grab the microphone and let loose at these karaoke spots in Cape Town.
---
Use our events section for an up-to-date overview of what's happening in the city, 'burbs and dorpies. Join our newsletter and get quick access on the go by adding us to your mobile home screen for the ultimate guide to discoveries in Cape Town.

Follow and like us on Twitter ❤ Facebook ❤ LinkedIn ❤ Instagram ❤ Pinterest for updates.