Happy World Oceans Day 2017
"Our Oceans, Our Future"
Last Update 6 June 2017
Globally, once a year on June eighth, we dedicate a day to celebrating our incomparable oceans. World Oceans Day serves as an opportunity for us all to take a moment to take measure of the global sustainable development challenges we face and come together to preserve the ocean for the future we want. The theme this year is 'Our Oceans, Our Future'
Whilst the occasion has been celebrated unofficially since the 1992 Earth Summit in Rio de Janeiro, the United Nations General Assembly passed a resolution to officially recognize World Oceans Day each year in June - coinciding with June being National Environment Month.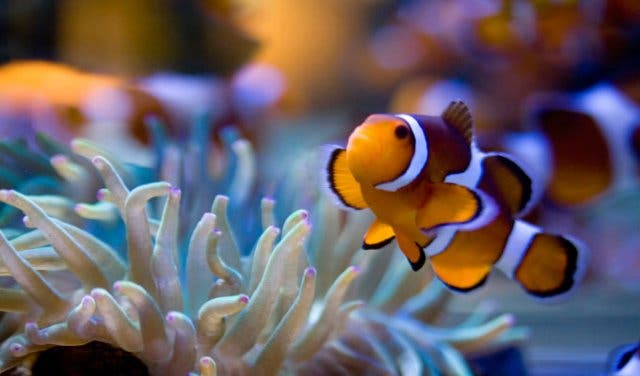 REASONS TO CELEBRATE WORLD OCEANS DAY 2017
Oceans cover 70% of the Earth's surface, contain 97% of the Earth's water, and represent 99% of the living space on the planet by volume.
More than three billion people depend on marine and coastal biodiversity for their livelihoods.
The Pacific Ocean is the largest ocean on the planet, covering 30% of the Earth's surface.
Oceans are home to nearly 200,000 known species, but the actual number of species it contains may be as high as a million.
Oceans absorb around 30% of the carbon dioxide produced by humans.
Oceans serve as the world's largest source of protein, with more than 2.6 billion people depending on the oceans for their primary source of protein.
As much as 40 per cent of the world's oceans are heavily affected by human activities like pollution, depleted fisheries, and loss of coastal habitats.
The day gives us all the opportunity to celebrate the world's shared oceans and to raise awareness about the crucial role the oceans hold in lives. Interesting to not is that the Conservation Action Focus for 2017 is, "Encouraging solutions t plastic pollution and preventing marine litter for a healthier ocean and a better future.
We most certainly are not left out as South Africans, we commemorate the day by emphasising the impact of the oceans in our country and the many ways these oceans contribute to our economy. Let's not 'wave' our future goodbye by polluting our beautiful sea.
WAYS TO CELEBRATE WORLD OCEANS DAY 2017
Visit the Two Oceans Aquarium.
Visit Boulders Beach to get a stunning view of the ocean, and penguins(ocean is their home after all)
Support the local fisherman by buying some local produce.
Go to your closest beach and pick up some litter.
By Tarina Meiring
---
In celebrating the environment be aware that Cape Town is now in Level 4 Water Restrictions. Have a look what that means and what you need to do to conserve water this trying season for the Mother City! Stuck for things to do when it storm why not check out our Things To Do When It Rains overview.
---
It is winter time which means getting snug in great places - have a look at the winter accomodations around the city this winter season. Check out some of our favourite recipes this winter - with the Mulled Wine recipe to spice up your evenings.
---
STAY TUNED AND SUBSCRIBE TO OUR NEWSLETTER FOR MORE INFORMATION
---
The Mother City is fast developing so to keep you clued up; we've rounded up some of the hottest latest additions to Cape Town in our New Restaurants and Hot Spots overview. Discover it
---
Use our events section for an up-to-date overview of happenings in Cape Town. Also, don't forget to subscribe to our newsletter and if you have a smart phone, add m.capetownmagazine.com to your home screen for quick access on the go!
Follow us on Twitter, like us on Facebook, join our Google+ circle, connect with us on LinkedIn, check out our photos on Instagram and follow our Pinterest boards for updates on what's happening in and around the Mother City!