New Place 117Kloof: A Passion Project
Where else can you have coffee amongst the greenery and walk away with the chair you sat on?
What was once the rustic, worn-in space of auto workshop Fiorini Motors in Kloof Street, has come under the wing of people who are passionate about plants, antiques, interiors and food.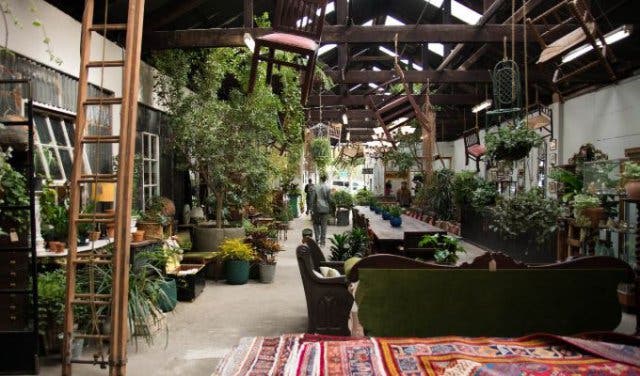 Daniel Holland, the local owner of the Yours Truly group, has had his eye on the space at 117 Kloof Street for years. When it became available, he knew it would be perfect for his passion project. The group is known for the greenery that adorns its existing establishments and it made sense to amalgamate that with the passion for antiques and interiors into a single space. On Friday 3 May, it blossomed into an antique store, nursery and coffee hatch where you can get Deluxe coffee and croissants, with a chef's table coming near the end of May.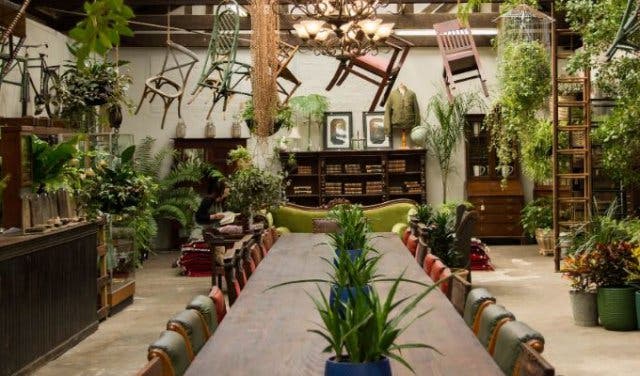 INSIDE 117 KLOOF
There is nowhere quite like it on the block – rough floors, exposed beams, high ceilings – all situated in Kloof Street with an aesthetic curated by the whole team. The decor is determined by the stock on the floor, and is set to change regularly.
They replaced the roof with clear sheeting to allow more light in for the plants and repurposed the old corrugated iron roof sheets into walls to divide the space. The upcycled walls offer a rustic charm and aesthetically pleasing juxtaposition of raw surfaces as a backdrop to the treasured antique items.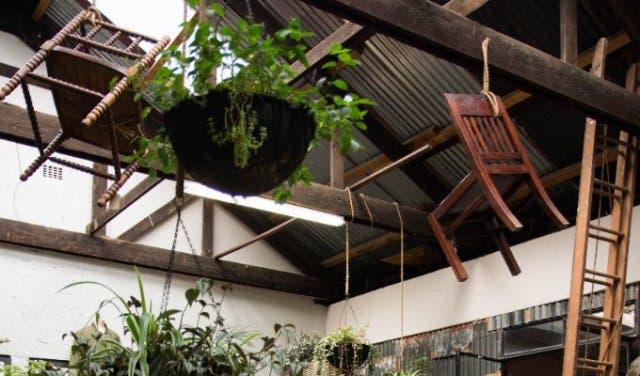 From the rafters, chandeliers hang over the custom-built 10m-long banquet-style table, along with dangling antique chairs and hanging baskets filled with plants. The space is quite rough and raw with a masculine feel that is offset against the lush greenery of the plants and rich textures of the antiques.
The team keeps a close eye on what plants are popular and sought after, with a specific focus on indoor plants at the moment. They are growing their offering, which includes everything from rugs to vintage luggage, furniture and books and they're happy to try source anything that patrons request.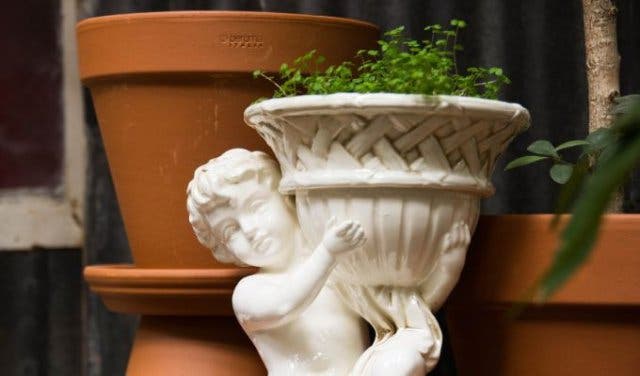 OUR LOCAL CHEF'S TABLE
To create a memorable dining experience in the extraordinary space of 117Kloof, they will soon be hosting weekly chef's tables known as Our Local.
Chef Shayne Schutte's chef's table will offer three seasonal courses, with menus changing weekly based on what is freshly available in Cape Town from local suppliers. Schutte has worked in the industry for 12 years as a private chef for clients in South Africa and Greece and as head chef for the Yours Truly group for the last three years.
View this post on Instagram
Menus will always offer something vegetarian, however, guests can also specify dietary requirements when they book and you can bring your own drinks, with no corkage fee planned as yet. To source fresh sustainable fish caught by local fisherman, they will be working with the Abalobi app.
Some examples of what to expect:
Panko-fried beans and baby leeks
Griddled pear, endive and pine nut salad
Roasted lamb riblets with fennel bulb and salsa verde
Hasselback potatoes with roasted leek butter
Roasted aubergine with tahini and pomegranate
Pan-seared fish with lime aioli and sesame seaweed salad
Our Local is in the process of getting their booking site up and running. The chef's table dinners are set to kick off on Thursday 30 May and every Thursday and Friday after that for the following month.
To keep up with the lushest news, follow 117Kloof on Instagram.
117 KLOOF
Address: 117 Kloof Street, Cape Town CBD
Contact: 117kloof@yourstrulycafe.co.za, +27(0)76 48403865 | www.instagram.com/117kloof/
Hours:
Tues–Fri: 8am–5pm
Sat–Sun: 8am–3pm
Coffee hatch:
Tues–Fri: 6am–3pm
Sat–Sun: 8am–3pm
---
ABOUT #CapeTownMagNew:
#CapeTownMagNew discovers exciting new places in and around Cape Town and the Western Cape. We celebrate entrepreneurship and we tell their unique stories.
Follow #CapeTownMagNew on Twitter and Facebook for the latest updates or read more here about new places in Cape Town.
PLUS: NOMINATE A FRIEND'S NEW BUSINESS
You never forget the people who supported you when you first started out. That's why we're giving you the chance to nominate your family member or friend's new business to win R60 000's worth of activations and the chance to win a Yoco starter pack. Just click to fill out a form (less than a minute) to nominate a new business.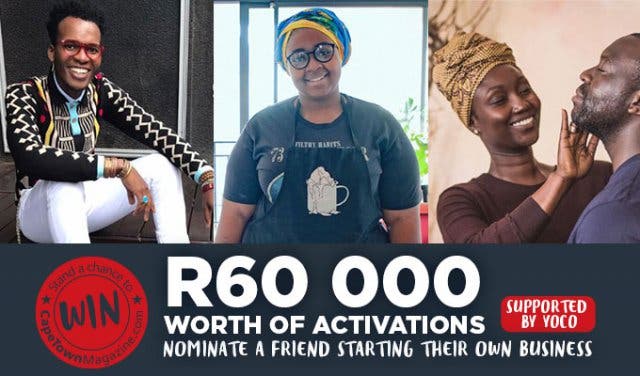 ---
Get your java fix at these coffee shops in Cape Town.
Something new, something old at these vintage clothing stores.
Which is your top-recommended restaurant?
---
Use our events section for an up-to-date overview of what's happening in the city, 'burbs and dorpies. Join our newsletter and get quick access on the go by adding us to your mobile home screen for the ultimate guide to discoveries in Cape Town.

Follow and like us on Twitter ❤ Facebook ❤ LinkedIn ❤ Instagram ❤ Pinterest for updates.