10 Questions For: Rivkah Hope
Meet Rivkah Hope, the globetrotting nomadic songstress. The Cape Town-born singer has been travelling all over the world in the hopes of producing a quality of music that speaks to a diverse audience. Her fresh electronic sound and soulful vocals on her latest EP entitled Globetrotter (for obvious reasons) demonstrates her interesting tales from these travels.
1. How would you describe what you do for a living?
I pursue exciting musical projects. I look for opportunities where some say there are none and work hard to achieve my goals and make my dreams come true.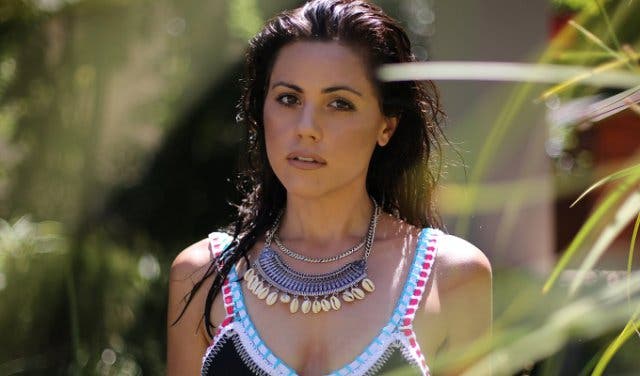 2. What is your most vivid childhood memory?
When the 'Macarena' song came out (I must have been five or six-years-old), I was so curious about learning the dance moves but was too shy to do it in public. So I tried doing it outside our neighbours' house while waiting for them to open the door. But I didn't realise that the other kids in the neighbourhood were watching me through their windows. I quickly became the joke of the neighbourhood. Thank goodness I was young so it seemed 'cute'. I still do random things today which startle some people but what's life if you can't have a good laugh, right?
3. If you could invite any three people, dead or alive, for dinner, who would they be and why?
I'd rather invite people that are alive because our conversations could perhaps lead to positive action. I would invite Elon Musk, Max Martin and Enya. Elon Musk because I would like to discuss the state of the world and changing world systems for the better. I would like to have a chat with the biggest pop producer/songwriter of our time, Max Martin, to hear his insights about music in the world today. Of course, Enya would have to join our dinner party because she is a living genius. Her music is timeless and I'm convinced that it comes straight from the heavens. Perhaps she would have some pearls of wisdom to share.
4. If you ever found yourself auditioning for a music reality TV show, what song would you sing and why?
It would have to be 'One and Only' by Adele. That song just resonates with me.
5. How would you complete this sentence? The South African cabinet should include a Minister of ______________.
Sustainability.
6. What would you say is the biggest misconception about you?
That I'm just some girl trying to "make it" in the music industry. This is not true. I am passionate about writing music and have been since a young age. The fact that we have the ability to translate emotions into sounds and melodies is the reason that I'm so obsessed with travelling around the world and finding kindred spirits to work with on writing songs.
7. What is your (honest) opinion of Cape Town?
I've had mixed opinions of Cape Town. It's been a love-hate relationship. A few years ago, I encountered some incidences of crime and it made me bitter. But now I'm over it and realise that crime happens everywhere in the world. I see Cape Town for what it truly is; a city rich in culture, opportunities, diversity and soul.
8. What's the greatest fear you've had to overcome to get where you are today?
I guess the fear of failure. I still often feel a bit like a failure probably because I've set the bar high. The fear of failure used to paralyze me to the point where I was too scared to put myself out there. In the music industry, you have to put yourself out there. After coming to peace with myself and realising that I'll never please everyone, I just decided to set those negative thoughts aside and embrace every opportunity.
9. What's the one thing you'd like to achieve before you die?
I'd like to know that in some way I have contributed to the growth of Africa. There's so much talent and richness on our continent but somehow we have been labelled as a 'third-world' place. On my travels and music endeavours around the world, I hope to change people's misperceptions of Africa.
10. Which well-known South African personality would you, without a doubt, be able to beat in a one-on-one dance-off and why?
Probably Gareth Cliff. For no reason other than I just can't imagine him dancing. It would probably be easy competition (no offense Gareth).
---
ABOUT #CapeTownMag10Q:
CapeTownMagazine.com's 10 Questions project gets to know some of the Mother City's most creative and inspiring people. From television personalities and musicians to politicians and entrepreneurs, we find out more about well-known and up-and-coming Capetonians. You can follow #CapeTownMag10Q on Twitter and Facebook to track recent interviews or read more here about our other awesome 10 Questions candidates.
A FEW OF OUR OTHER 10Q CANDIDATES:
10 Questions For Cape Town-based Musician Wandile Mbambeni
10 Questions For Cape Town-born Disc Jockey DJ Azuhl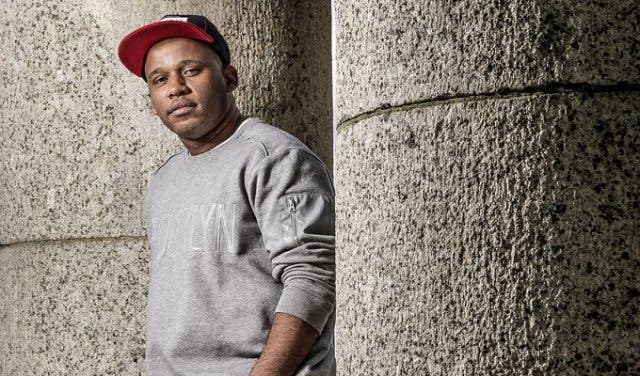 ---

Join our mission to give SA's newest viral music sensation a big break by getting a gig for Naelon Andrews.
Check out our events section for an up-to-date overview of happenings in Cape Town. Also, don't forget to subscribe to our newsletter and if you have a smartphone, add m.capetownmagazine.com to your home screen for quick access on the go!
Follow us on Twitter, like us on Facebook, join our Google+ circle, connect with us on LinkedIn, check out our photos on Instagram and follow our Pinterest boards for updates on what's happening in and around the Mother City!