10 Questions For: DJ Ready D
This sensational South African DJ, producer and turntablist was once the DJ for popular Cape Town hip-hop crew Prophets of Da City. In addition to DJing at major SA music events such as Synergy and Rocking the Daisies, DJ Ready D has also performed alongside international artists like Akon, Black Eyed Peas and Will Smith.
1. How would you describe what you do for a living?
I am a DJ/Turntablist/ Music Producer/TV Radio presenter and I do stunt driving.I am blessed to live my dream and make a living from my passion. It's a creative and adrenalin charged space that constantly pushes me to excel.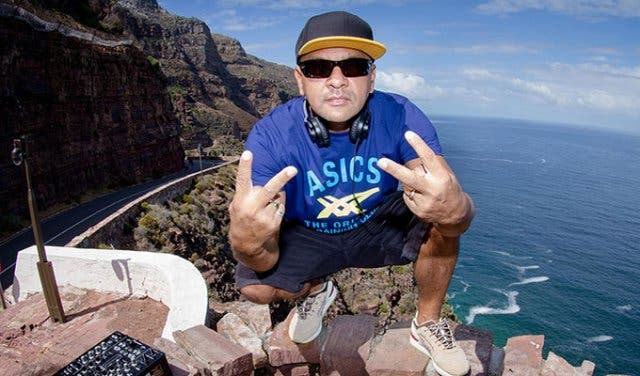 2. What is your most vivid childhood memory?
Playing street games with family and friends in District 6. I also loved to explore and play at the foot of Table Mountain.
3. If you could invite any three people, dead or alive, for dinner, who would they be and why?
1. My Dad (R.I.P) – I will thank him for everything that he did for my family. I will hold him as tight as I can and tell that I love him.
2. Bruce Lee (R.I.P) – I will ask him to be my master and teach me his martial arts techniques and philosophies.
3. The Prophet Mohammad (Peace Be Upon Him) – I will have a lengthy discussion about spiritual issues and ask for guidance in order for me to improve my state of being.
4. If you ever found yourself auditioning for a music reality TV show, what song would you sing and why?
I do not see myself doing that. I prefer getting involved on a creative director level.
5. How would you complete this sentence? The South African cabinet should include a Minister of ________________
Integrity and Honesty, someone who has the balls to take on people's affairs with pride.
6. What would you say is the biggest misconception about you?
Uhmmm...
7. What is your (honest) opinion of Cape Town?
Cape Town is the greatest and most beautiful city on earth. That is based on the fact that I have travelled to many countries throughout my career in order to come up with this observation.
8. What's the greatest fear you've had to overcome to get where you are today?
I never fear success although challenges will always present itself. I was always motivated by the will not be caught up in the destructive aspects that society dished out for young men on The Cape Flats.
9. What's the one thing you'd like to achieve before you die?
I would like to get involved with filmmaking that will tell positive stories of people in The Cape Flats.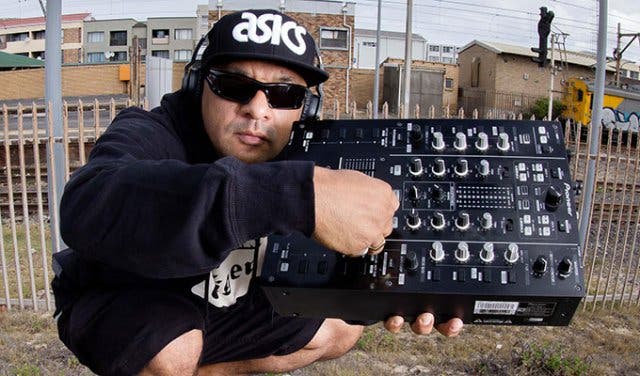 10. Which well- known South African personality would you , without a doubt, be able to beat in a one-on-one dance-off and why?
I think Riaan Cruywagen because of the age gap and the fact that I was a breakdancer.
---
ABOUT #CapeTownMag10Q:
CapeTownMagazine.com's 10 Questions project gets to know some of the Mother City's most creative and inspiring people. From television personalities and musicians to politicians and entrepreneurs, we find out more about well-known and up-and-coming Capetonians. You can follow #CapeTownMag10Q on Twitter and Facebook to track recent interviews or read more here about our other awesome 10 Questions candidates.
A FEW OF OUR OTHER 10Q CANDIDATES:
10 Questions For Ultimate Braai Master John Grundlingh

10 Questions For Musician Jack Parow

---

Get ready for DJ Ready D at Let It Flow South Africa.

Join our mission to give SA's newest viral music sensation a big break by getting a gig for Naelon Andrews.
Looking for some other really awesome Mother City artists and tracks? Here are 21 of the Greatest Songs to Come Out of Cape Town in the Last Four Decades. Also, don't forget to check out our Jukebox Section!
---
Check out our events section for an up-to-date overview of happenings in Cape Town. Also, don't forget to subscribe to our newsletter and if you have a smartphone, add m.capetownmagazine.com to your home screen for quick access on the go!
Follow us on Twitter, like us on Facebook, join our Google+ circle, connect with us on LinkedIn, check out our photos on Instagram and follow our Pinterest boards for updates on what's happening in and around the Mother City!