This is Our Dream: Meet The Young Couple Behind New Nippon Sushi in Hout Bay
A big move from Asia to Africa, they met in Cape Town and saved up for years to open new restaurant Nippon Sushi – here's why you should come taste the menu
When Lei "Vicky" Hua and Zhenjie Chen came to South Africa from China over a decade ago, neither expected they'd meet the love of their life here. Nor that they'd share the remarkable passion for quality food and great service it would take to slowly build towards realising a lifelong dream. And that dream opened its doors recently on Victoria Avenue in Hout Bay: new Asian restaurant Nippon Sushi.
"This is it," Lei beams, "It's small but it's beautiful. And we're here every day to make sure our customers get the best quality, the freshest ingredients."
And Hout Bay has rewarded them for their efforts so far. Nippon Sushi enjoyed quite a lot of foot traffic since opening in January. But it's easy to see why: a generous 24-piece sushi platter with sashimi, roses and the works is just R188. And then there's a range of top-notch hot Asian dishes, from dim sum and R30 soups to stir-fry (R60–R80) and crispy tempuras with a bit of a bite.
FROM CHINA TO SA
Born in South Africa and raised in China, Lei returned to Cape Town when she was in her teens and has a degree in Hospitality Management from CPUT. After working with establishments like the Table Bay Hotel and Crystal Towers Hotel, she set herself a goal to open her own restaurant someday.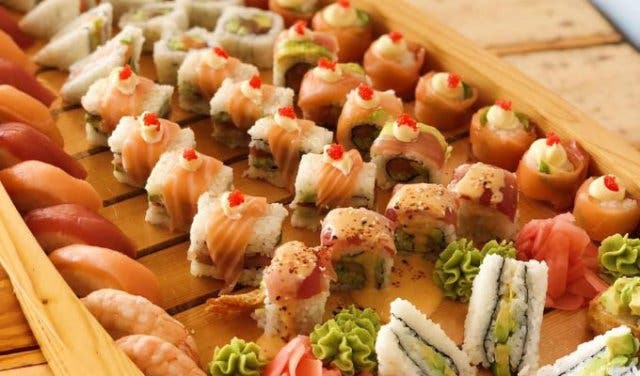 THE PERFECT MATCH
Zhenjie moved to South Africa in 2009 and has spent the past 10 years mastering his skill in crafting great sushi in various restaurants around the city. He met Lei five years ago, and Nippon became a shared dream.
"We both wanted to make really good Japanese and Chinese food accessible to everyone in a friendly, inviting and relax place," Lei muses. "So we saved up, and when we heard that this space was becoming available, we jumped at the opportunity."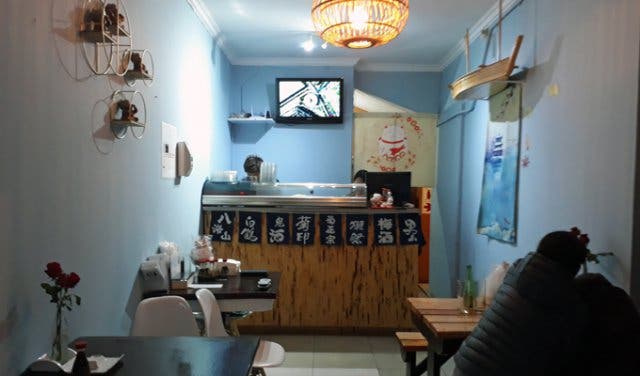 WELCOME TO NIPPON SUSHI
Nippon Sushi opened in January 2019 on Victoria Avenue in Hout Bay. It's a modest space, tucked between the area's large established Italian kitchen and a few business offices. But it is spotless, bright and cosy. White and pale-blue walls make Nippon's interior seem more spacious, and there are a few outside tables with clear sheeting they can put up when it gets a bit chilly.
But, of course, the really exciting bit is the excellent service and what's on the menu.
FRESH JAPANESE CUISINE
"Nippon" is the Chinese and Japanese name for the country of Japan – meaning "where the sun rises". And the couple gave their love-story-space that name because they're passionate about creating the freshest Japanese cuisine and sushi for their guests. But sushi isn't all they've got going – dim sum, Asian-style stir fry and fried rice and noodles feature on the menu too. Their most popular dishes are the samurai roll and the chicken cashew oyster stir fry, and Lei says they're planning on introducing ramen to the menu soon too.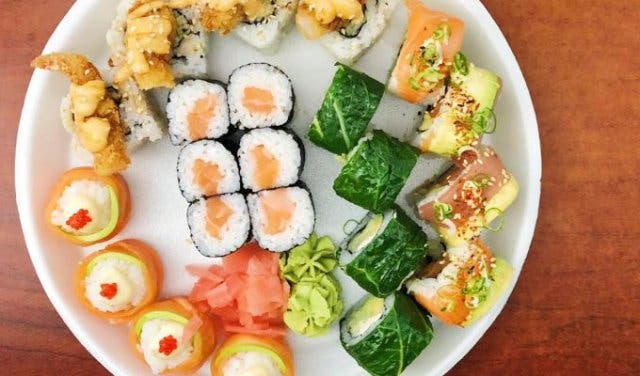 They have high hopes to open another Nippon Sushi in the future (maybe even closer to the city centre, or the suburbs… or both), but Lei says that since they're still new and pretty small, they're focusing on building things up in Hout Bay before venturing out.
Some of the CapeTownMagazine.com team have been back to Nippon Sushi at least twice since discovering them, and will keep going back. And when you pop around, tell them we say hi :)
NIPPON SUSHI
Address: 38 Victoria Avenue, Hout Bay
Contact: +27 (0)82 765 0736
Hours: 11am–9pm
Also visit their website
Connect on Facebook and Instagram
---
See the best of Cape Town's sushi restaurants.
Get sushi at a price you can afford at these low budget sushi places.
Chow down on some chow mein at these Chinese restaurants.
---
ABOUT #CapeTownMagNew:
#CapeTownMagNew discovers exciting new places in and around Cape Town and the Western Cape. We celebrate entrepreneurship and we tell their unique stories.
Follow #CapeTownMagNew on Twitter and Facebook for the latest updates or read more here about new places in Cape Town.
---
Use our events section for an up-to-date overview of what's happening in the city, suburbs and dorpies. Join our newsletter and add us to your mobile home screen for the ultimate guide to discoveries in Cape Town.
Follow and like us on Twitter ❤ Facebook ❤ LinkedIn ❤ Instagram ❤ Pinterest for updates.