7 Beers to Go with 7 Great Winter Recipes
League of Beers sommelier Rob Heyns shares some key colder season pairings

Last updated: 19 May 2017
When I think of winter in Cape Town, my mind drifts to beanies, pulling on an extra pair of socks and waking up in the dark. Capetonians are notorious for refusing to leave their lounge suites and hibernating until the sun makes its next appearance, and while I'm guilty of the same bear-ish behaviour, I also like to find ways to make life and the weather seem less bleak.
Red wine usually helps, but as someone who worships at the altar of IPAs, lagers and stouts, I also find that nothing takes the nip out of the air like an ice cold beer. Maybe it sounds strange, but then again, maybe you aren't drinking the right beer with the right nosh.
With this in mind, I've matched seven mouth-watering winter meals with some great craft beer to warm you from the inside and out. I'll leave you do to do the final recipe choosing, but take my word on the pairing.
1. A Rich Curry with Brewers &Union's Unfiltered Dark Lager
Nothing spices up a cold evening like a good dose of fire. Bring on the cardamom, curry paste and cloves, and pair them with the roasted maltiness of this dark lager. If you decide to opt for a Thai green curry or something a little lighter, you may want to try pairing the dish with a relatively hoppy, pale ale of your choice instead (like the Citizen Saboteur mentioned earlier).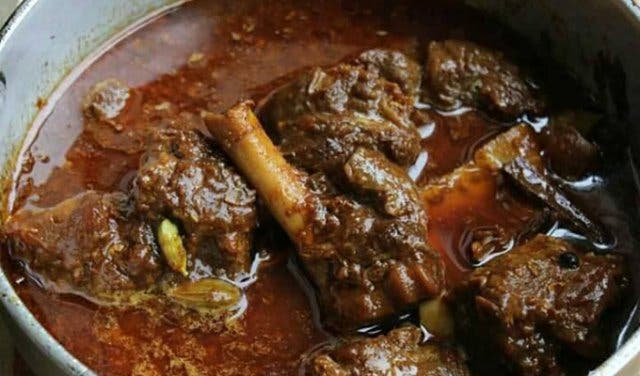 2. Roast Dinner and Trimmings with Darling's Black Mist
Any roast dinner that takes your fancy will work here. Not only will it lift the soul on a chilly Sunday afternoon, but pairing those roast potatoes and gravy with the roasted, nutty flavours of the Black Mist creates a happy place in your mind and on your palate. This is a great, rich winter beer that's gauranteed to take the bite out of the air.
3. Good Old Fashioned Bread Pudding and Copperlake Breweries's Chocolate Stout
Nothing will bring holed-up Capetonians out of hibernation and flocking to your door like this firm wintery favourite. Try any typical bread pudding and pair it with Copperlake's dark brown chocolate stout for a winning combo. The two different sets of sweetness create a great pairing to end an evening.
4. Poached Pears with Boston Breweries's Loaded Cannon
There are so many varieties of poached pear recipes out there. This dark red ale will complement any of them. Whether you choose to go with chocolate-almond pears, caramel pears or cardamom-and-saffron pears, the Loaded Cannon will stand up to the flavours and create an interesting combination of taste (think sweet malt, fruit) and warmth (from the high alcohol content).
5. Chicken and Chorizo Stew with Citizen's Saboteur
This Spanish-style dish has a tiny bit of heat to chase away the winter blues and enough Mediterranean flavour to send your mind spiralling to balmier days. I also think the chosen ale echos the subtle spice of the dish perfectly. Oh, and as the stew actually requires you to use some English pale ale during the cooking process, you've already got a great excuse to do a bit of testing while you're slaving over the stove.
6. Meat Pie with Clarens Brewery's English Ale
What could beat warm, savoury pastry coming out of the oven? Even if there are only two of you pairing this dish with the pale ale, you are assured a great evening. I guess a chicken pie would suffice here too, but something hearty, like a steak-and-pepper pie or a lamb-and-feta pie, will work so well that I feel like you'd be missing out if you opt for plain old chicken.
7. Oxtail with Jack Black's Lumberjack
I feel like oxtail is one of those quintessential South African dishes, and in true Mzansi style, my favourite way to cook it is in a potjie. There's something to be said for people hugging their drinks and gathering around the fire while it bubbles away unobtrusively. Pair the final result with this amber ale and you may find it brings out the flavour of the oxtail even more, the beer competing with the richness while not over-powering it.
So with this knowledge, you are now equipped to go forth and brave winter! And after a few of these craft and food pairing options, you may even find you're warm enough to come out of hibernation and hit the town.
Enjoy!
Rob
---
About the author
Rob Heyns is the resident beer sommelier at the League of Beers – an online retailer of craft beer in South Africa. He is passionate about craft beer, supporting local brewers and providing South Africans with new craft beers to tickle their palates.
---
Use our events section for an up-to-date overview of happenings in Cape Town. Also, don't forget to subscribe to our newsletter, follow us on Twitter, like us on Facebook, join our Google+ circle, connect with us on LinkedIn and check out our Pinterest boards for updates.