Cape Town Safari Adventures and Game Drive Experiences
Discover South Africa's big five or explore its flora and fauna reserves through a selection of wildlife tours
Breathtaking, malaria-free safaris are a relatively short drive from the Mother City. From game drives to fynbos tours, wildlife spotting and luxurious accommodation options, here's where to get superb safari and wildlife experiences.
WINE AND SNACKS AMONG THE GOLDEN WILDEBEEST
Ever seen a golden wildebeest up close? They're pretty rare, and just one of the things that make the wildlife experience at Vredenheim Animal Farm truly unique among Cape Town game drives. First, you select your favourite wine or grape juice from the estate's selection (Vredenheim is a wine farm after all) and then board the open-sided trailer pulled by a vintage tractor to view the estate's collection of springbok, bontebok, sables, zebra and water buffalo. Stop among a hundred-strong herd of wildebeest and golden wildebeest to share a cheese platter and your choice of wine. What makes this experience unique is that the entire drive takes only a little longer than an hour (great for a family outing, as there's the Vredenheim Animal Farm, too), and you're guaranteed to see all the animals on the estate, it includes a tour of the vineyards and Vredenheim lion park's epic big cats experience. It costs R225 for adults and R170 for kids.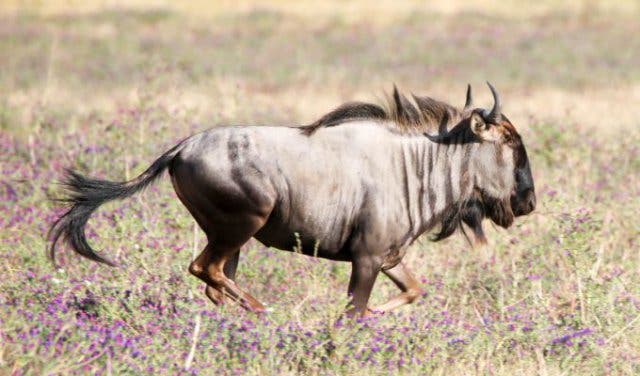 R310 Baden Powell Drive | Stellenbosch | +27 (0)21 881 3878
SANBONA WILDLIFE RESERVE
Home to one of Cape Town's most upmarket safari experiences, the Sanbona Wildlife Reserve in the Klein Karoo is just three hours from the city centre. It has three extravagant game lodges, including one to tempt the honeymooners and another that caters specifically to families. See the Big Five, as well as giraffes, the endangered riverine rabbit and the rare white lion.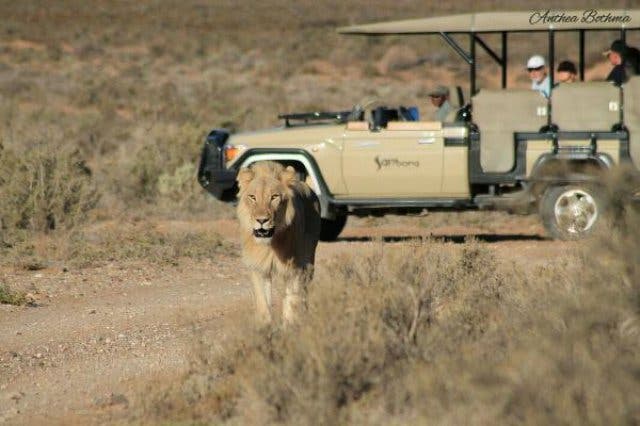 R62 | Between Montagu & Barrydale | +27 (0)21 010 0028
BOTLIERSKOP PRIVATE GAME RESERVE
Situated along the spectacular Garden Route, the 3000-hectare Botlierskop Private Game Reserve offers visitors a luxury safari tour not too far from Cape Town. Stay in the elegantly decorated tented accommodation or manor house suites (ideal for groups), dine in style at the Fireplace Restaurant or indulge in some pampering at the bush spa. Botlierskop also has a choice of activities for the whole family to enjoy, including game viewings (it's home to four of the Big Five), horseback safaris and elephant back rides.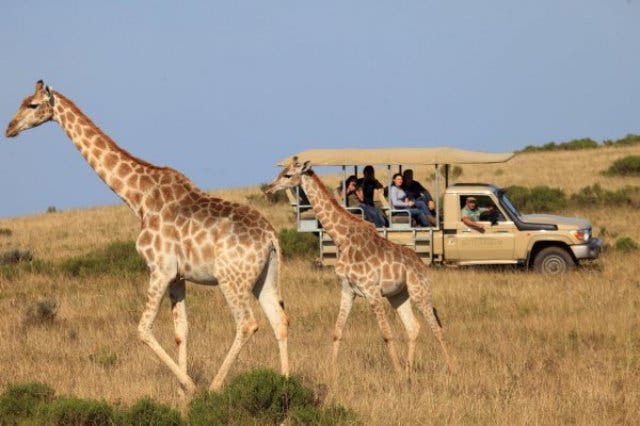 Gonnakraal Road | Little Brak River | +27 (0)44 696 6055
AQUILA PRIVATE GAME RESERVE
This Big Five Cape Town safari experience is less than two hours away from the Mother City. The 10 000-hectare game reserve offers both overnight and day tour options. Enjoy an intimate wildlife safari up close, while being able to make it back to the city by nightfall. See the king of the jungle, the lion, as well as majestic full-grown elephants, rhinos, springbucks and more. Aquila offers a range of safaris, from horseback rides and game drives to quad bike adventures and plane trips.

R46 | Touws River | +27 (0)21 430 7260
KAGGA KAMMA PRIVATE GAME RESERVE
The scenic beauty and dramatic rock formations of the southern Cederberg mountains gives this four-star private game reserve a memorably majestic feel. Though not ideal for those dead set on viewing the big five, this tranquil lodge is a prime place to take in astounding geology, abundant plant life, breathtaking starry skies and 6000-year-old San art. Lounge in the air-conditioned Bushman Lodge or enjoy a slumber under the stars at an outcrop open-air room, both at great value.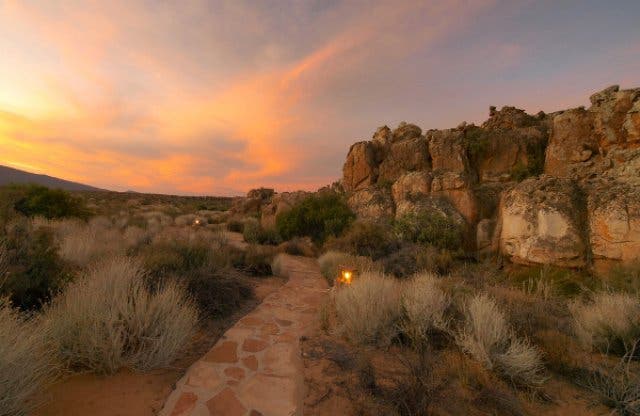 R303 | Koue Bokkeveld | Cederberg | +21 (0)21 872 4343
INVERDOORN GAME RESERVE
Home to one of the most celebrated cheetah rescue and rehabilitation sanctuaries in the world, as well as over 1200 wild animals including Africa's Big Five, this 10,000-hectare game park boasts safari adventures. The reserve also offers guided walks with giraffes and game drives. Since it's a mere two hours from Cape Town, wildlife lovers can either take a day trip to Inverdoorn (transfers to or from Cape Town can be provided) or can opt to stay overnight in the Ibiza Safari Lodge, which has accommodation options to suit a range of budgets.


R356 | Sutherland Road | Ceres | +27 (0)21 422 0013
BUFFELSFONTEIN GAME AND NATURE RESERVE
For a safari experience that won't break the bank, look no further than Buffelsfontein. What was once a cattle farm is a now the ideal place to see three of the Big Five – namely lion, rhino and buffalo – up close. Also catch a glimpse of cheetah, giraffe, zebra, and blue wildebeest. For those who'd rather stay the night, the charming cottages are perfectly placed right next to the watering holes where the animals come to quench their thirst.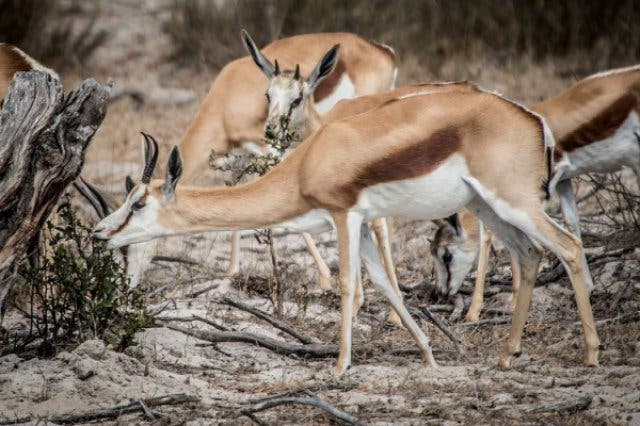 R27 | West Coast | +27 (0)22 451 2824
GROOTBOS PRIVATE NATURE RESERVE
Check out the marine Big Five – Cape fur seals, great white sharks, southern right whales, endangered African penguins and bottlenose dolphins – at this award-winning five-star safari park. Located near Hermanus, it is one of the only nature reserves in the world where such extensive seasonal marine biodiversity can be viewed. Guided adventures, from whale watching and shark cage diving to horse riding and 4x4 flower safaris, makes a stay at this uber-luxurious lodge truly unique.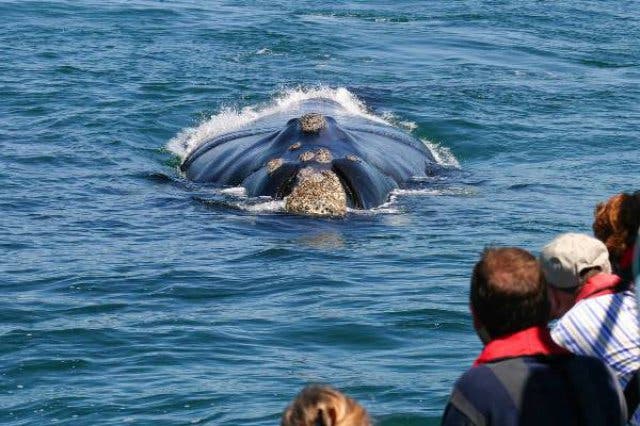 R43 | Gansbaai | +27 (0)28 384 8053
MAKE YOUR OWN 4X4 SAFARI ADVENTURE
Going on safari or camping in the wild? AroundAboutCars has a standard or luxury 4x4 to suit your needs. You can even rent or purchase camping equipment with them. So go wild. Make your own outdoor adventure and safari with AroundAboutCars.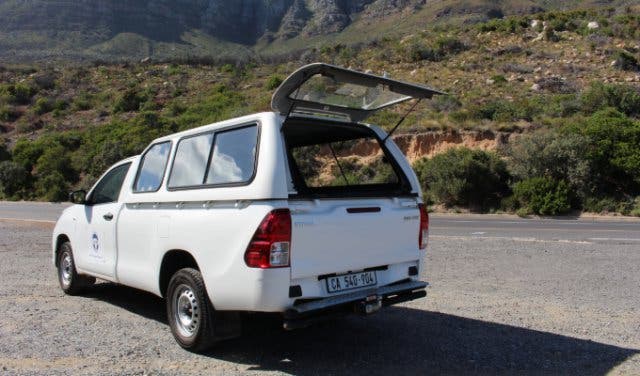 ---
Discover Cape Town, explore the Garden Route, go on safari, or design your own adventure through Agetaways.
Looking for more Cape Town adventures? Check out our list of the best day tours the Mother City has to offer.
Prefer whale watching in Hermanus? Reward yourself with one of our exclusive Arabella stay, play and spa package deals.

For a plethora of activities and Big 5 game drives, visit Aquila Private Game Reserve.
Uncover these wildlife and nature day tours in the city and surrounds.
---
Also, don't forget to follow us on Twitter, like us on Facebook, join our Google+ circle and check out our Pinterest boards for updates. Not to mention, subscribe to our newsletter to keep up to date with what's hip and happening in our pretty city