95 at Parks Ristorante Italiano Bar & Lounge
Enjoy delicious Northern Italian fare by one of Cape Town's finest chefs and restauranteurs, Giorgio Nava
Along the green Constantia Main Road, you will find the latest addition to eateries and restaurants: 95 at Parks. With a selection of authentic Italian food, 95 at Parks offer patrons some of the best, award-winning recipes and Milanese fare in town.
Arriving at 95 at Parks in Constantia is a bit like arriving home, thanks to the fact that the restaurant is, in fact, located in an old house. As one gets to the door, the smiling faces of the staff of 95 at Parks greet you, after which you are pleasantly escorted to your table. The atmosphere is relaxed and the interior is calming with touches of wood, soft lighting and natural shades of green, brown and white, as well as a giant 1930s mural inspired by the work of futurist Fortunato Depero.
Patrons can choose between the indoor seating areas of the restaurant, which overlooks the beautifully landscaped garden of this Constantia eatery, or the section overlooking the parking area, which compensates for the lack of view with an abundance of gorgeous natural light. 95 at Parks also offers a unique bar and conservatory area, which is filled with sunlight during the day and is ideal for relaxing with a glass of wine or bubbly.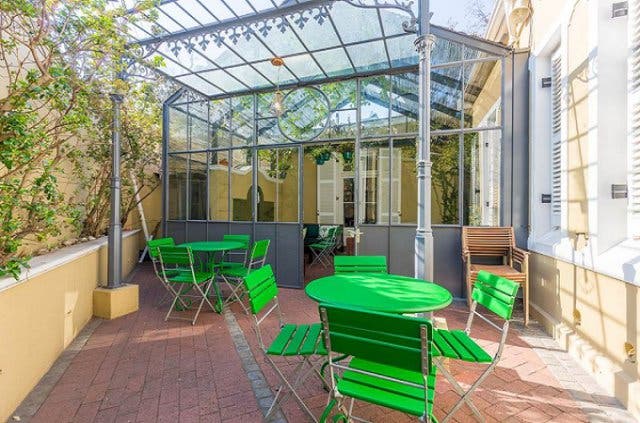 Chef Giorgio Nava, one of Cape Town's most respected in the industry, is currently expanding his brand. You may know him from the 95 Collection, which includes 95 Keerom in the CBD. 95 at Parks offers the same classic-style dishes, with a specific focus on northern Italian fare. "We believe 95 at Parks fills a need for authentic Italian cuisine in Constantia and that our extended menu appeals both to our lunch-time clientele, as well as meat lovers with our wide choice of prime cuts," says Chef Giorgio.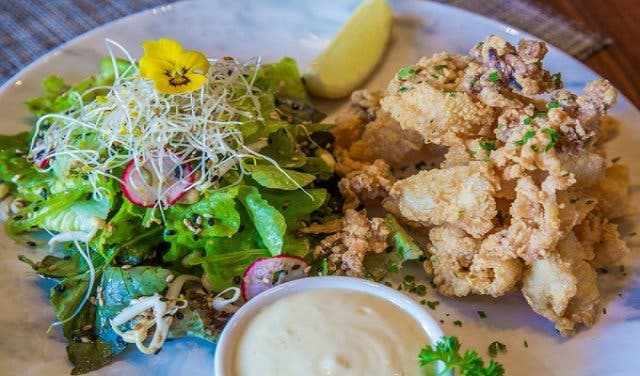 95 at Parks offer a delectable choice of meals, and because it may be hard to make a decision right away, you're treated to a delicious selection of focaccia, bread sticks, seeded flat bread and ciabatta, all made in-house, upon arrival. The ciabatta recipe used at 95 at Parks dates back 150 years and originates from a famous bakery in Milan.
At our visit, we chose to start with the L' insalata Caprese. This deconstructed caprese with a creamy, unusually soft textured burrata mozzarella is a unique take on the classic Italian salad. Much like the Margherita pizza, this dish features the colours of the Italian flag: red, white and green. 95 at Parks' menu boasts dishes for all tastes and preferences, with a smorgasbord of meat, vegetarian and seafood options. Be sure to try the grilled octopus, served on a bed of mashed potato. For vegetarians, the Ravioli di Zucca, which is butternut ravioli with ricotta, topped with sage butter and parmesan, is a must-try. Carnivores can also enjoy the Ravioli di Agnello al Burro e Salvia, which is homemade ravioli of slow-baked Karoo lamb shoulder with sage butter and parmesan.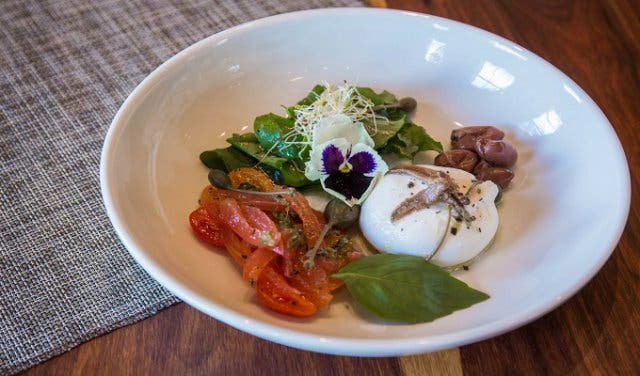 Note: 95 at Parks not only offer delectable dishes, but also an ideal setting for intimate celebrations. A 10-seater private dining room is available for you and your nearest and dearest to get comfy and share in on those happy moments!
The Bill: Antipasti (appetizer): R75 – R125 | Insalata (salad): R80 – R120 | Primi (starter): R80 – R145 | Pesce (fish): R150 – R185 | Contorni (sides): R25 – R40 | Le Carni (meat): R140 – R230 | Dolci (dessert): R45 – R65
114 Constantia Main Road | +27(0)21 761 0247 | parks@95keerom.com
--
By Marian Volkwyn
---
ABOUT #CapeTownMagNew:
#CapeTownMagNew is a long-standing project that is dedicated to discovering exciting new places in and around our pretty city. We tell their stories, find out what they offer, and delve into what makes them unique. From cafés and restaurants to trampoline parks and dog hotels, there is always one new place in the city that we uncover each week. You can follow #CapeTownMagNew on Twitter and Facebook and subscribe to our newsletter to track recent features or read more here about more Hot Spots and New Restaurants in Cape Town and Surrounds.
DISCOVER OTHER EXCITING NEW SPOTS IN THE CITY:
STAY TUNED AND SUBSCRIBE TO OUR NEWSLETTER FOR MORE INFORMATION
---
The Mother City is fast developing so to keep you clued up we've rounded up some of the hottest additions to Cape Town in our New Restaurants and Hot Spots overview. Discover it.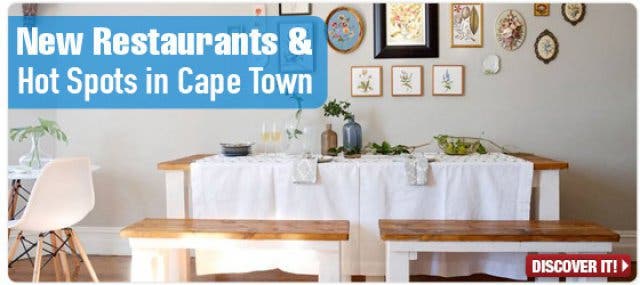 ---
Use our events section for an up-to-date overview of happenings in Cape Town. Also, don't forget to subscribe to our newsletter and if you have a smartphone, add m.capetownmagazine.com to your home screen for quick access on the go! Follow us on Twitter, like us on Facebook, join our Google+ circle, connect with us on LinkedIn, check out our photos on Instagram and follow our Pinterest boards for updates on what's happening in and around the Mother City