Check Out Cape Town's Reaction To The Springbok Trophy Parade
Plus see the route and watch and relive the legendary tries
The World Cup winning Springbok rugby squad passed through the city centre, Langa, Belhar and Elsies River during the Cape Town leg of their trophy tour.
They were met with thunderous cheering and applause, and social media was abuzz with posts from the day's activities. Catch up with the social media frenzy right here with these unique, best, lovely and brilliant pictures and images.
This is worth it (click image for caption by @zubairsay):
View this post on Instagram
Disekstef made a lovely compiliation:
View this post on Instagram
Thank you Charlie for this amazing shot:
View this post on Instagram
Even those who don't really like rugby loved it (click image to discover):
View this post on Instagram
Wale into Long Street...
View this post on Instagram
Our social media team and events editor also got a piece of the action from Loop Street
View this post on Instagram
Great video: #Whichcaptainareyou
View this post on Instagram
ROUTE OF THE TROPHY TOUR:
CITY CENTRE - 10:30AM - 1PM
Tour starts at City Hall and bus departs along Darling Street
Left onto Adderley Street
Right onto Wale Street
Left onto Long Street
Right onto Buitensingel
Right onto Loop Street
Right onto Strand Street
Left onto Adderley Street
Right onto Hertzog Boulevard onto Nelson Mandela Boulevard
LANGA, BELHAR AND ELSIES RIVER 1PM - 4:30PM
N2 to Langa, Belhar and Elsies River
1:30pm - Take Bhunga Avenue offramp
Right onto Washington Drive towards Jakes Gerwel
right towards N2
2:30pm - Depart for Belhar via N2 and R300 onto Stellenbosch Arterial
Right onto Symphony Way into Robert Sobukwe
3:30pm - Left onto De la Rey Street through Ravensmead
Left onto Francie van Zijl Drive towards Uitsig and Elsies River
Left onto Jakes Gerwel
N2 and back to the hotel (arrival approximately 17h00)
THE WORLD CUP FINAL WINNING TRIES - WATCH THEM ONCE OR TEN TIMES
An All Angles View Of Cheslyn Kolbe's Try

Makazola Mapimpi's Difference Making Try

---

SUPER RUGBY FIXTURES:
Now that the Rugby World Cup is over you can look ahead at the Super Rugby Fixtures.

WATCH SUPER RUGBY IN A BAR OR RESTAURANT:
Never miss a game, make your way to these places to watch rugby.

---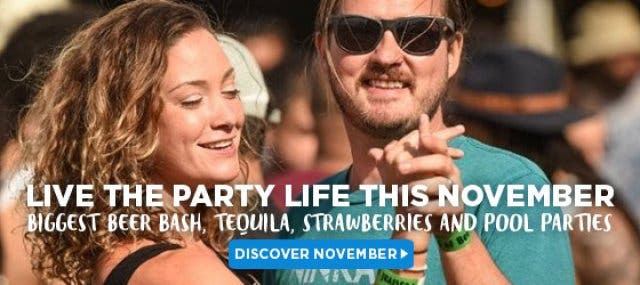 ---

FIND MORE FUN THINGS TO ENJOY
Use our events section for an up-to-date overview of what's happening in the city, suburbs and dorpies.Join our newsletter and add us to your mobile home screen for the ultimate guide to discoveries in Cape Town.

GET EXCITED:
Follow and like us on Twitter ❤ Facebook ❤ LinkedIn ❤ Instagram ❤ Pinterest for updates.

GROW YOUR SPECIAL AND UNIQUE EVENTS
Our Events Support Programme gets results. Contact support@capetownmagazine.com or +27 (0)21 565 0415.