Discover Why Toys Are Better At Instagram
See toys come to life at a toy photography exhibition
What would it be like if toys had Instagram? View images of toys taking trips and going on adventures in dreamlike states at the Toy Photography Exhibition from 6 to 17 February 2020. Adults and children are invited to the showing at Crust Cafe as the exhibition organisers hope to inspire the next generation of toy photographers.
INTRODUCING YOUR HOSTS
Stuck In Plastic is a creative collective of toy photographers who share beautiful images of toys on adventures. "Toy photography is my hobby and I wanted to share this passion with others, so I invited members of Stuck in Plastic to share their fantastic stories and to show what's possible in the world of toy photography," says co-organiser and exhibition curator, Suné Horn. "Being South African, I pointed out that they hadn't exhibited anywhere in Africa before, so I invited them to do a pop-up exhibition in Cape Town and they agreed."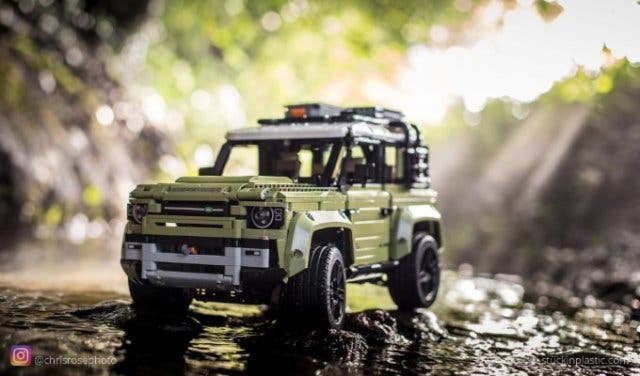 WHY TOY PHOTOGRAPHY?
Co-organiser, Boris Vanrillaer (Stuck In Plastic) says that toy photography is a way to give a voice and an outlet to our inner-child. "We are interested in telling stories and in the creative process. From ideation, collaboration and creating beautiful images, to telling stories and sharing our work for all to see."
WHO TO LOOK OUT FOR
The exhibition will feature 21 signed photographs by some of the world's top toy photographers. Boris Vanrillaer, aka @_me2_, makes toy photography look easy with photographs that tell funny stories and his easy-going personality comes across in each quirky snap.
Stefan Matthies, aka @herrsm, creates pictures that transport your imagination to fantastical miniature worlds. Maëlick Claes, aka @reiterlied, is a Belgian expat living in northern Finland; his images have a dreamlike quality and many are taken in below zero temperatures. Karine Linder, aka @eatmybones, enjoys taking pictures of her small skeleton friends; Edgar, Rebecca and Peter on colourful adventures.

Stuck in Plastic will donate the delightful photographs to the Red Cross War Memorial Children's Hospital and to Nazareth House in Cape Town after the exhibition closes.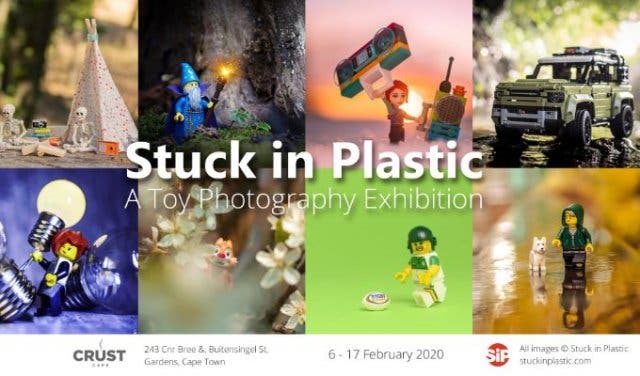 FUN AND RELAXED VIBE AT CRUST CAFE
Crust Cafe is an unpretentious and laid-back but classy eatery in a historic building situated on the corner of Bree and Buitensingel Streets.
There'll be a fun and relaxed launch on Thursday, 6 February, from 6pm–9pm with canapés (mini pizzas, mini meatballs, mini chocolate brownies as well as vegetarian-friendly snacks) and a cash bar. At other times, you could view the exhibition and sit down to order from the breakfast and lunch menu.
ATTENDING TOY PHOTOGRAPHY EXHIBITION
Entry to the exhibition is free of charge. For more information, contact the organisers directly on +27(0)72 216 4011. There's plenty of parking available on the street near the cafe.
---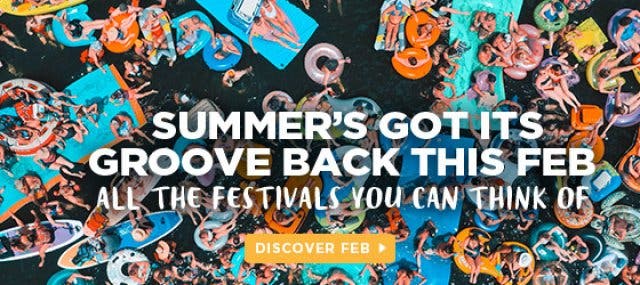 While you're in the area, check out other cool discoveries on Bree Street.
Art lovers, how many have you visited out of these museums and art galleries? Don't forget to check out the Zeitz Museum.
Read about the ghosts of Cape Town's past with our collection of ghost stories.
---
Supercharge your event? Our Events Support Programme gets results. Contact support@capetownmagazine.com or +27 (0)21 565 0415.
Use our events section for an up-to-date overview of what's happening in the city, 'burbs and dorpies. Join our newsletter and get quick access on the go by adding us to your mobile home screen for the ultimate guide to discoveries in Cape Town.

Follow and like us on Twitter ❤ Facebook ❤ LinkedIn ❤ Instagram ❤ Pinterest for updates.