7 Cool Little Extras You Never Expected to Get When Renting a Vehicle
A car rental company that offers unlimited kilometres, service in your home language, luxury sedans, 4x4s, campers and adventure holidays
Whether you need a luxury sedan for cruising through the city centre, a monster 4x4 for blazing new trails across the Western Cape wilderness or a camper complete with everything (literally, everything) you might need to rough it in style on a weekend getaway, you're going to want to talk the team at 4 Seasons Car Rental.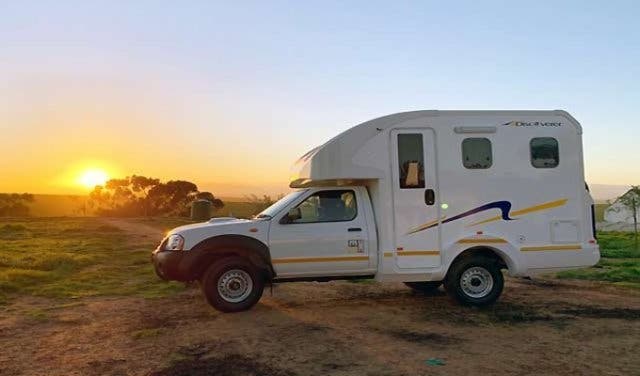 From the moment Dutch owner Wouter Evers established 4 Seasons back in 2005, he set out to deliver a unique kind of car rental service that offers things you can't find anywhere else. That's why 4 Seasons does things a little differently. These are just some of the cool extras you'll discover when you choose to ride with them.
1. PERSONALISED SERVICE IN YOUR HOME LANGUAGE AND EVEN AIRPORT PICK-UPS
Offering more than your average car rental company, this boutique business focuses on the small things that really matter. Whether you'd prefer to chat to their staff in your mother tongue (Afrikaans, German, Dutch or even Spanish), or need a pick-up from the airport (or anywhere else), 4 Seasons will make it happen.
2. LUXURY AUDI A1s TO FULLY KITTED MOTORHOMES AT PRICES YOU CAN AFFORD
Chevy Sparks to Ford Ranger 4X4s, to an Iveco Discoverer Motorhome or the sleek automatic Audi A1 you've always dreamed of, you can get it for a lot less than you bargained for. Affordability doesn't mean quality is compromised – a comfortable drive in each vehicle is a company guarantee.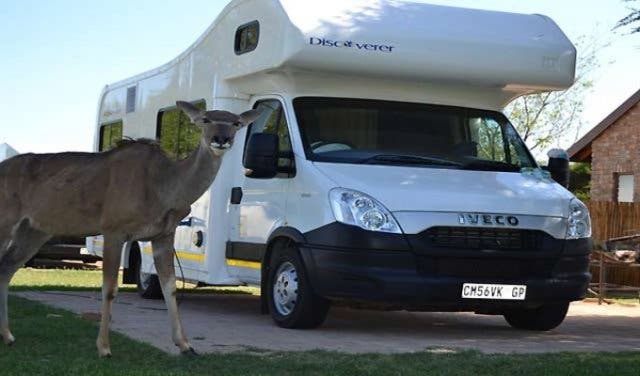 3. EASIER & FASTER THAN BOOKING A FLIGHT
The 4 Seasons website allows you to book online at any time, anywhere. In three easy steps you're able to secure a car, and even get a discount if you pay on the spot. Customers select dates and locations for pick-up and drop-off, choose the vehicle they want and confirm their booking. This means no waiting time and no unnecessary calls – although if you need assistance or have any questions, you can quickly and easily contact the 4 Seasons team.
4. HOLIDAY PACKAGES TO RESTAURANT RESERVATIONS, ALL MADE SIMPLER
Having partnered up with a tourism company, 4 Seasons doesn't only rent out cars but are able to set up a whole holiday package on request. If you need help planning your trip, the team will be more than happy to suggest tour routes, book accommodation or campsites, and even make restaurant reservations for you. And on top of all of that, they'll ensure your 4x4 is kitted out with all the camping equipment you might need, including crockery, cutlery, outdoor chairs and tables, bedding, a toolkit and more.
5. EVERY CHIP OR TEAR IS COVERED
When 4 Seasons says all-inclusive, they mean it. Their rate covers any and everything you might have thought you weren't covered for. From windscreen chips to tyre tears and even third-party damage, you won't have to spend an extra cent.
6. UNLIMITED KILOMETRES & SPECIAL DEALS FOR REGULARS
Hire prices are already reasonable, but you'll also be able to completely relax, knowing that there are zero hidden costs. Your hire includes an unlimited number of kilometres, so you'll be able to drive as far and as often as you'd like without worrying about any extra hidden fees. Long-term renters and regular customers are also rewarded with the waiving of certain fees, which is a total win for the recurring weekend warrior.
7. FREE 24-HOUR ROADSIDE ASSISTANCE ACROSS THE CONTINENT
The chance that you'll encounter any problems in a 4 Seasons car is slim, but if you do, the team will be there to assist any time of the day or night. Regardless of where you are in South Africa, or in the other countries that they operate in (Botswana, Namibia, Mozambique, Zambia, Zimbabwe, Lesotho and Swaziland - outbackers can pick up their rides in one place and drop them off somewhere else), you'll be able to get 24-hour roadside assistance completely free. Drive easy and assured.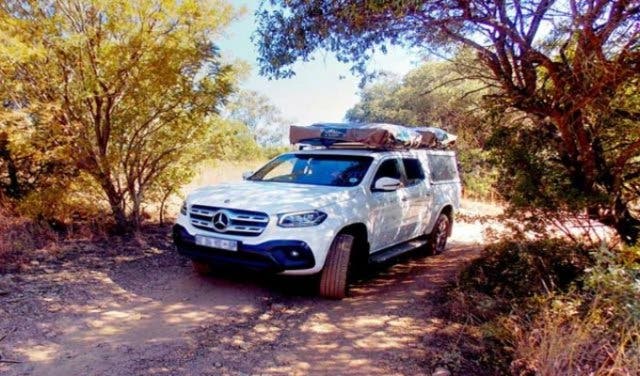 REQUIREMENTS FOR HIRING A VEHICLE FROM 4 SEASONS CAR RENTAL
Of course, some basic requirements apply. Here's what you need to book a car with 4 Seasons:
A valid driver's license (valid for at least two years). The rental of motorhomes is reserved for drivers 21 years and older, while 4-wheel drive campervans are only available to drivers 23 years and older
An international driver's licence if your driver's licence is not translated into English
A credit card (American Express, Diners Club and debit cards are not accepted)
HOW TO BOOK YOUR NEXT ADVENTURE
You can book online at www.4seasons-car-rental.com, call +27 (0)21 855 5691 or email rent@4seasons-car-rental.com. For assistance in Dutch, call +31 (0)20 208 2113. Or WhatsApp +27 (0)83 270 8822.
---
Before you hit the road, make sure you know everything about drivers license renewal in Cape Town.
Rough it up out at these great places to camp around the Western Cape.
Discover a weekend retreat at these affordable getaways near Cape Town.
If you are curious to find out what you can do with a rental car, we have created a list of 5 exciting adventures that you can hire a car to experience.
---
Use our events section for an up-to-date overview of happenings in Cape Town. Also, don't forget to subscribe to our newsletter and if you have a smart phone, add m.capetownmagazine.com to your home screen for quick access on the go!
Follow us on Twitter, like us on Facebook, join our Google+ circle, connect with us on LinkedIn, check out our photos on Instagram and follow our Pinterest boards for updates on what's happening in and around the Mother City!