Cafe by Day, French Bistro by Night, Hemingway Might Have Loved Moveable Feast
Two friends, seven-hour lamb and a hammer to crack the salty fish crust. Here's why we're intrigued by this new place in the familiar old Rafiki's spot on Kloof Nek
It had us all intrigued. Vincent John Soim Aud and Raphael Wallon-Brownstone of Kloof Nek bar The Power & The Glory have purchased the space upstairs, where Rafiki's used to be, and they've turned it into a Parisian-style bar with a light, cafe mood during the day and a vibey music-filled bistro spot by night. And they call it The Moveable Feast.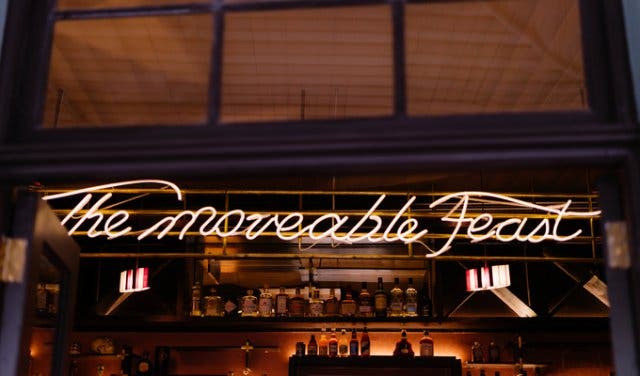 By day, patrons will have a choice of light Parisian fare, such as croque madames and crepes, while a piano takes centre stage in the bar to introduce the robust atmosphere and menu of the night. The style of the restaurant was designed to mix the traditional elements of a French bistro with an unanticipated flair, giving it a modern twist.
"A similar animated approach was used in crafting the menu, taking essential components of French cuisine with the intention of enhancing them by combining unexpected flavours. We have an open kitchen and big personalities among our staff; there will be a buzz in the restaurant, a bustling energy similar to what one might find on the curb of a French cafe," says Sabine Jelle, manager of The Moveable Feast.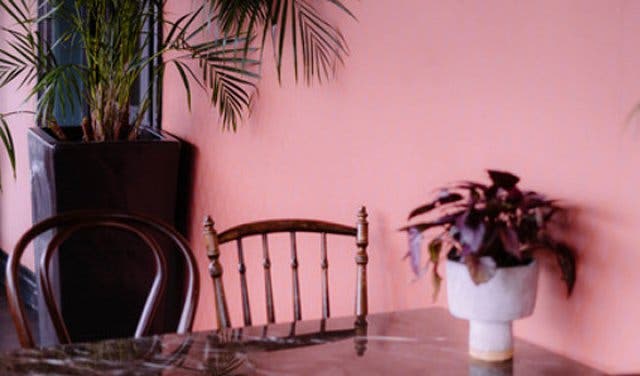 The menu boasts beef tartare, seven-hour lamb shoulder, seafood soup and a highlight – Poisson en Croûte de Sel – a whole fish covered in salt and baked in the wood-fired oven. Presented by the chef at the table, the salt crust is broken open with a small hammer.
The long-time friends decided to purchase the restaurant, located where Rafiki's was, after a holiday to the city.
Tip: Look out for some performances on the stage in the bar.
Important: Bar and cafe: enter through the back door. For the restaurant, find the orange door left of The Power & the Glory.
Opening Times: Monday to Saturday, lunch 12pm–3pm and dinner 6pm–10pm; Cafe – separate lighter menu for the cafe – from 11am to 6pm; Bar open with the cafe until late.
The Moveable Feast
13 Kloof Nek Road, Cape Town
+27 (0) 87 897 9749
eat@themoveablefeast.co.za
...
Fan of French? Experience an intimate setting at Sea Point's La Mouette which is also a slice of France in restaurant form while Cafe du Cap is a great choice to enjoy cafe food during lunchtime. Right across the road from The Moveable Feast is Cloud 9 Boutique Hotel & Spa which features a stunning rooftop bar and spa.
...
ABOUT #CapeTownMagNew:
#CapeTownMagNew is a long-standing project that is dedicated to discovering exciting new places in and around our pretty city. We tell their stories, find out what they offer, and delve into what makes them unique. From cafés and restaurants to trampoline parks and dog hotels, there is always one new place in the city that we uncover each week. You can follow #CapeTownMagNew on Twitter and Facebook and subscribe to our newsletter to track recent features or read more here about more Hot Spots and New Restaurants in Cape Town and Surrounds.
...
Use our events section for an up-to-date overview of happenings in Cape Town. Also, don't forget to subscribe to our newsletter and if you have a smartphone, add m.capetownmagazine.com to your home screen for quick access on the go!
Follow us on Twitter, like us on Facebook, join our Google+ circle, connect with us on LinkedIn, check out our photos on Instagram and follow our Pinterest boards for updates on what's happening in and around the Mother City!