Lou Lou's Bar and Restaurant in Cape Quarter
Come for drinks, stay for dinner… or the DJ on select nights. But just come!
Situated at the trendy Cape Quarter in De Waterkant, Lou Lou's offers a new-age approach to contemporary cuisine and tapas, offering smaller, lighter tapas and a selection of seasonal dishes, keeping patrons enticed and chefs on their toes. Serving fusion dishes of Asian and Italian meals, Lou Lou's pairs simple, fresh meals with premium drinks.
En route to Lou Lou's, one walks through what is usually is a hub of activity but after dark Cape Quarter can be quite a ghost town, so don't feel like you're in the wrong place when you see that there's not a soul in sight! Up two flights of stairs is where you will find Lou Lou's, in the opposite corner to Bootleggers – look out for the golden lion door knockers, when you see them you'll know you've arrived.
Walking into Lou Lou's, it's easy to forget that you're actually in a mall. The setup resembles a New York-style whiskey and cigar lounge (even though smoking within the restaurant is prohibited) as Lou Lou's is classy with low lighting, and gold and leather touches flowing throughout the bar and restaurant. Serving a wide selection of MCC, champagne, wine and whiskey, Lou Lou's is ideal for after-work drinks with friends. "We try to accommodate everyone, and not just a certain market, with the wide range we serve. We have a big whiskey selection, single malts, and a variety of wine and great MCCs by the glass," says manager Willem Pretorius. "It's all about people coming for a drink and staying for dinner."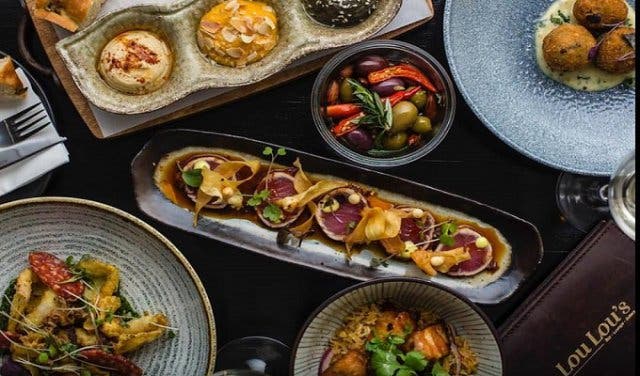 And dinner is definitely worth staying for. With Chef Chantal De Sousa at the helm, Lou Lou's offer an array of tapas, including the delectable Patagonia Squid, served with chorizo, pesto and lemon mayonnaise; prawn toast with miso mayonnaise; and the popular seared spiced tuna, which consists of thinly sliced tuna rolled in seven spices, served with a lime mayo. Patrons can also choose from Lou Lou's salad selection, which includes the classic Caesar salad, the caprese salad, and a delicious smoked salmon and sea bass salad.
On the main course menu Lou Lou's offers the delicious cauliflower risotto, which is served with almonds and capers; or the Rigatoni Pasta Al Ragu, served with a traditional meat based sauce. Patrons can also choose between the Oak Valley pasture-reared beef fillet served with a porcini sauce; line fish served with baby potatoes, charred cauliflower and mint peas; Argentinian prawns with a peri peri sauce; or the Wagyu beef burger served with mature cheddar, rocket and caramelised red onion with your choice of a side. The sides include truffle French fries with parmesan, baby gem lettuce salad with a six-month-old gruyere; an apple and cabbage coleslaw; or sautéed tender stem vegetables.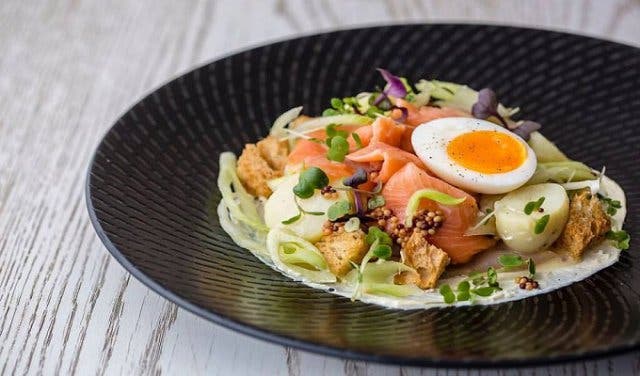 Note: Lou Lou's also offers a brunch special, served every day from 11am until 3pm.
End off your meal with something sweet as Lou Lou's offers classically delectable desserts, including a smooth passion fruit pannacotta, and a rich chocolate brownie served with burnt white chocolate ice cream or your choice of ice cream by Unframed.
"I want that homely whiskey lounge vibe, so that you can bring your mates. After dinner, we'll crank the music up a little bit and people can really enjoy a couple of drinks." And if drinks is your thing, then Lou Lou's is the place to be. With a wide selection of Grappa (a fragrant, grape-based pomace brandy of Italian origin that contains 35 to 60 percent alcohol by volume, according to Wikipedia), premium MCC, and red and white wine by the glass and bottle, champagne by the bottle, as well as an extensive selection of whiskey offerings and single malts. Add cognac, vodka, gin, tequila, rum and some beer and ciders to the mix and that equals a great night, which might turn to the early morning, out.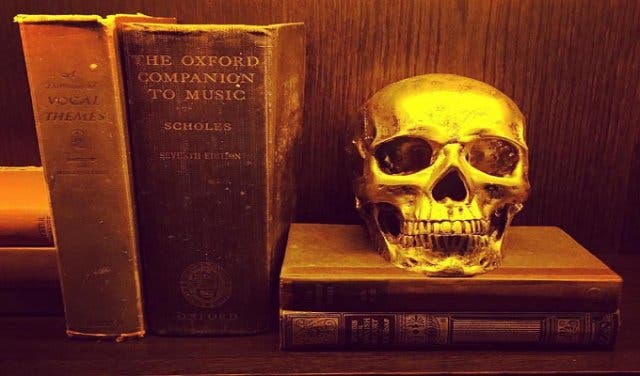 Be sure to join Lou Lou's in the evening when patrons are invited to make song requests to help everybody get into the right mood. On certain Friday and Saturday nights Lou Lou's has a DJ spinning the deck. Expect to hear everything from golden oldies to blues, jazz and dance music. Keep up to date on the happenings at Lou Lou's by following their Facebook page.
Note: Smoking is allowed on the deck after 7pm.
Opening Hours: Monday – Saturday (kitchen): 11am – 10pm | Monday – Saturday: 10am – 2am
The Bill: Brunch: R45 – R120 | Bar snacks: R60 – R135 | Tapas: R55 – R85 | Salads: R80 – R95 | Mains: R90 – R185 | Sides: R25 – R35 | Desserts: R35 – R65 | Grappa: R30 – R 160 | White wine: R35 (per glass) – R560 (per bottle) | Red wine: R35 – R600 | Whiskey (per 25ml): R25 – R650 | Single Malts: R45 – R165
Cape Quarter Square | 27 Somerset Road | Green Point |+27 (0) 21 418 0015 | info@loulous.co.za
---
By Marian Volkwyn
---
ABOUT #CapeTownMagNew:
#CapeTownMagNew is a long-standing project that is dedicated to discovering exciting new places in and around our pretty city. We tell their stories, find out what they offer, and delve into what makes them unique. From cafés and restaurants to trampoline parks and dog hotels, there is always one new place in the city that we uncover each week. You can follow #CapeTownMagNew on Twitter and Facebook and subscribe to our newsletter to track recent features or read more here about more Hot Spots and New Restaurants in Cape Town and Surrounds.
---
Charm all five senses at Maaya Cape Town.
For a romantic experience in De Waterkant, check out the unique rooms in a restored 19-century Victorian building at the cosy and exciting The Grey Hotel.
The Mother City is fast developing so to keep you clued up; we've rounded up some of the hottest latest additions to Cape Town in our New Restaurants and Hot Spots overview. Discover it
---
Use our events section for an up-to-date overview of happenings in Cape Town. Also, don't forget to subscribe to our newsletter.
Follow us on Twitter, like us on Facebook, connect with us on LinkedIn, check out our photos on Instagram and follow our Pinterest boards for updates on what's happening in and around the Mother City!