All-Day, Mediterranean-Inspired Dining At This City Centre Restaurant
A pintxos bar, half-price sushi Monday to Saturday, reggae on Wednesday and a DJ on Friday
This city centre eatery is set comfortably in the foodie hub of Cape Town's Bree Street, or "the strip"', as it's known to locals. A luminous white, neon "Sotano on Bree" sign, contrasted against the building's exterior, conveys an immediate sense of energy and excitement.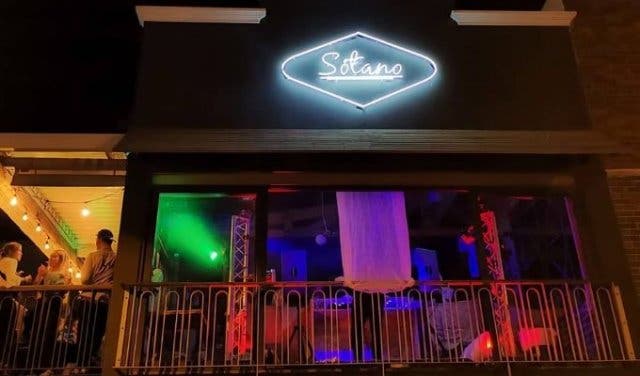 The restaurant is inspired by the Mediterranean lifestyle. It opens onto a beautiful lobby-style pintxos bar with lots of natural light, a burst of turquoise and a crackling fireplace in the background. A staircase leads up to the open-plan main restaurant, a cosy lounge and outside deck with an open-plan sushi bar.
MEDITERRANEAN FOOD, FROM GREEK TAPAS TO SPANISH PAELLA
There is a selection of menus available throughout the day, from breakfast and seasonal tapas, through to sushi and mains. Dishes are made with sustainable ingredients, locally sourced where possible. Regulars also love sushi by Asian eatery, Manga, as well as the excellent wine list.
Vegetarian tapas includes grilled corn, curried chickpea and spinach and Spanish garlic mushrooms. Seafood lovers will enjoy the Calamari a la Plancha (calamari with garlic, chilli, chorizo, cucumber and tomato salad with salsa verde), while meat lovers can tuck into the Greek lamb skewers marinated and grilled with feta and mint.
For mains, try the signature Spanish paella (rice cooked in pepper, tomato, white wine, fish stock and saffron, chicken, chorizo, line fish, prawns, calamari, mussels) or seafood linguine with mixed seafood, garlic, parsley, chilli and white wine.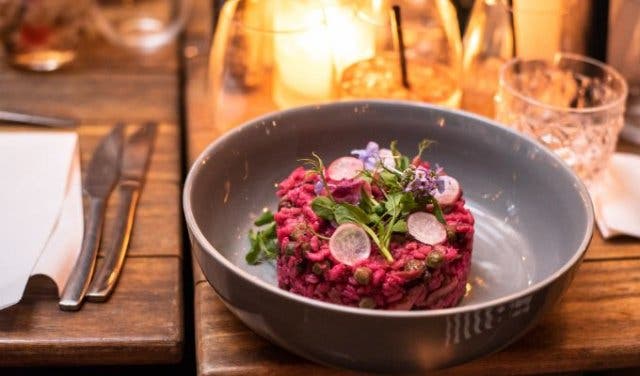 THE FIRST PINTXOS BAR IN CAPE TOWN
The pintxos bar at Sotano on Bree is the first of its kind in the Mother City. Pintxos (pronounced "peen-chos") are bread-based mouthfuls with toppings using traditional foods such as fish, cheese, olives and meats, typically consumed early evenings after work.
You'll find combinations like tuna remoulade with sliced black olives, cream cheese and aioli with anchovy and basil pesto, and prawn with boiled egg and salmon roe.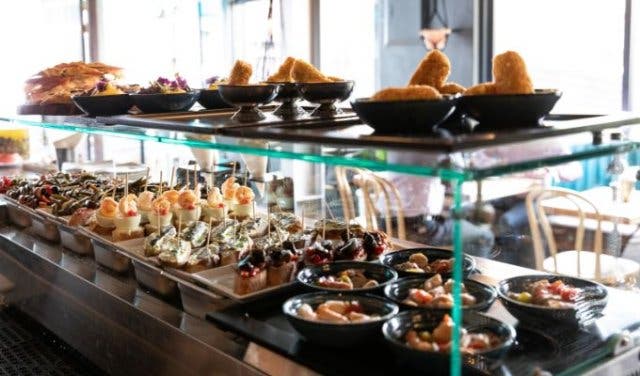 DON'T MISS OUT ON THE HALF-PRICE SUSHI AND BUBBLY
Besides classic sushi dishes and platters, there are specialities such as the Sotano Fashion Sandwich (spicy salmon, prawn, avo and mayo with teriyaki sauce) and Sotano Crunchy Salad, made with finely chopped marinated salmon, tuna and crispy bacon, seasonal vegetables, mixed nuts and Asian sauce topping.
Plus, every Monday, between 12pm and 10pm, Sotano on Bree and Pongrácz offer half-price sushi and bubbly. This offer of signature sushi by Manga and Pongrácz bubbly is the perfect way to start the week and is available between 12pm and 10pm. If Mondays are out of the question, half-price sushi is also available Tuesday to Saturday between 12pm and 3pm.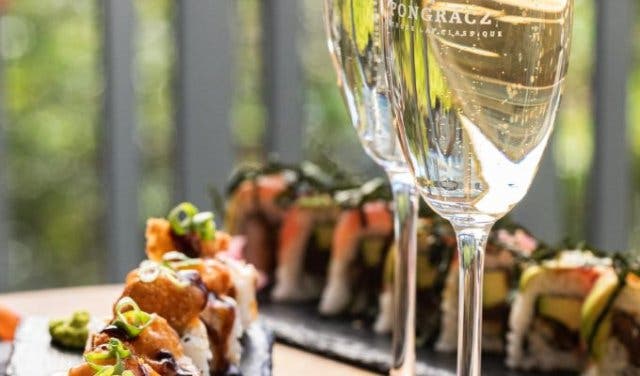 2-FOR-1 LAMB BURGERS AND LIVE MUSIC
The laid-back Mediterranean lifestyle continues at Sotano on Bree during the week. Reggae by The Rivertones every Wednesday between 7pm and 9pm in conjunction with Sotano's 2-for-1 Burger Wednesdays is a must. A DJ is in the mix on Fridays for those keen on dinner and a dance, while First Thursdays offer great entertainment every month.
Sotano on Bree is a winning option for a relaxed dinner date, a gathering with old friends, and in the summer months, the charming deck overlooking the city serves superb alfresco dining. Settle in a Malawi cane chair downstairs with a morning coffee and newspaper or enjoy a leisurely weekend lunch or dinner with friends and family around the comfortable 10-seater dinner table.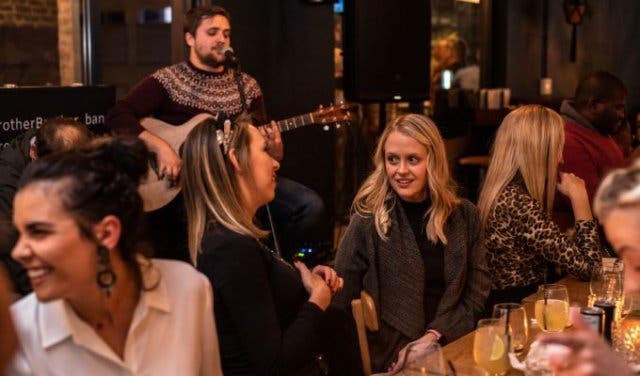 ---
If you didn't know already, there's also a Sotano in Mouille Point. Sotano on Bree has a 2-for-1 lamb burger special every Wednesday and half-price sushi and bubbly every Monday.
Go on and re(discover) Bree Street.
These are the best sushi and hamburger spots in Cape Town, or go out for some seafood.
---
Use our events section for an up-to-date overview of what's happening in the city, suburbs and dorpies. Join our newsletter and add us to your mobile home screen for the ultimate guide to discoveries in Cape Town.
Follow and like us on Twitter ❤ Facebook ❤ LinkedIn ❤ Instagram ❤ Pinterest for updates.