10 Questions For: Shelley Nicole Christians
Talk about a quadruple threat! Cape Town-born-and-based actress, model, dancer and choreographer, Shelley Nicole Christians, surely knows how to keep an audience entertained. She is also well-known as one of the Top 16 contestants on the second season of the SABC1 reality dance show, So You Think You Can Dance.
1. How would you describe what you do for a living?
If I could give you one word to describe what I do - it would have to be "magical". The things I have to pull off and make possible, whether it be in choreography, costumes, artist management, creative directing or producing - I surprise myself most of the time!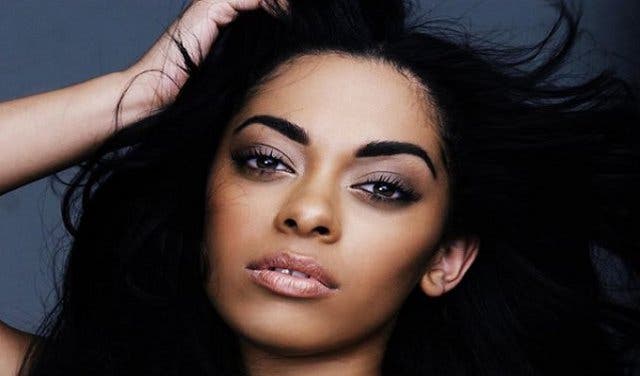 2. What is your most vivid childhood memory?
Wow, there are so many! It would probably be family-time and adventures with my dad. He loved nature, the ocean, the outdoors and animals - so I had a lot to look forward to when we had a day out.
I am an only child, so I spent a lot of time being creative, making things, acting out my favourite movies (which I knew all the lines to) or thinking I was one of the boys. I have a lot of male cousins, so being a tomboy was a given.
3. If you could invite any three people, dead or alive, for dinner, who would they be and why?
This is a tricky one! I could go the typical intellectual route and invite back some old philosophers who could give us the answers to the universe. But I think that some things have to remain a mystery in order for the world and society to work.
So with that said, for selfish reasons, I'd probably pick Beyoncé, Jennifer Lopez and Michael Jackson. I'd love to pick their brains on a few (entertainment) industry-related things that I find inspiring to my journey.

4. If you ever found yourself auditioning for a music reality TV show, what song would you sing and why?
I'm more of a rapper than a singer, so if there were a rapping reality show where you have to do other people's songs, I'd definitely do a great rendition of a Nicki Minaj hit. I'm very good with lyrics if I do say so myself. Haha.
But if I had to sing, it would have to be 'A moment like this' by Kelly Clarkson, or 'Listen' by Beyoncé. It seems quite cliché but it's very poetic.
5. How would you complete this sentence? The South African cabinet should include a Minister of .
Arts. If I were given this portfolio I'd be ready and willing to focus on the arts. I would make sure that there are more funds made available for the performing and physical arts such as dancing.
6. What would you say is the biggest misconception about you?
There are so many. Probably that I'm fake or that I am harsh or mean; when I'm actually compassionate and sweet. The fact that I'm straight forward, out spoken and honest may be the cause of the misconception people have of me. I just know exactly what I want and what I will and will not stand for.
Aesthetics aside, I am one of the realest people you will ever meet. Real people usually don't have many friends who understand them. You will know this if you spend time with me.
7. What is your (honest) opinion of Cape Town?
I honestly think it is the most breathtaking city on earth. I have been lucky and blessed enough to have traveled to different parts of the world, and I can truly say that we have the most amazing landscapes and features.
I mean, in which other city would you be able to have a morning surf, then get lost in a forest, hike up a mountain, abseil down to a vineyard and do some wine tasting, and after all of that, still go out for some fine dining or hit Long Street or Camps Bay for some night life fun?
We have everything you need in one city, including beautiful friendly people.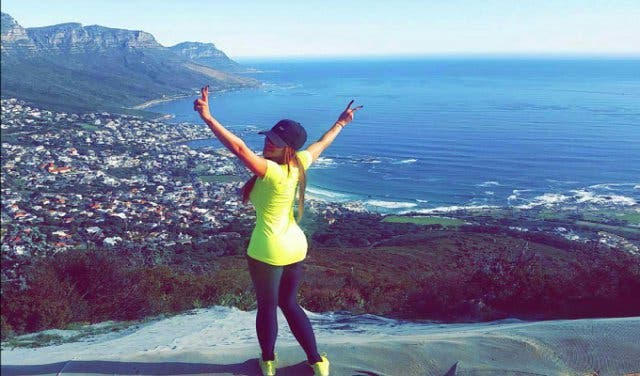 8. What's the greatest fear you've had to overcome to get where you are today?
Not being good enough, the fear of failing, embarrassment or letting my family down. I've learned to let go of that because you need to realise that no one is going to believe in you until you believe in yourself.
Instead of living with regret or doubt, rather try. Go for what you want, and even if you fail and fall ten times, stand up. Learn from it and try again until you achieve it.
9. What's the one thing you'd like to achieve before you die?
The one thing I'd like to achieve is to make my parents and everyone who believed in me extremely proud.
As for my goals, I'd like to open up a performing arts power house and focus on the youth and up-and-coming choreographers and artists wanting to grow in the industry but do not have the platform. I'd like to provide them with the necessary advice, equip them with the knowledge that took me decades to learn, grant them with opportunities and studios to teach where classes of all dance styles run all day long.
10. Which well- known South African personality would you, without a doubt, be able to beat in a one-on-one dance-off and why?
Haha. This is a bit of an unfair question. Me being a professional dancer and all - that's like asking who Bonang Matheba would out-dress and "out slay" her in the industry.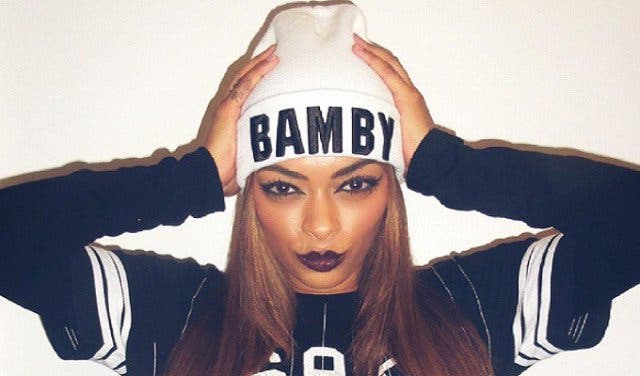 ---
ABOUT #CapeTownMag10Q:
CapeTownMagazine.com's 10 Questions project gets to know some of the Mother City's most creative and inspiring people. From television personalities and musicians to politicians and entrepreneurs, we find out more about well-known and up-and-coming Capetonians. You can follow #CapeTownMag10Q on Twitter and Facebook to track recent interviews or read more here about our other awesome 10 Questions candidates.
A FEW OF OUR OTHER 10Q CANDIDATES:
10 Questions For Cape Town-based dancer Sibongile Mlambo

10 Questions For Cape Town-based vlogger Moyin Oloruntoba